Sarah explains a heart healthy breakfast option and how to carry that same knowledge over into baking. Enjoy this flavorful egg white way to start the day.
By Sarah Platanitis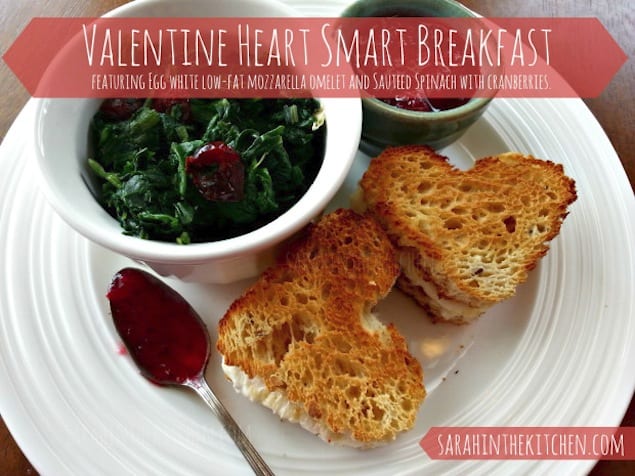 Homemade sugar cookies, elaborately decorated cupcakes and double chocolate brownies might be the yummiest Valentine's Day treats but they can also max out our saturated fat intake for the day and fast. Our bodies naturally make all the cholesterol it needs. Nutrition labels can help us figure out which foods are high in saturated or trans fats so we don't go over the recommended 300 milligrams extra that we can have each day. Too much cholesterol-rich foods over time can raise blood cholesterol levels, clog arteries and lead to heart disease or a heart attack. Eggs are especially high in cholesterol. The yolk of one large egg provides over 200 milligrams and doctors recommend that we eat no more than four egg yolks per week. This includes the yolks used in processed foods and those darling little Valentine sweets that sometimes make us powerless when it comes to second and third helpings.
Get a little healthier this Valentine's Day by using only egg whites in your baking. They contain no cholesterol and two egg whites can be substituted in many recipes for one whole egg. Need that chocolate fix? Dip strawberries or almonds into dark chocolate, a heart helper full of flavonoids and lower in calories than milk chocolate. Almonds aid in reducing cholesterol and all fruit is cholesterol free. No matter what, start your sweetie's Valentine's Day with a healthy, heart smart and possibly gluten-free friendly breakfast.
Print
Heart Smart Breakfast with Spinach and Cranberries
Sarah explains a heart healthy breakfast option and how to carry that same knowledge over into baking. Enjoy this flavorful egg white way to start the day.
Author:

Sarah Platanitis

Category:

Breakfast
4

slices gluten-free(optional) bread, such as Rudi's Gluten-Free Multigrain

2

jumbo eggs, whites separated
Pinch of paprika

1 tsp

olive oil

1 cup

frozen spinach (or about

6 cups

fresh spinach)

1 tbsp

dried cranberries
Salt and pepper, to taste

¼ cup

low-fat mozzarella cheese (optional)
Instructions
Press a small heart-shaped cookie cutter into a frozen slice of gluten-free bread. Carefully pop out the inside piece and pull cutter away from the slice.
Lightly toast hearts in a toaster oven. Save the slices with heart cut-out for a quick Valentine's Day lunch.
Heat a skillet on medium-high with olive oil. Pour egg whites, sprinkle paprika and cook for 1-2 minutes.
Turn down heat to medium, add optional low-fat cheese and flip in half like an omelet. Cook until lightly browned.
Transfer egg to cutting board and use the same cookie cutter to create an egg layer for sandwich. Assemble and set aside.
Add spinach, dried cranberries, salt, pepper and ¼ cup water to skillet, cover and cook on medium-high for 2-4 minutes. Spoon into ramekin dish and arrange on plate with sandwiches.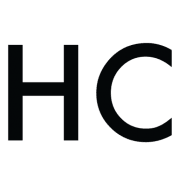 Sarah Platanitis
Sarah grew up a "restaurant kid" and spent most of her childhood pretending to be Julia Child. Her blog (sarahinthekitchen.com) is a place for kitchen musings and her food writing, photography and illustrations.