This candy is much healthier than traditional sugar-laden fudge; it subtly sweet, full of heart-healthy fats and antioxidants, and still super satisfying when a chocolate craving hits.
By Faith Gorsky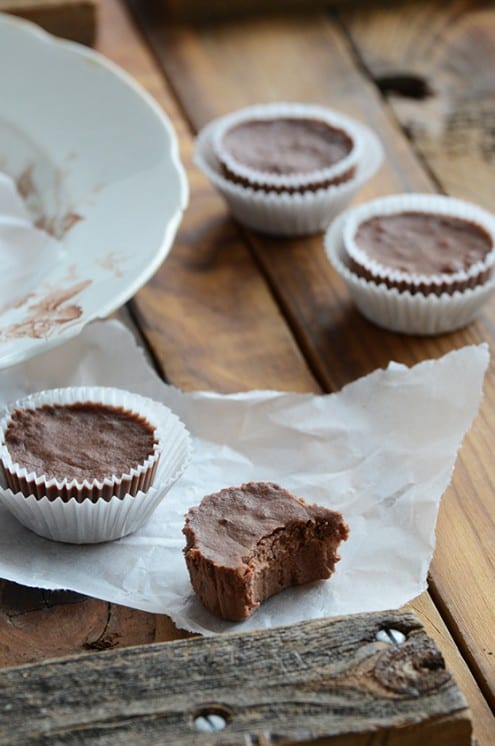 Healthy Chocolate-Walnut Fudge
This candy is much healthier than traditional sugar-laden fudge; it subtly sweet, full of heart-healthy fats and antioxidants, and still super satisfying when a chocolate craving hits.
Ingredients
7 oz (200 g) creamed coconut
1 (14 oz/400 g) can full-fat coconut milk
½ cup (40 g) unsweetened cocoa powder, sifted
6 tablespoons (90 ml) pure maple syrup
2 teaspoons pure vanilla extract
¼ teaspoon coarse sea salt
¼ cup (30 g) finely chopped walnuts
Instructions
Line a large mini muffin pan with paper liners.
Melt the creamed coconut and coconut milk together in a medium saucepan over medium-low heat.
Continue heating the coconut mixture until fully melted, then whisk in the cocoa powder until fully incorporated and turn off the heat. Stir in all remaining ingredients.
Fill each lined mini muffin well with about 1½ tablespoons of the chocolate mixture and transfer to the fridge to chill completely.
Once chilled, remove from the pan and store the candies in the fridge in an airtight container layered between parchment or wax paper for up to 1 month.
Faith Gorsky
Faith Gorsky is the writer, recipe developer, photographer, and food stylist behind the blog An Edible Mosaic. Her recently-released first cookbook, An Edible Mosaic: Middle Eastern Fare with Extraordinary Flair (Tuttle Publishing), is a collection of authentic Middle Eastern recipes handed down to her from her husband's family during her extensive time spent in the Middle East. Faith loves to travel, especially to places steeped in rich culture and history.