A healthy, tasty and really easy way to make broccoli rabe gnocchi.
By Elisa Gennari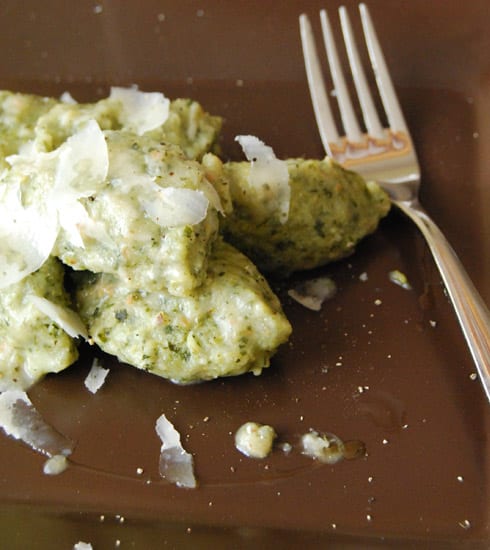 Broccoli rabe, known in Italy as "Cime di rapa", are a winter veggie really helpful for our health. This variety of broccoli is rich in fibers, calcium, iron, phosphorus, vitamin C, A and B2, is also a natural detoxifier for our body, and last but not least, it has only 27 kcal. per 100gr.
Few tips to buying broccoli rabe
This veggie grows tastier when the weather is really cold, so you better use it from October to March. When you buy broccoli rabe you should check that the little flowers are still green and are not blooming. The leaves have to be bright green and thick to the touch. Unfortunately the worst thing to do is getting rid of the stringy parts. You will need to do this on the bigger leaves stalks, the smaller ones usually don't have strings.
Now let's go back to recipe… one day I found some boiled broccoli rabe left in my fridge and asked myself "how could I turn them into a really tasty but light?"  (who says that "tasty" always means fat?) So I took my food processor and gathered some ingredients, mixed cooked and voilà, here is my broccoli rabe gnocchi recipe! It is really really really easy, and it takes just few minutes to prepare (it has just 416kcal per serving!).
Healthy and tasty broccoli rabe gnocchi
Healthy, tasty and really easy to make broccoli rabe gnocchi. You will need 10 mins.
Ingredients
700gr boiled broccoli rabe
2 eggs
1 tbsp grated parmigiano
10 anchovies in oil or preserved with salt
200 gr flour ( you can use potato starch if you want to make it gluten free)
70gr butter
salt and pepper
Instructions
Squeeze the excess water from the boiled broccoli and put them into the food processor with the eggs a couple of anchovies, a spinkle of salt and pepper and turn on until you get a creamy dough.
Add the flour and the parmigiano and turn on again the processor until all the ingredients are mixed evenly. The dough should be enough thick to be scooped. If it's still a little liquid (it depends on the water in the veggie) add a tablespoon of flour.
Bring some water to a boil in a large saucepan to cook the gnocchi.
In the mean time melt the butter in a pan (on low heat) with the remaining anchovies, and crush them with a wooden spatula to mix them evenly with the butter.
Put the broccoli dough into a pastry bag, cut the edge and when the water comes to a boil squeeze little gnocchi out from the bag into the pan. You can also scoop the gnocchi with a teaspoon.
Cook for about 5 minutes (they will float when they are cooked).
Drain and put them into the pan with the butter. Stir for a couple of minutes and add some cooking water to make a little cream. (this trick is useful to avoid too much butter).
Serve with a sprinkle of parmigiano and pepper.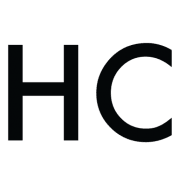 Elisa Gennari
Elisa Gennari was born and raised in Rome, with a true passion for home made food. Her goal is to share her ideas about eating delicious food while still staying healthy. In her blog she teaches her secrets on how to cook Italian recipes, always with a healthy twist.