Welcome these little nuggets of textured vegetable protein – Soya – also known as meal makers.
By Anamika Arun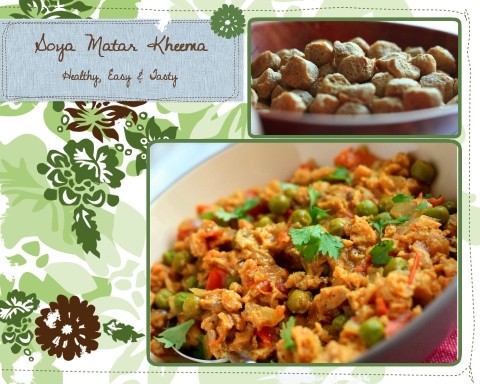 The quest for health many a times is deferred, due to the wrongly conceived notion of involvement of abstinence from taste. And food without taste is like life without water. There's always the unquenchable thirst.
But only if we opened our minds and discovered the wonderful taste of healthy ingredients. Our journey towards a healthier & greener life would be so much fun & flavourful.
So welcome these little nuggets of textured vegetable protein – Soya. Also known as meal maker, soya chunks contain 54.2 grams of protein, which exceeds the amount of protein found in meats, eggs, milk and wheat. KidsHealth.org reports that soy protein contains all the amino acids needed by the body, and is an excellent replacement for meat-based proteins. But many people run out of ideas while using it. So here's a simple Indian style dry curry of Soya & Matar (Peas) as Kheema or Keema.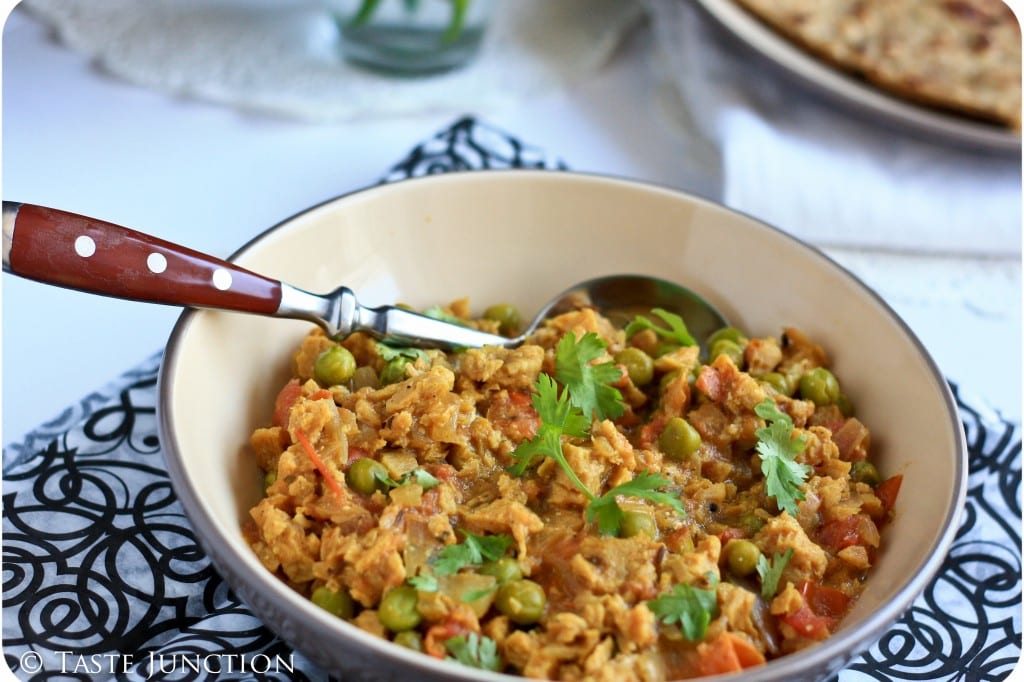 Kheema is traditionally made of minced mutton or lamb and is a very popular Mughlai dish. This is the veg version of it without compromising a bit on taste, texture or flavour. And if you haven't been lucky to taste it till now, here's your chance.
See Also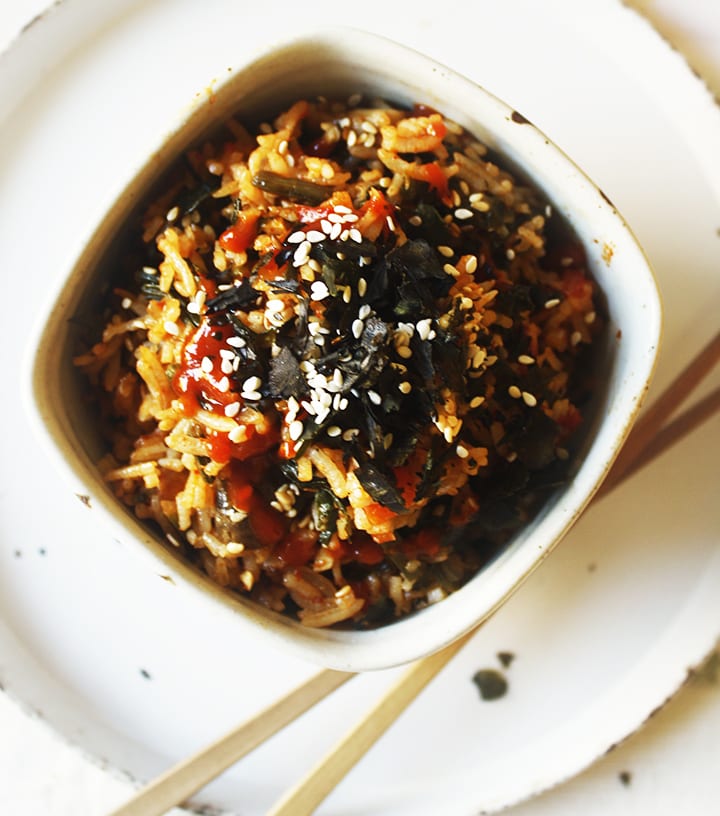 Soya Kheema Matar Recipe: 
Serves 3-4. Don't get intimated by the long list of ingredients. Once you stock up on the basic Indian spices, these recipes will be a breeze.
Ingredients: 
Soya chunks or granules – 1 cup
Peas – 3/4 cup
Red onion – 1 large, finely chopped
Tomatoes – 2 large, chopped
Ginger – garlic paste – 1 tsp
Bay leaf – 2
Black peppercorn – 2-3
Green chillies – 2, chopped
Cumin seeds – 1 tsp
Red chilly powder – 1/2 -3/4 tsp (as per liking)
Coriander powder – 1 1/2 tsp
Turmeric powder – A pinch
Salt – as per taste
Thick curd – 2 tbsp
Lemon Juice – 1/2 tbsp
Kasturi methi – 1 tsp, crushed
Garam Masala powder – 3/4 – 1 tsp
Oil – 2 tbsp
Method:
Heat water in a pan. Put soya chunks in it for 4-5 mins on medium heat, to soften. Once it fluffs up, let it sit in warm water for another 5 mins. Then drain and squeeze the soya well to avoid it getting soggy and keep aside.
If using soya chunks and not granules, put slightly cooled soya chunks in a chopper. And pulse 2-3 to just make it smaller/ granules.
Heat oil in deep wok. Add cumin, bay leaf and black peppercorn. Let the cumin splutter. Then add the chopped onions and green chillies. Saute till it turns pink, on med-high heat. Then add ginger garlic paste and let the mixture turn brown, stirring in between.
Now add chopped tomatoes with a pinch of salt and spices, except garam masala. And cook till the tomatoes turn soft. Add few drops of water, if the mixture dries up.
Add green peas and 1/4th cup water. Cover and let it cook for about 5 mins.
Now add the soya granules and add salt. Mix well and cook for another 2-3 mins. Now remove from heat and add well beaten curd. Mix it and bring to back to flame.
Add lemon juice and garam masala powder and mix it well. Cook on low heat for another 2 mins. Check seasoning.
Finish by adding kasturi methi, crushed between finger tips to release maximum aroma. Garnish with chopped corainder leaves
Serve hot with roti or paratha, Indian flat bread and enjoy the meal
Notes:
The key to kheema is to keep it moistened, without making a curry of it. Beaten yogurt and lemon juice helps in that. But if the kheema does become dry, then add little water and cook it slightly. Also soggy granules lends a very chewy taste to the kheema. And for that purpose granules are better suited and also squeezing water is very critical.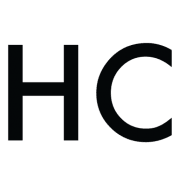 Anamika Arun
Anamika Arun is a country-hopping and passionate foodie. Her love for food has reached new levels by chronicling it in her cookery blog Taste Junction. Anamika's taste buds are primarily Indian, but she loves flirting with new cuisines and recipes from across the world.