Giulio Sturla manages to spend time harvesting the garden, stop for coffee and prepare a nine course fresh meal for friends, all in one day.
By Giulio Sturla
Making everything from scratch, going to the garden to pick all the vegetables and flowers, and spending a whole day in the kitchen cooking for friends… Is how I like to live my passion.
I was looking at the garden the day before, watering it and making a list of things I could use. 6 am next morning I make the elderflower granita place in the freezer then I am on my way to the garden and I start with vegetables: potatoes, three varieties  come preciously from the ground… purple, red and yellow… then snow peas, broad beans, radishes, spring onions, baby carrots, swiss chard, cavelo nero, courgettes, garlic, asparagus, mushrooms, raspberries, strawberries ; flowers and herbs: nasturtiums, coriander, radish, borage, bock choy, rocket, violets, corn flowers, chives, roses, beans, basil, parsley, sage. What biodiversity! I managed to get from the last market: chicken, fish and eggs.
After the garden, a cup of coffee at Samo and I come back home, my day jumps to the kitchen to prepare the vegetables, Christy is selecting and washing leaves and flowers. Boiling each vegetable separated to control a perfect cooking point, deep frying the leaves and chips at the right temperature. When the vegetables are all done I begin with desserts and sweet preparations… honey cake, lavender ice cream, roses cream and jelly, caramel skin… as well as bread. At the same moment eggs are in the water bath, then the chicken following with brisket. Around 12:30 I am checking all the details and putting the menu together, nine courses. At the last minute asparagus custard, avocado cream, cassava root cheese bread and slicing in the mandolin baby carrots and radishes, courgettes and mushrooms.
Friends arrive on time, they have a walk around the garden and get a little introduction of what we do and why, then come to the house to enjoy the view, what a great day… sunny, glassy ocean, over 28 C… A glass of water infused with lemon verbena and food start to go out of the kitchen.
See Also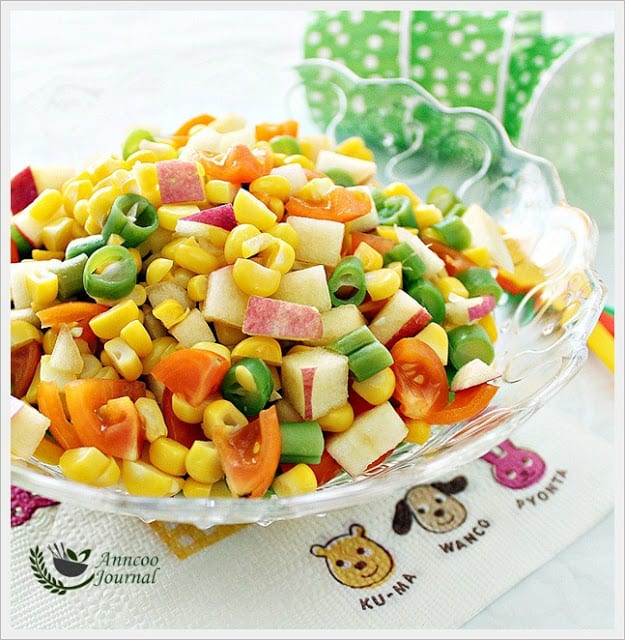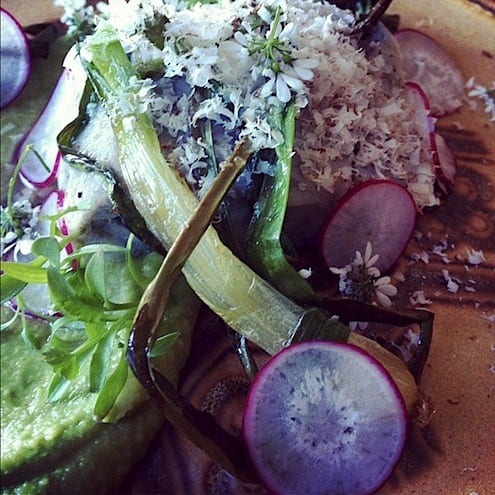 Three hours of freshly harvested products from nature, good, healthy and delicious food… happy people with a big smiles. We finish on the deck talking and laughing, the day was perfect and productive I think for everyone, they enjoyed the surprise and we created a perfect fresh meal all in one day.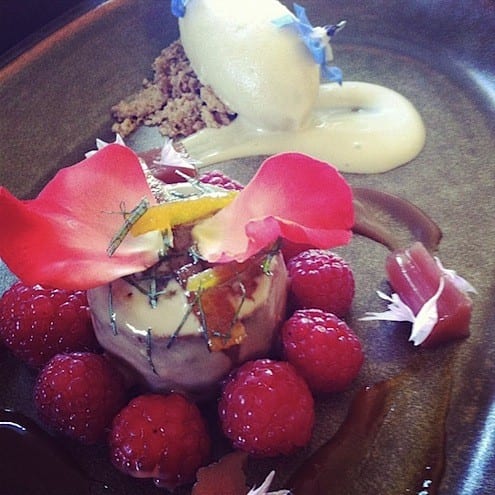 Giulio Sturla
Giulio is a nature and food lover. He has been cooking for the last 12 years. He endeavors for local, honest, delicious food to be shared with everyone. He is now pursuing his dream project in Lyttelton - New Zealand, a community restaurant based on good values and respect for the soil.