An adventure in New Year's Day food traditions around the world.
by Joanne Raymond
10, 9, 8, 7, 6, 5, 4, 3, 2, 1! Happy New Year!
The crystal ball has finally dropped; the enormous, angsty crowd is making its way out of Times Square; families have already consumed mass amounts of wine, devoured their hors d'oeuvres and sealed their kisses for the bright, new year.
Now it's time to prepare for yet another gathering on New Year's Day, a close family reunion or a batch of friends over for a small get-together. What to eat, what to eat? Different cultures have practiced many food traditions over the years on January 1st. Some traditions are believed to be good luck, while others are simply fun customs passed down from generation to generation.
One ritual that I am personally familiar with is the Haitian tradition of drinking a special soup on New Year's Day. We call it "soup joumou", which, translated into the English language will simply be known as pumpkin soup. The soup is mildly spicy and sometimes not at all, and is based purely on pumpkin, though pumpkin can be substituted for winter squash at times. The soup is made differently depending on the cook, however most of them include pieces of potatoes, beef or oxtail, macaroni noodles, carrots, cabbage and cut, boiled plantains. The cook may choose to add more or less ingredients if he/she chooses. Soup joumou is a joyous dish, heartily consumed among family and friends at a dinner table in the morning of the New Year, with a pile of bread on the side. But of course, it is not restricted to a time limit since one can drink the soup throughout the day and even save some for leftovers. It is custom to visit one family member, share a bowl of soup with him or her and soon be on your way to another family member or friend's home to share another bowl. Everyone wants to share the experience with someone else and so the more family and friends one visits, the merrier the day!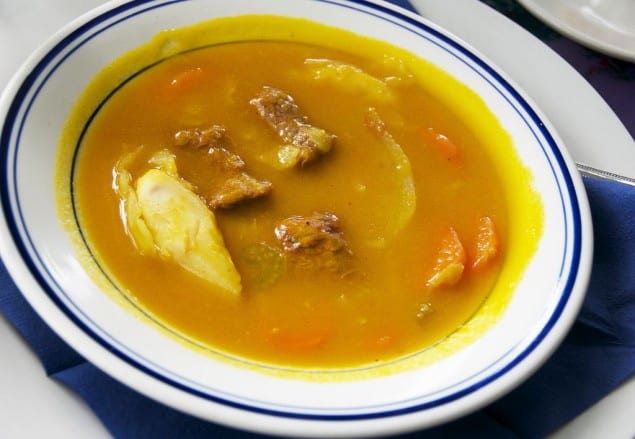 Source: uncommoncaribbean.com
Evidently, Haitians are not the only ones with a New Year's day tradition under their belts. Plenty more cultures, including Argentinians, have passed down their own beliefs for this special day. In Argentina, individuals eat beans on January 1st, following the belief that consuming beans will aid them in keeping their current job and find a better one in the new year. The type of beans are not specified, however I believe that any type of beans will suffice.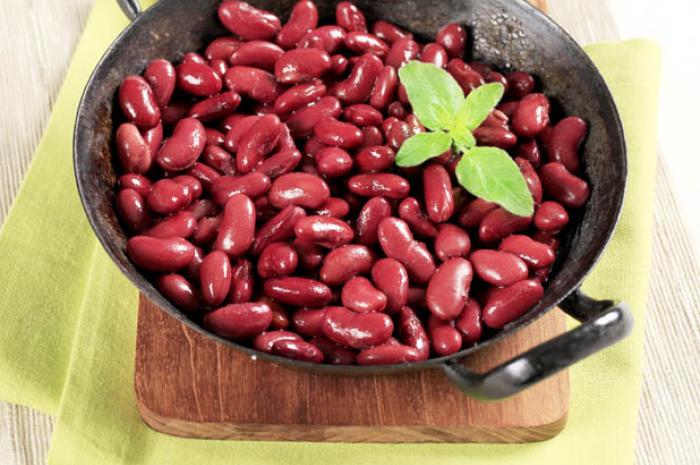 Source: thedailymeal.com
In Denmark and Norway, the people celebrate the new year with a "wreath cake", a dessert called kransekage. The dessert is tall and cone-shaped, with a number of rings layered on top of one another. The cake is made with marzipan (a sweet, yellowish paste of ground almonds, sugar and egg whites, often colored and used to make miniature cakes or confections or as an icing for larger cakes) and is usually decorated with ornaments of flags and firecrackers, with a bottle of wine or Aquavit (flavored spirit principally produced in Scandinavia) in the center. Though this is not a food ritual, citizens of Denmark and Norway also celebrate the day by throwing plates on a neighbor's doorstep, which is believed to guarantee many friends in the new year.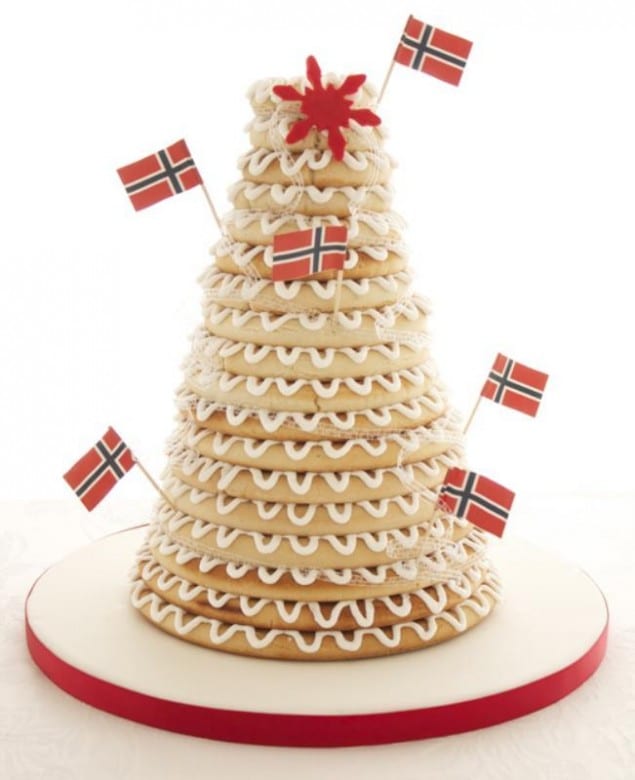 Source: nordaviabakeshop.co.nz
Following Denmark and Norway is the wonderful country, Greece, of Southern Europe. In Greece, an onion is hung on the front door on New Year's Day, alongside a pomegranate (which was originally hung on Christmas day), symbolizing birth and re-growth in the new year. A meal of roast lamb or pork is devoured later in the evening, with a special place set at the dinner table for Aghios Vassilis, otherwise known as Mr. Santa Claus.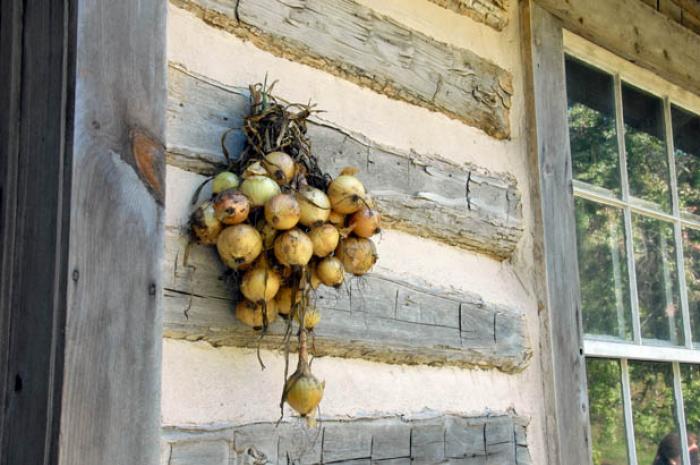 Source: thedailymeal.com
How can we talk of Greece and not mention Italy, where food is the heart of the home? Italians love to hold a feast in their joyful homes, and what better day to feast than New Year's Day? Italians enjoy a traditional dish of cotechino e lenticchie, a savory pork sausage containing the hoof of the pig, combined with lentils. The hoof of the pig is believed to be a symbol of abundance, while the lentils represent good luck and prosperity in the new year.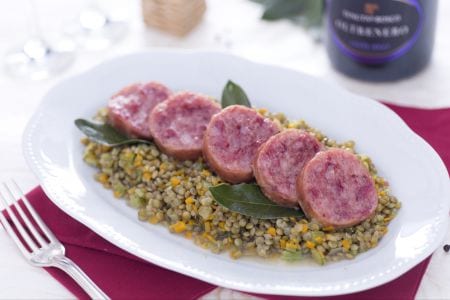 Source: giallozafferano.it
Lastly, the children of Wales, the country that is a part of the United Kingdom and the island of Great Britain, enjoy skewered apples covered with raisins and other fruit that are given to them on New Year's morning. Bread and cheese are also given as gifts.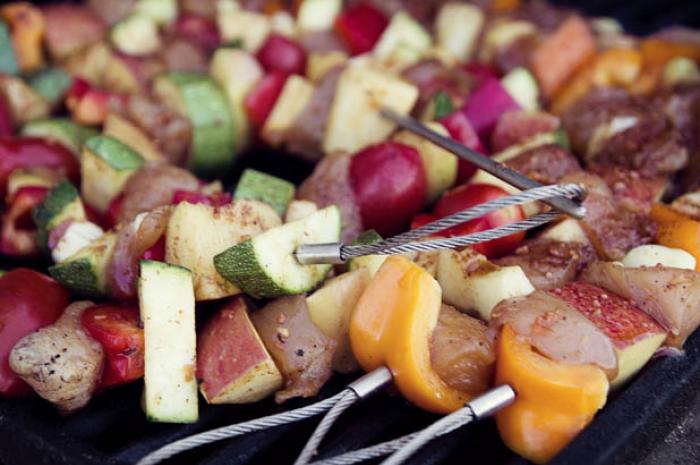 Source: thedailymeal.com
While there are plenty more customs thrown at us by various cultures around the world, I believe holiday ones tend to be far more intriguing. While researching New Year's Day food rituals, I came across interesting New Year's Eve traditions from other places as well. While some cultures merge the two days together and celebrate them as one, others take both days into account, New Year's Eve being more important and hopeful to some, while New Year's Day marks the official day of change and optimism for others.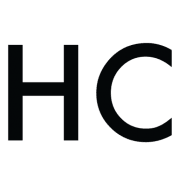 Joanne Raymond
Joanne was born and raised in Port-au-Prince, Haiti. She holds a degree in Anthropology from SUNY Purchase and is currently pursuing a Master's in Publishing at Pace University. A literature and creative arts enthusiast, Joanne is also an avid lover of food from worldly destinations. When she's not lagging in the city streets searching for cheap and mouthwatering eats, she drowns herself in literary submissions from talented aspiring authors.