In this Irish dessert, dark stout gives the cake a fluffy texture that is balanced by sweet and luscious cream cheese frosting.
By Cinta Farnos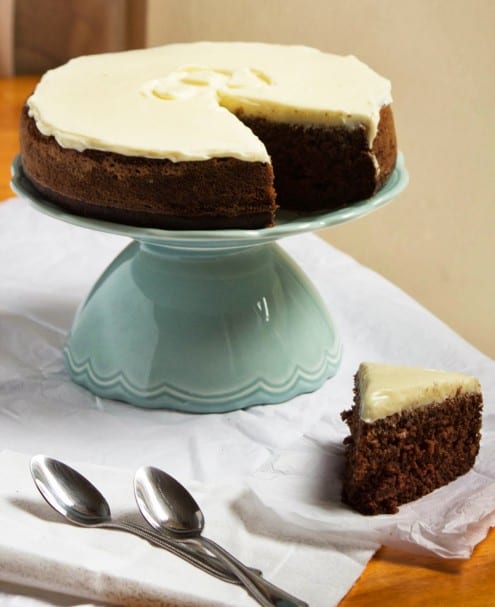 Guinness Cake
In this Irish dessert, dark stout gives the cake a fluffy texture that is balanced by sweet and luscious cream cheese frosting.
Ingredients
250ml Guinnesss stout
125g butter
2 eggs
125g natural yogurt
2 tsp bicarbonat soda
250g white sugar
2 tsp cocoa powder
275g plain flour
pinch of salt
Cream cheese frosting
250g cream cheese
150g icing sugar
Instructions
Firstly, preheat the oven to 180º. Meanwhile, put the guinness into a large saucepan with the butter, until it is completely melted. Add the sugar and cocoa powder and stir until combined. Let it cool.
Now, whisk the eggs with the yogurt and pour it to the guinness and melted butter. Start adding the flour with the bicarbonat soda and salt and mix it until completely combined. Pour the batter into a greased tin and bake for 40 minutes. Leave to cool completely before frosing.
For the topping, whip the cream cheese until smooth and sieve over the icing sugar. Beat both until combined. Ice the top of the cake as if it resembles the top of the Guinness pint.