If you are one of the thousands of people planning to visit London for the Olympics this summer, here are a few refreshment stops to provide sustenance as you travel between sporting events.
By Reena Pastakia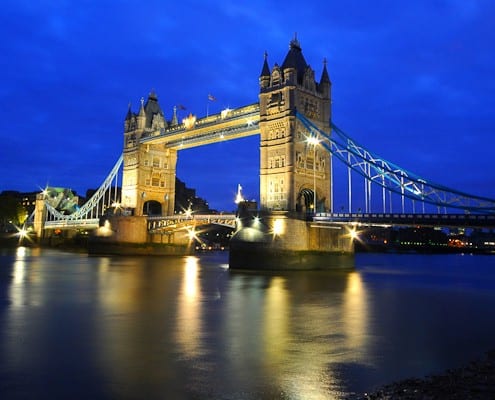 In the eighteenth century Samuel Johnson wrote "A man seldom thinks with more earnestness of anything than he does of his dinner."  The same still holds true today and if you are one of the thousands of people planning to visit London for the Olympics this summer, here are a few refreshment stops to provide sustenance as you travel between sporting events.
Where to eat breakfast
The Wolseley 
With marble floors, grand pillars and a multitude of breakfast options that will leave you spoilt for choice, it is unsurprising that this is London's most popular breakfast destination.  A highlight is the rich homemade granola flavoured with orange zest and vanilla.  With a reported one thousand covers a day (including A-listers galore) it is best to reserve a table in advance.
The Delaunay 55 Aldwych, WC2B 4BB
From the same stable as the Wolseley this venue is smaller and less grand than its elder sibling but the food and service are still perfectly executed.  The crisp, light pastries are made in-house and there is an extensive tea and coffee menu as well as a selection of fresh fruit juices.
Hawksmoor Guildhall 10-12 Basinghall Street, EC2V 5BQ
If you like a meaty breakfast and have a preference for a decadent morning meal, this is the spot for you.  Options include steak and eggs and a full English breakfast that has both black pudding and grilled bone marrow.  If you prefer something lighter, choices include pancakes or mushrooms on toast.  Fresh juices and velvety smooth coffee make this one of the best brunch spots in London.
Where to drink coffee
Sacred 13 Ganton Street, W1F 9BL
Conveniently located next to Liberty, this (reasonably) spacious coffee shop serves superb organic coffee and food in a relaxing environment.  The free wifi is an added bonus encouraging patrons to linger while others rush by on Carnaby Street.
Taylor St Baristas 8 South Colonnade E14 4PZ
If you find yourself in Canary Wharf, this tiny coffee shop is probably the only place to buy a well-crafted coffee.  Even the decaffeinated beverages slip down easily with dark, liquorice notes leaving you longing for a second cup.
Milk Bar 3 Bateman Street, W1D 4AG
Seating is limited but the cappuccinos are truly excellent and the antipodean service is prompt and friendly.  If you are in the Soho area and in need of a dose of top notch caffeine this is the place to go.
Where to go for a mid-afternoon snack
Paul A Young 33 Camden Passage, N1 8EA
For gourmet gifts or a mid-afternoon sugar-boost try a salted caramel (or two) from one of the UK's finest chocolatiers.  This charming shop, hidden on a pretty, pedestrianised walkway, sells mouth-watering seasonal creations such as Pimms cocktail truffles as well as home made ice cream and incredibly rich chocolate brownies.
Laduree 71-72 Burlington Arcade, W1J 0QX
An afternoon of shopping on Bond Street could exhaust even a gold medal winning Olympian so why not recuperate with a cup of tea and macarons from the creator of the small, round cakes?  A new flavour is added each season but favourites include blackcurrant violet, caramel with salted butter and pistachio.  Everyone should taste a Laduree macaron once to sample the perfect balance between texture (crisp on the outside, smooth and soft in the middle) and flavour.
William Curley 198 Ebury Street, SW1W 8UN
This smart Belgravia café is worth seeking out for its beautiful cakes and creatively flavoured hand-made chocolates.   At the weekends there is a dessert bar for those with a sweet tooth.  If you have the time, book onto one of his courses as this master chocolatier is willing to share his secrets so you can continue to eat salted caramels long after you return home.
Where to go for a cheap eat
Beigel Bake 159 Brick Lane, E1 6SB
Tragically bagels are not hugely popular in London.  But if you are in need of a bagel fix this London institution serves moist, salt beef or smoked salmon and cream cheese on tender bagels pulled fresh from the oven.  It is open 24 hours a day making it a great spot for people spotting with clubbers, taxi drivers and City workers dropping by for a pit stop.
Burger and Lobster 29 Clarges Street, W1J 7EF
£20 for a whole lobster?  With fries and salad?  In Mayfair? You can't book in advance so get there early or prepare to queue.  Despite the prices and the queues, it is a refined venue with leather seats and a beautiful, long bar. With only three items on the menu (lobster, lobster on a brioche roll or (a somewhat overpriced) burger ) – all priced at £20 this is not the place to bring a vegetarian.  Other than that, as long as you order the lobster or lobster roll, this is probably the best value main course in London.
Yalla Yalla 1 Green's Court, W1F 0HA
This bustling, crowded spot serves faultless Lebanese meze including spicy sujuk sausages and thick, garlicky houmous as well as a variety of fresh lemonades.   If you can't get a table, takeaway a shish taouk or falafel wrap to enjoy in Soho square.
Where to go for a lavish meal
Le Gavroche 43 Upper Brook Street, W1K 7QR
With three Michelin stars, this restaurant serves classic French food in an oddly Scottish inspired environment.  It is astronomically expensive but if you book well in advance you can take advantage of the best value set lunch in London –  £51 a head including a half bottle of wine, coffee and petit fours.
Wild Honey 12 St George Street, W1S 2FB
The atmosphere is relaxed but both the service and quality of the food is excellent. The bouillabaisse is highly recommended as is the wild honey ice cream with homemade honeycomb, crushed. Be sure to leave space to sample the magnificent cheeseboard.
Tamarind 20 Queen Street, W1J 5PR
London is renowned for it's Indian food and Tamarind is one of several high-end curry venues in town.  It serves authentic tandoori dishes from Northern Kashmir with a modern twist.  As you would expect from a Michelin starred restaurant, the service is friendly and attentive.
Where to drink – wine/ cocktails
The Connaught Bar The Connaught, Carlos Place, W1K 2AL
This ultra-stylish art deco bar serves mouth-watering cocktails that are possibly the best that London offers.  The cocktail menu combines traditional techniques with innovative flavours such as violet and mint.  If you want a tableside view of the attention to detail that goes into each drink order the house martini.
Bar Boulud 66 Knightsbridge, London SW1X 7LA
If you are in the mood for a little dose of New York, head to Bar Boulud for beautifully presented cocktails served alongside magnificent burgers.  The "Piggie" is excellent and is served with smoky barbeque pulled pork on cheddar flavoured burger buns.
Terroirs 5 William IV Street, WC2N 4DW
Serving natural wines, charcuterie and tapas this lively wine bar is a great destination for an evening chatting with friends.  The service is relaxed and the staff are passionate about the wines; they occasionally even sit down with you to sample a glass.  The potted shrimp were a revelation and are highly recommended.
Where to drink – beer
Jamaica Wine House St Michael's Alley, EC3V 9DS
If you want to experience a traditional British pub head to one of the City's prettier backstreets, St Michael's Alley where you will find the oak-panelled Jamaica Wine House.  It was the first coffee house in London and was visited by Samuel Pepys in 1660.  Today, City workers linger next to the worn down entrance step drinking Kentish cask ales or lager. Note: Only open Monday to Friday.
Old Dr Butler's Head
Not far from the Jamaica Wine House you will find more oak panelling and history at the Old Dr Butlers Head.  The pub was established in 1610 and named after a famous royal doctor who had some innovative ideas about curing plague victims!  A nice selection of ales from the Shepherd Neame brewery, friendly bar staff and a good atmosphere make this pub worth a visit.  Note: Only open Monday to Friday.
The Lamb and Flag 33 Rose Street, Covent Garden, Westminster, London WC2E 9EB
Situated just outside of the tourist heart of Covent Garden, the Lamb and Flag is a simply-furnished pub and is reputed to be haunted by the ghost of a man murdered over a game of cards.   The upstairs area can be a little less crowded and is a great place to see live music.
Reena Pastakia
Reena grew up thinking Indian cooking was a dark art where the quantities of spices required in each dish were innately known to a chosen few. It was only after she married an Englishman with a voracious appetite for Indian food that she started phoning home for cooking tips. She started her blog (coconutraita.com) in an attempt to document her family's recipes and make Indian cooking accessible to all.