Guest Chef Series at The Musket Room features Nordic Alchemist Thorsten Schmidt
The New York City-based Michelin-starred restaurant teams up with its second invited guest chef for the year-round dinner series.
By Roberta Phillips.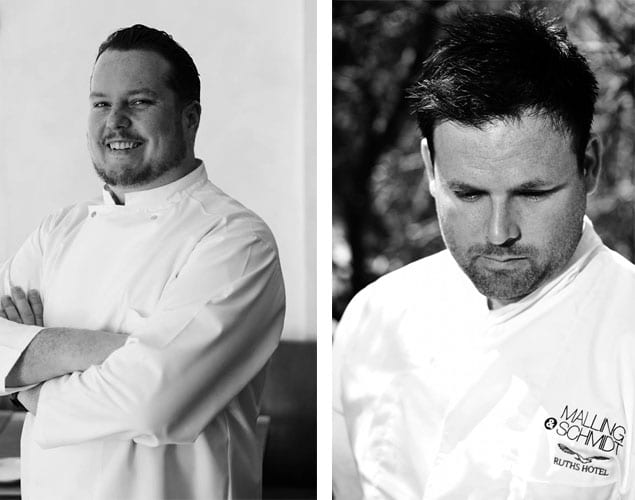 Monday April 20th sees the collaboration of two great chefs: Matthew Lambert of New York's The Musket Room and Thorsten Schmidt of Jutland, Denmark's Malling & Schmidt in the second guest chef dinner of the year-round series during which Lambert and another chef will team up to prepare a multiple-course meal.
The setting for the night is Lambert's The Musket Room, a high rising, young restaurant situated in downtown New York, which at just four months old was accredited with its first Michelin star, making it among the youngest restaurants to be awarded the accolade.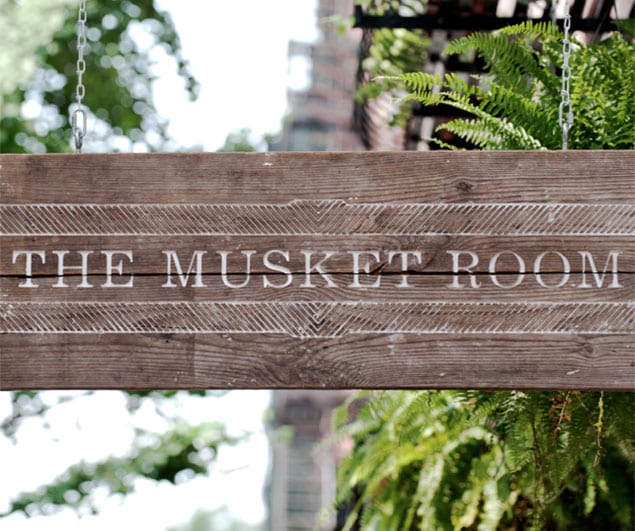 Of equal talent and passion yet adopting distinct personal methods, the two chefs promise guests an tantalizing night of eight courses in culinary co-creation.
Diners will experience Lambert's translation of New Zealand cooking into his American surroundings, at the same time seeing how he works with the Nordic Schmidt, whose style is known to be experimental, rebellious and intriguing.
Having grown up in New Zealand, Lambert draws on his Kiwi upbringing, all the while mixing this with his experience as a chef in some of New York City's more interesting kitchens including Saxon + Parole and Public. His style is modern, innovative and fast moving – entering the industry at the tender age of 14 this doesn't come as much of a surprise!
At 16, he was granted an apprenticeship with New Zealand restaurateur Garry Bates, an experience which lead to his acceptance into the Culinary Program at Auckland University of Technology. In 1999, Lambert relocated to Wellington, New Zealand, where he worked in various restaurants while completing his degree at Whitireia Community Polytechnic.
Like forager and culinary pioneer Schmidt, Lambert has passion for locally sourced produce, always seeking out the best of the best in the metropolis that is New York. Schmidt on the other hand has always had the freshest, wildest, most diverse ingredients on his doorstep, living in the absolute geographic peak of Danish countryside. His philosophy is rooted in local, sustainable cooking that inspires the desire to create memorable moments and evoke the strongest of feelings. His restaurant Malling & Schmidt is considered among the most important restaurants in Denmark.
René Redzepi of four times voted "The World's Best Restaurant" Noma, states:
"Like Noma, Thorsten's restaurant is one of the pioneers within Nordic regional cuisine. Perhaps that definition is the only certain thing you can say about his style of cuisine. The spiritual part of it is set, but everything else is left to Thorsten's mental gastronomical playground, and it's a place where anyhting can happen."
"Rules are broken, textures are invented, concepts are improved, and produce adapted – in a good way; he's constantly searching for new ways or methods to get his spiritual cuisine into the spotlight."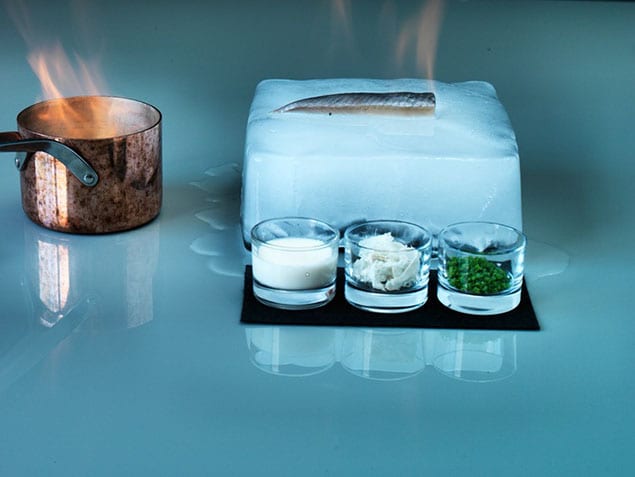 DETAILS IN SHORT
Who: Chef Matt Lambert of The Musket Room (NYC) and Chef Thorsten Schmidt of Malling & Schmidt (Denmark).
When: Monday, April 20th.
Where: The Musket Room – 265 Elizabeth Street, New York, NY 10012.
Menu:  8-course tasting menu for $125.
Seating times: First seating at 6pm; every 15 minutes until 7pm. Second seating at 9pm; every 15 minutes until 10:30pm.
Reservations: (212) 219-0764 or events@musketroom.com
Roberta Phillips
Roberta Phillips is a UK-writer with a major in English and American literature. Her literary portfolio includes working with popular art and culture publications, both as a writer and editor, as well as taking on the world of fine wines and gastronomy.