SPONSORED POST: From Dijon Originale mustard to Cornichons, Maille has a rich heritage starting in 1747 that honors tradition. Check out these flavorful, fun recipes that are made with Maille and perfect for BBQ season. What can we say? Maille is BBQ's best friend. PLUS, be sure to enter for a chance to win an awesome grilling kit below.
Grilled Vegetables pair perfectly with a Honey Mustard Sauce that is easy to make, sweet, tangy, and flavorful. Loaded with flavor and delicious.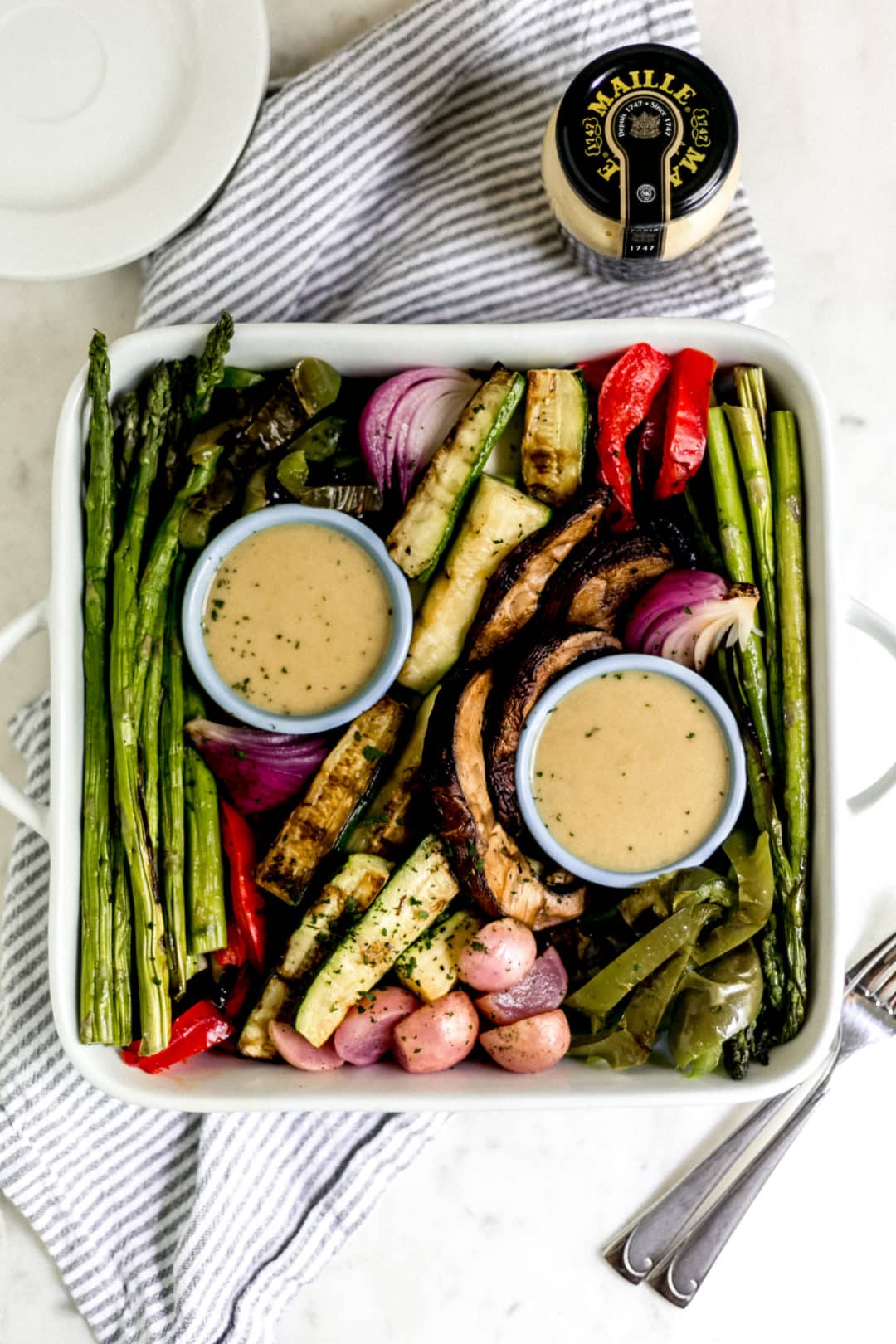 It is officially summer!
For me, this also means that grilling season is in full swing at my house. Anything from burgers and chicken to fruits and vegetables, it doesn't matter because they all taste better when grilled. Grilling adds a charred, smokey flavor that you just can't duplicate when using the stovetop or oven.
I especially use my grill to take advantage of the in-season summer vegetables. If you haven't tried grilled vegetables, then you're missing out. They are absolutely delicious and perfect to use in a salad, as a healthy side dish, or on their own with a creamy dipping sauce.
What vegetables can be grilled?
Almost any vegetable can be grilled. Grab a few of your favorites and grill them.
Some vegetables will require more time than others, just like cooking them indoors.
Some vegetables will also need more direct heat, while others only require warm indirect heat. In the beginning, I would suggest trying a few different vegetables and keeping a close eye on them.
For this grilled vegetable recipe, we're using:
asparagus
onion
zucchini
bell pepper
mushroom
radish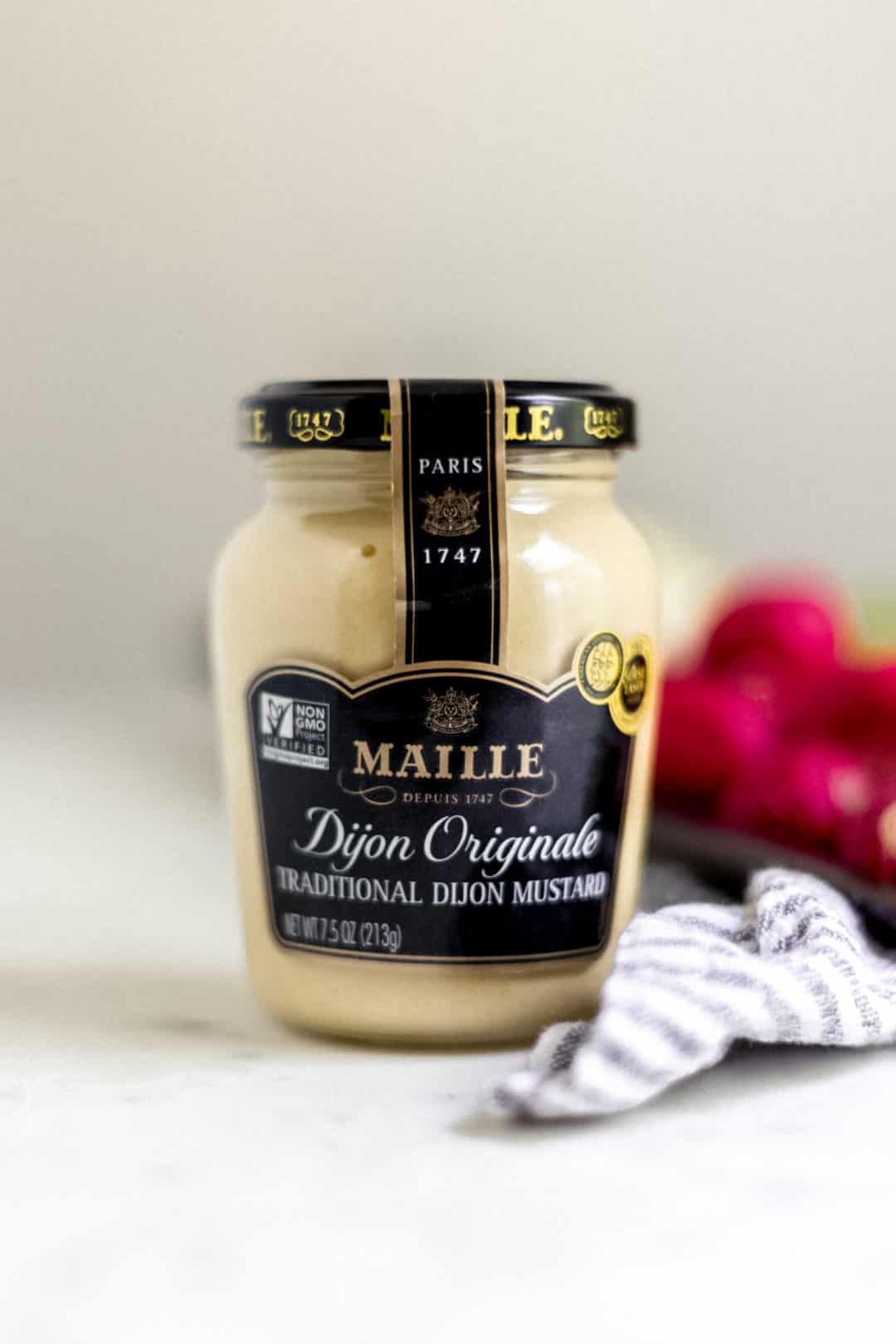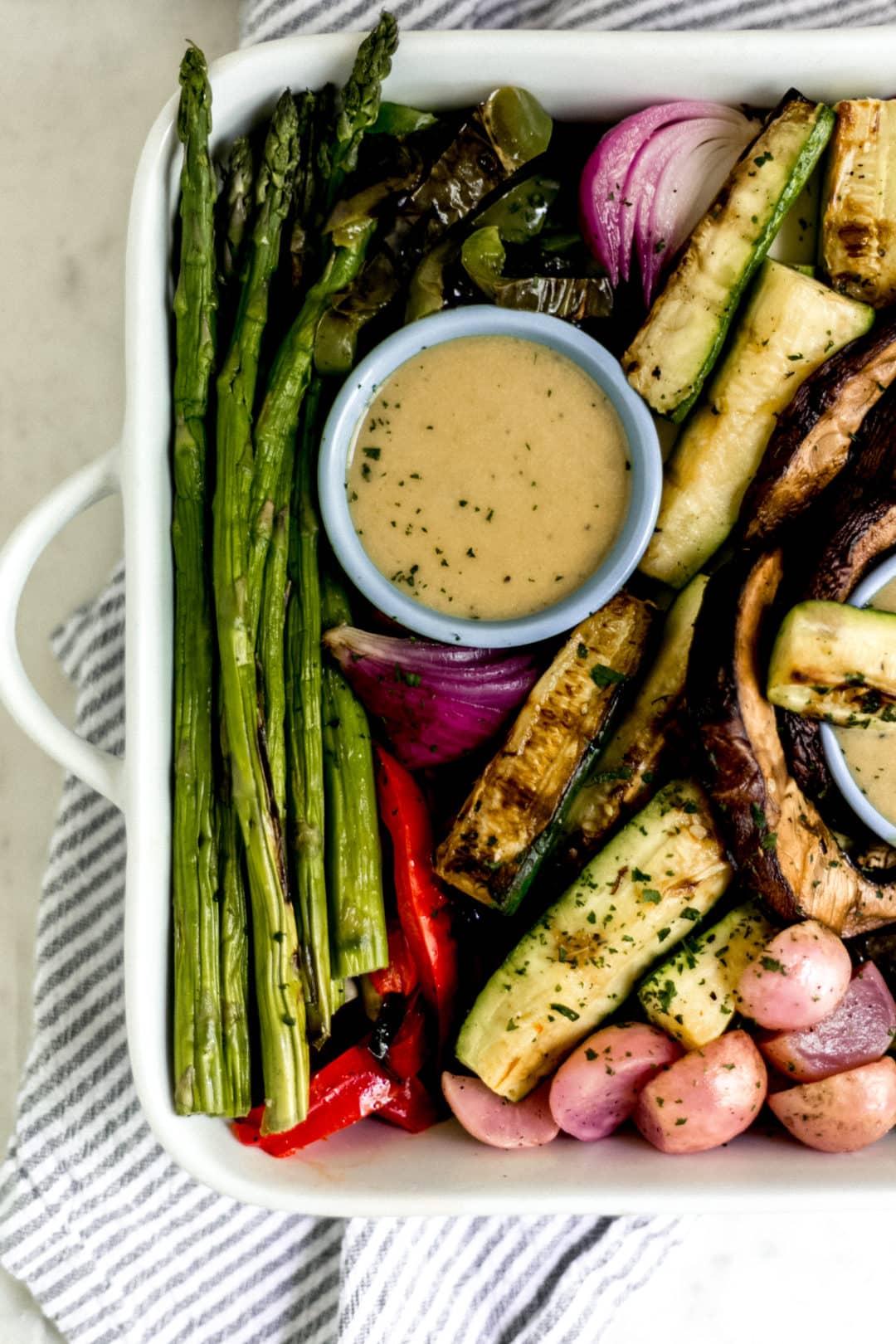 How to make grilled vegetables:
Grilling vegetables is easy once you master a few simple steps.
Fire up the grill! – If using charcoal, concentrate the coals on one side of the grill for direct heat, while leaving the other side empty for indirect heat. If using a gas grill, turn on one side, while leaving the other side off. Remember different vegetables will cook at different times and different temperatures. This is the best way to maximize your time at the grill by cooking multiple vegetables at the same time.
Preparing the vegetables – Wash and cut the vegetables into large pieces so they won't fall through the grates of the grill. You can cut the vegetables into smaller pieces after grilling.
Don't forget the accessories – If using a grill pan, be sure to preheat it along with your grill. If you don't have a grill pan, then foil packets and skewers are the next best thing. For the foil packets, use two pieces of foil (double lined) one on top of the other before adding smaller vegetables such as radishes. For skewers, I find that using two makes flipping easier and serves as a great backup to keeping veggies, such as asparagus, from falling through the grates. Skewers can be metal or wooden. Wooden skewers need to be soaked in water prior to using to prevent burning.
Grill those veggies! – Be sure not to overcrowd the grill or the vegetables will steam instead of charring. Charring is definitely what we want.
What's a good sauce for grilled vegetables?
Grilled vegetables are delicious on their own, but to take it up a notch try dipping them in a homemade honey mustard sauce.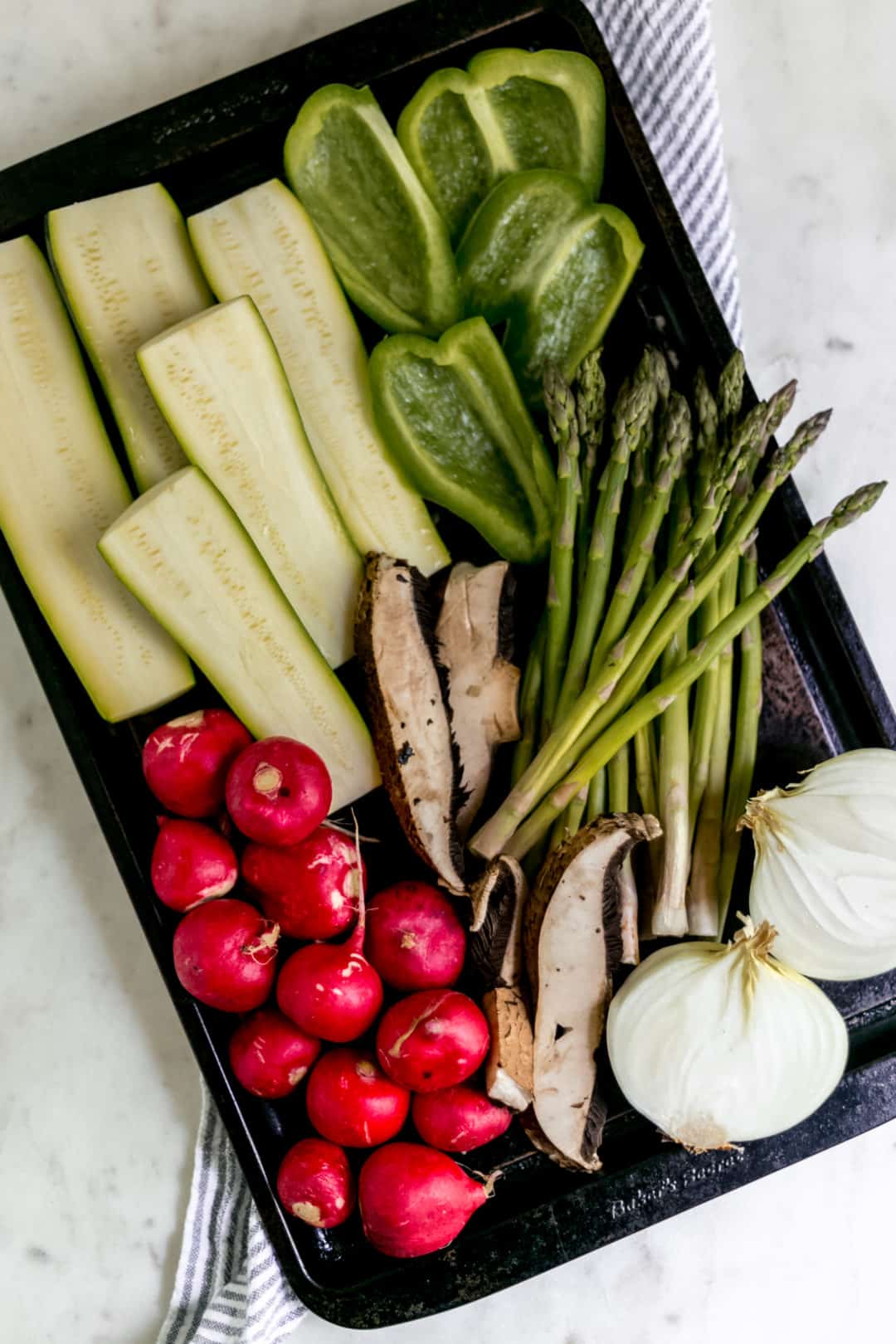 This sauce is the perfect balance of tangy and sweet with the main ingredient being Maille Dijon Originale. Maille Dijon Originale has a creamy texture, spicy taste, and smooth finish that makes this sauce anything but ordinary. It adds another layer of flavor to the already delicious grilled vegetables, that makes you want to eat more. Don't say I didn't warn you.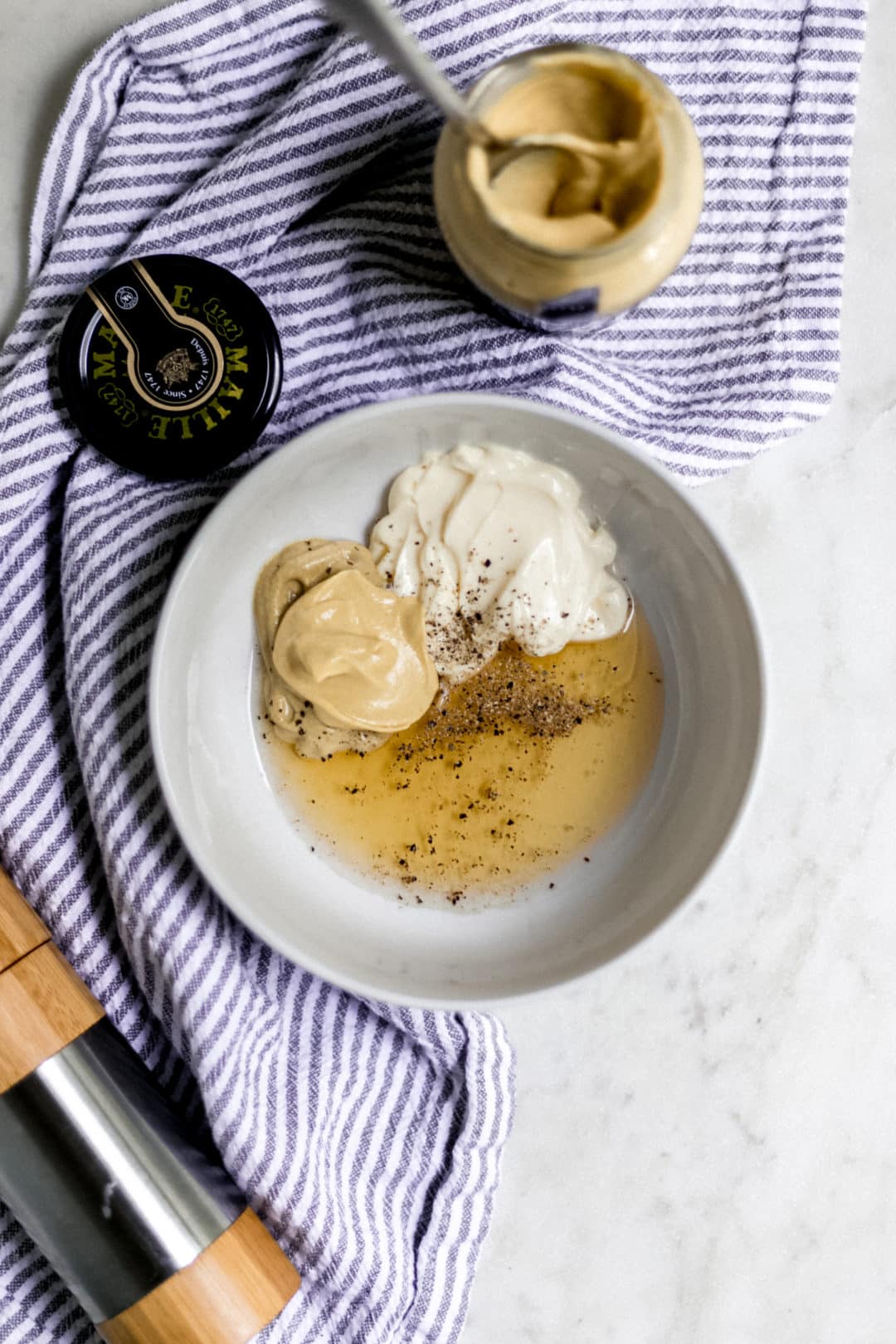 Be sure to give this recipe a try and find Maille Dijon Originale at your local grocery store. Want to enter for a chance to win a Grilling Makeover with Maille this season? Be sure to enter your name and email below to be entered in a giveaway for a chance to win an Indoor Smokeless BBQ Grill, 4-piece BBQ Tool set, BBQ skewers, 12-piece tableware set, a Maille flavor collection, and more. Good Luck!
Grilled Vegetables with Honey Mustard Sauce
Recipe Type:
Side, Appetizer
Ingredients
⅓ cup Maille Dijon Originale
¼ cup honey
¼ cup mayonnaise
1 tablespoon white distilled vinegar
¼ teaspoon ground black pepper
Instructions
Using a small bowl, whisk all ingredients together until smooth.
Store in the refrigerator in an airtight container up to 7 days.