Seasoned grilled summer vegetables come together for a stunning wreath presentation and a served with a pepper dip.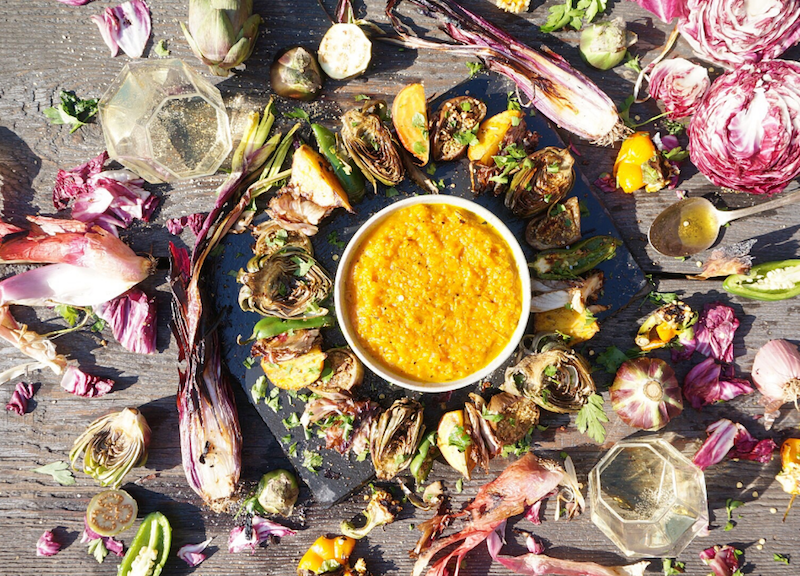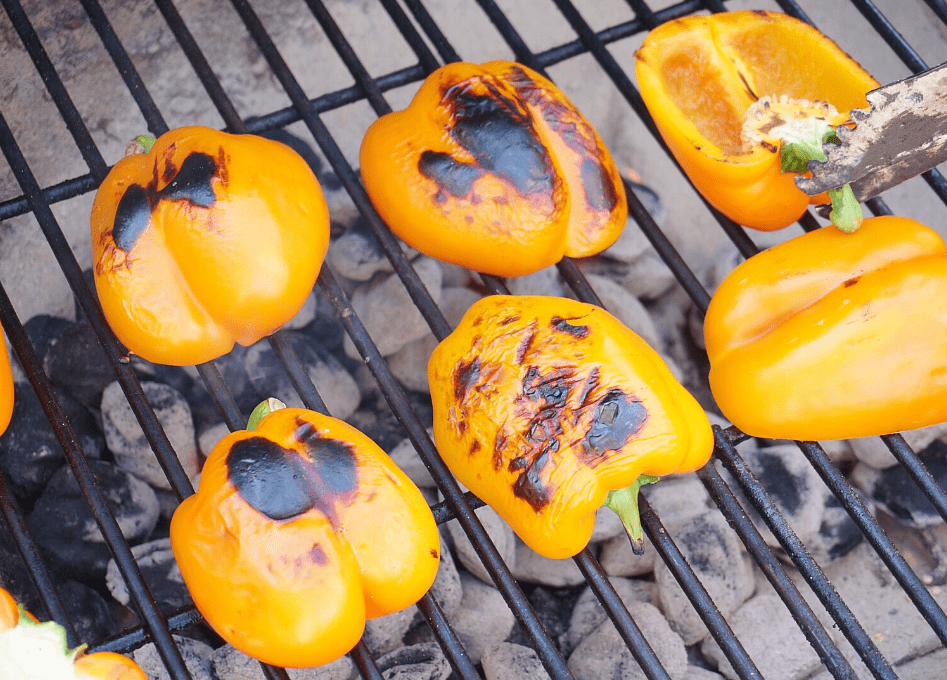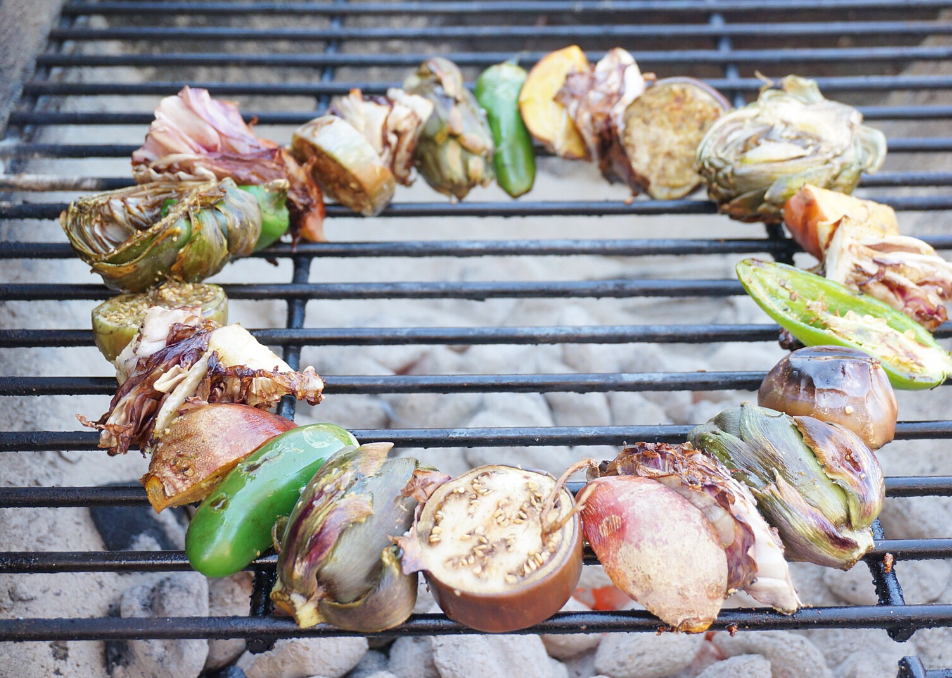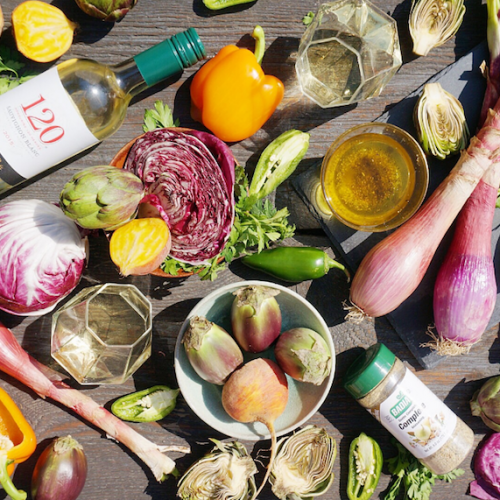 Celeste Wilson
Ingredients
4

orange peppers

4

mini artichokes

3

golden beets

3

heads of radicchio

3

jalapeño peppers

3

mini eggplants

3

tablespoons

complete seasoning from Badia Spices

1/2

cup

olive oil

3

sprigs of flat leaf parsley

chopped

1

bottle of 120 Sauvignon Blanc from Santa Rita Wines

for drinking
Instructions
Heat grill to 400

Cut orange peppers in half and put on the grill cook for 5 minutes on both sides

While the bell peppers cooking quarter beets and radicchio, half artichokes and jalapeños, and cut eggplants into 3 thick slices, set veggies aside

For this veggie wreath I found a wire loop at a hardware store and I cut the wreath with a wire cutter on one side to add my veggies.

Start to add your cut veggies to the wreath in any order until the wire is completely covered, set wreath aside

In a small bowl combine olive oil and Badia complete seasoning Stir until well combined

Coat veggie wreath in oil and seasoning combination and place on the 400 degree grill

While wreath cooks, remove peppers from grill and remove all seeds and pepper stems, add peppers to a food processor and Pulse on high for one minute, pour red pepper purée to a medium bowl and place on a serving platter

Carefully flip wreath after 10 minutes, cook for an additional 10 minutes

Remove wreath from grill and place on serving platter. Allow wreath to cool for 10 minutes

Pour a few glasses of Santa Rita 120 Sauvignon Blanc and get your summer grill party Started!
Celeste Wilson
Hi friends my name is Celeste Wilson, I'm a nurse, recipe developer, food stylist, food photographer, blogger, and influencer chronicling a plant based lifestyle. My recipes creatively showcase plant based cuisine from my perspective as both a registered nurse and a healthy food lover. I aim to inspire plant based eating without a strict vegan or meat shaming agenda, life is short, eat what makes you happy. Residing in sunny Los Angeles California, home of the year round avocado