PARTNER POST: Discover the nutritious and versatile wonders of watercress with these tasty recipe ideas.
Loaded with grilled steak, fresh watercress, blackberries and a vinaigrette, this whole flatbread is assembled on the grill and tastes like a delicious spring salad served on a crust.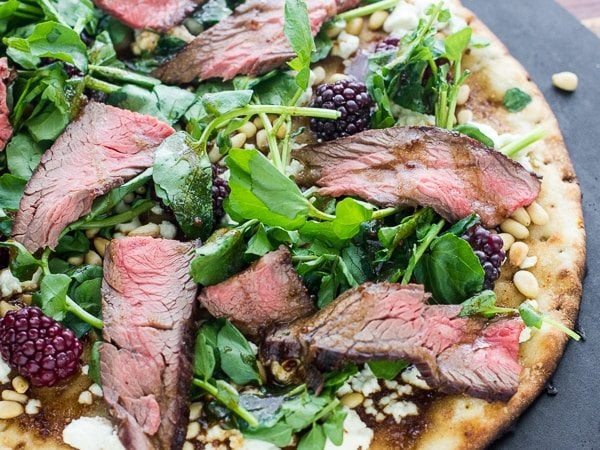 During spring, I love to create meals that have a bright vibrant flavor. Fresh greens are perfect for the spring and summer. So, I am excited for the opportunity to partner with B&W Quality Growers and share a recipe featuring their watercress! B&W Quality Growers is the worlds largest grower of distinctive baby leaves. They grow and ship green watercress, red watercress and wild roquette arugula.
It was a beautiful day today and I love being able to sit out on my deck and enjoy a meal like this Grilled Steak and Watercress Flatbread with Blackberries. This grilled flatbread is super healthy, full of bold ingredients and ideal for a warm day like today. The flank steak compliments the watercress really well. The blackberries give this flatbread a fruity sweetness and the goat cheese is creamy which draws together all the flavors. The pine nuts are a great addition as well. They are like little nuggets of delight and the nutty crunch is wonderful.
It is amazing how all these bold flavors do not overwhelm the watercress. That is the great thing about watercress and its sharp spicy taste. It works perfectly on this flatbread, as each ingredient is well balanced with the others to create an explosion of flavors in your mouth!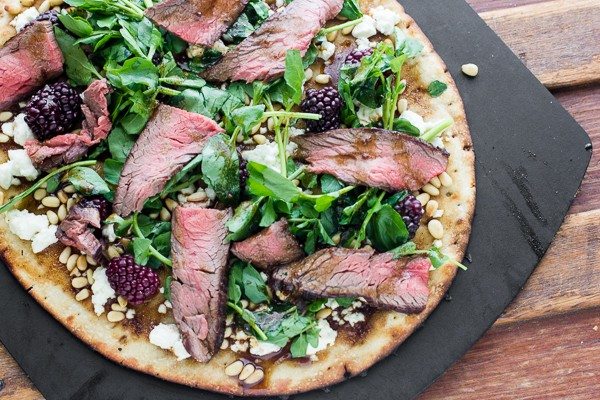 Click HERE for this recipe and be sure to enter below for some free cash… aka enough money to make this flatbread for a crowd of friends.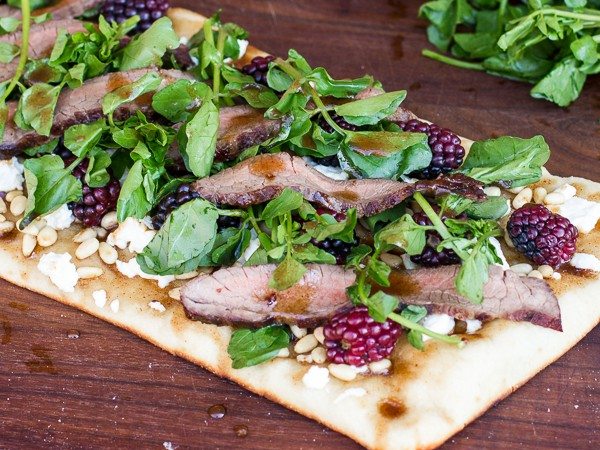 For another delicious spring recipe, check out this pizza.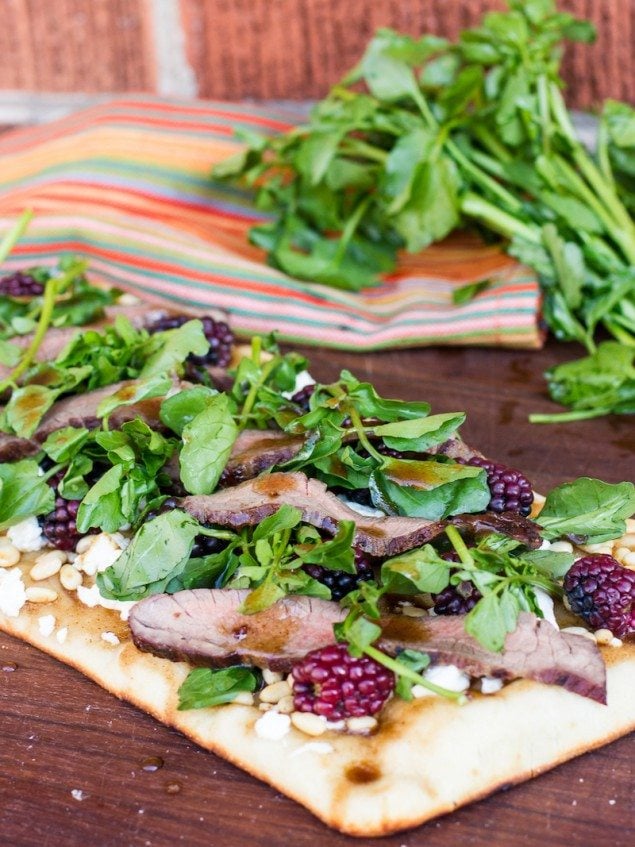 Steve Cylka
Steve Cylka is the author behind the blog The Black Peppercorn. He specializes in grilling and smoking, as well as international cuisines like Mexican and Thai.