Grilled Sesame-Ginger Eggplant with Fried Rice
Vegetable fried rice combines with marinated eggplant for a vegetarian dish that shows off the grill and garden with amazing flavor.
By Chantelle Zakariasen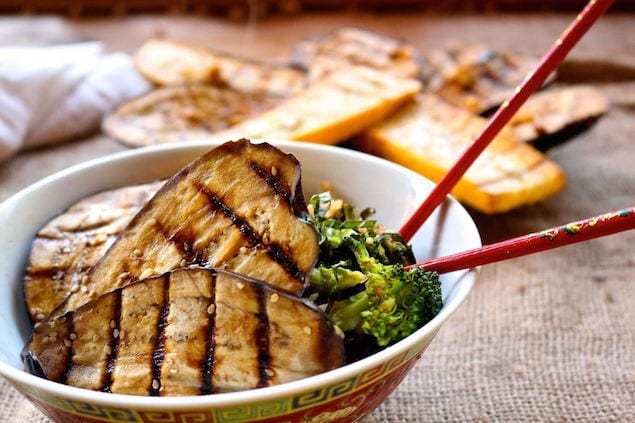 The title for this entry could have been really long. Like it could have been miso ginger sesame marinated grilled eggplant and zucchini with vegetable fried rice, because that's what it is for real. But it sounds a bit daunting and I certainly don't want to scare anyone off, because you should make this dish.
Eggplant is akin to a sponge, it just soaks up whatever you immerse it in, making for a versatile little vegetable. It's beauty epitomizes the nightshade family, that deep purple skin which makes eggplant the most gothic and mysterious of vegetables. For many years I feared this mysterious creature, but now I embrace its dark allure, in all of it's variations.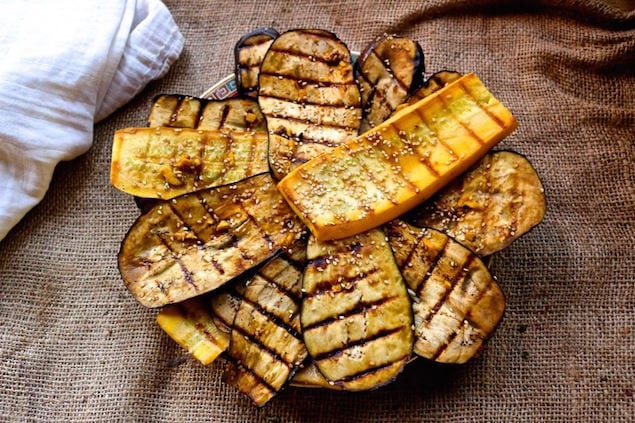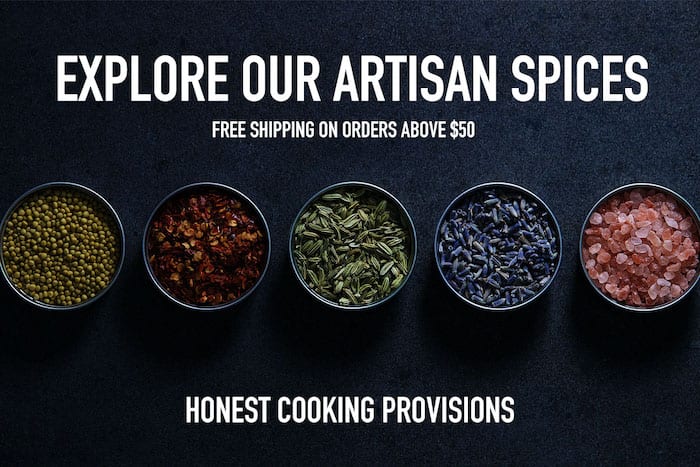 Strips of grilled yellow zucchini make this dinner plate appear as night and day and since you're going to be left with quite a bit of tasty marinade, you may as well make fried rice and call it a meal. A very vegan friendly, garden spotlight of a meal.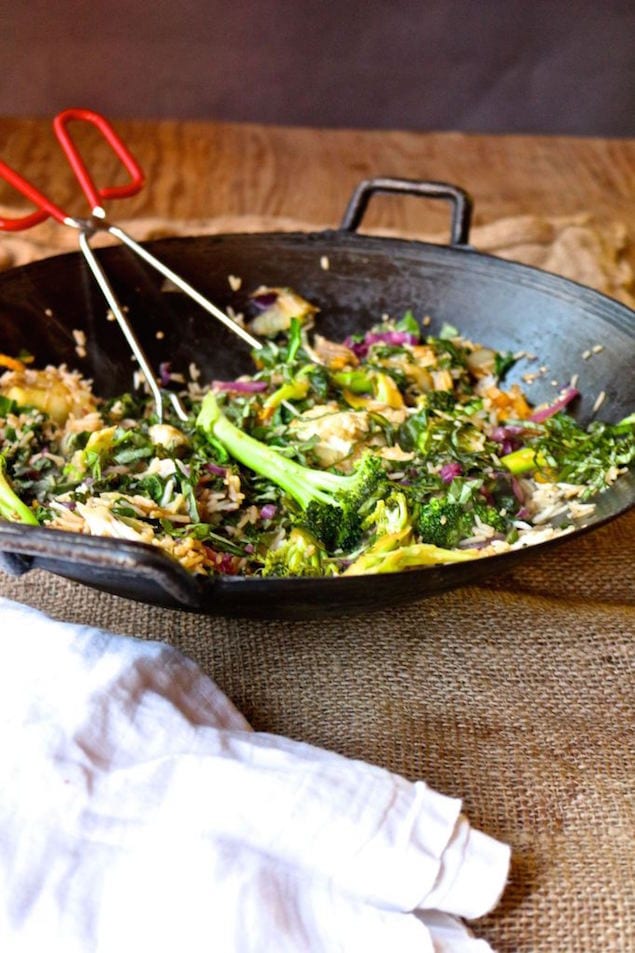 Grilled Sesame-Ginger Eggplant with Fried Rice
Vegetable fried rice combines with marinated eggplant for a vegetarian dish that shows off the grill and garden with amazing flavor.
Author:
Chantelle Zakariasen
Ingredients
For the Eggplant
2 whole eggplants, ¼ inch length wise slices
1 yellow zucchini, ¼ inch length wise slices
¼ C coconut aminos or gluten-free tamari
1 Tbs sesame oil
1 Tbs sesame seeds
1 Tbs coconut palm sugar or honey
1 Tbs miso mixed with 1 Tbs hot water
2 Tbs grated ginger
For the fried rice
1 C basmati rice
2 C water
1 tsp sesame oil
¼ C chopped onion or scallion
1 egg
handful of broccoli florets
handful of cauliflower florets
3 kale leaves, chopped
3 swiss chard leaves, chopped
1 cup chopped red cabbage
handful of basil leaves, chopped
¾ C leftover marinade
Instructions
For the Eggplant
Mix together coconut amino or tamari, sesame oil, sesame seeds, honey or sugar, miso and ginger.
Add eggplant and zucchini to a ziploc bag and add marinade. Let this sit for 1 hour to overnight.
Heat for grill to 425F, grill pieces of eggplant and zucchini 3 minutes per side.
For the fried rice
Cook basmati in 2 cup water or as per instructions on the bag.
In a wok or large frying pan add sesame oil and onion, when the onion starts to brown add the egg and scramble, add vegetables and half of marinade. Cover and let the veggies steam for a few minutes.
Add rice and the rest of marinate, mix it all up and raise the heat to high for 2 minutes to finish and evaporate any excess moisture. Garnish with chopped basil.
Chantelle Zakariasen
Chantelle strives to provide the tools for a lifestyle that's closer to how our ancient ancestors lived, she hopes to find balance between modern comforts and natures design. A student of herbalism and wildcrafting, she is happy to share recipes, articles and other interesting bits and bobs with her awesome readers.