Grilled fruit is a perfect expression to finish out summer. Take the unique rambutan outside to add some smoke to a refreshing tequila and grapefruit drink.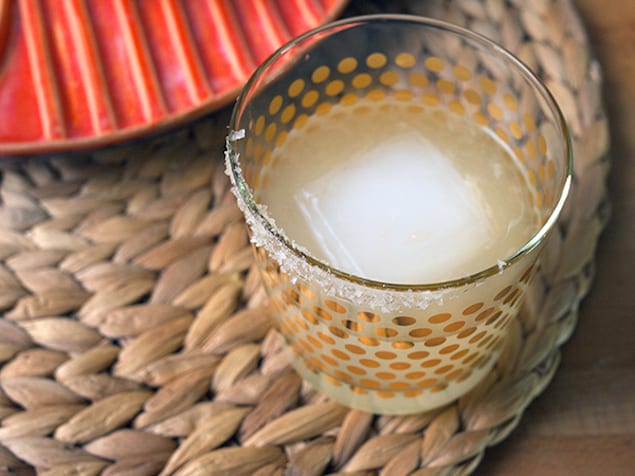 Things I use my grill for:
grilling meat, duh
cooking vegetables
making pizza
grilling up cocktails
Cocktails? Whaaaaa?!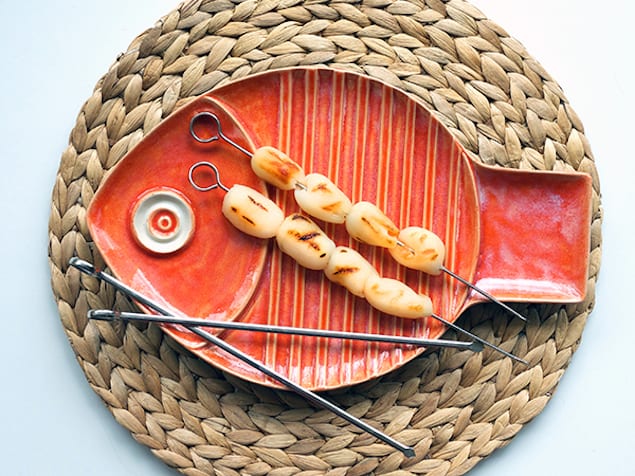 You're outside on the grill anyways during the summer, might as well put it to some good use in the drink department. And if you've been on here before, every summer now I sort through the seasonal (and maybe not so seasonal) fruits and see what happens when you char them up. Like mangoes. And nectarines, limes and cherries. But especially cherries (so much so I made some for Kristin at DineXDesign too). Sometimes though, you run out of fruit to grill, and you unearth something from the depths of your pantry. And then the science experiments start and that's where you can really have some fun.
I had promised to make a pitcher of cocktails for some friends coming over but in my usual fashion of late, left it to the night before. I suddenly realized now might be a good time to crack open those rambutans.
See Also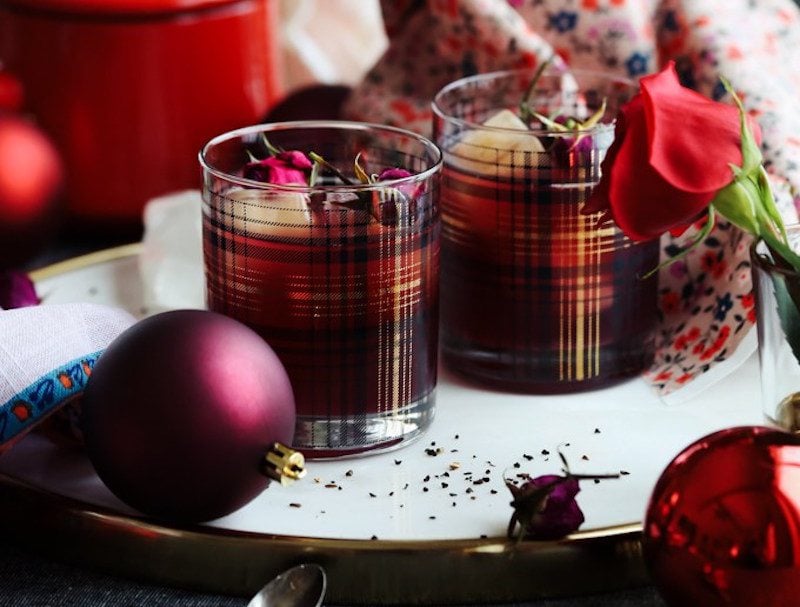 I tasted one, a little crunchy with a sweet-tart taste similar to a grape; it could only get better with some grill time. And it did. The richer flavors that developed turned out to be a just the ingredient to pair with some tequila, grapefruit and lime juice. And smoked salt. Always with the smoked salt.
If you're not in possession of a grill, no worries! You can make this on a grill pan or under the broiler too.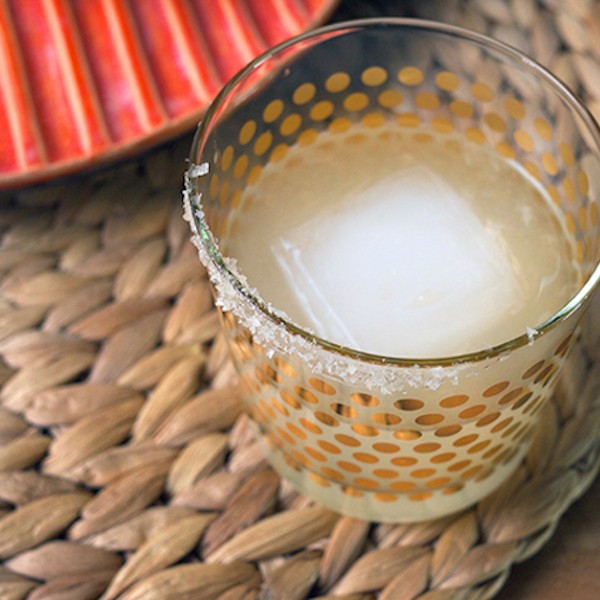 Elana Lepowski
Ingredients
12

rambutans

peeled and seed removed if fresh (canned rambutans come ready to eat and are available online here)

6

ounces

blanco tequila

2

ounces

fresh juice from 1 white grapefruit

2

ounces

fresh juice from 2 limes

1

ounce

simple syrup

Smoked sea salt and lime juice for rimming
Instructions
If using the grill: Soak 3 wooden skewers in water for at least 1 hour. Light one chimney full of charcoal. When all the charcoal is lit and covered with gray ash, pour out and arrange the coals on one side of the charcoal grate. Set cooking grate in place, cover grill and allow to preheat for 5 minutes. Alternatively, set half the burners on a gas grill to the highest heat setting, cover, and preheat for 10 minutes. Clean and oil the grilling grate. Place 4 rambutans on each skewer, and grill over high heat until char lines appear and fruit has softened slightly but still holds its shape, about 1 minute per side. Let cool and remove from skewers until ready to use.

If using the broiler: Adjust rack to 4 inches below broiler element and preheat broiler to high. Place rambutans on a foil-lined rimmed baking sheet or broiler pan. Broil until softened and lightly charred in spots, turning occasionally, about 5 minutes total. Let cool and remove from skewers.

In the bottom of a small pitcher, muddle the rambutans to release juices and break up the fruit. Add tequila, grapefruit juice, lime juice, and simple syrup. Cover and chill for at least an hour up to overnight.

To serve, add lime juice to a saucer and smoked salt to another. Dip the side of 4 rocks glasses in lime juice and then gently roll the outside edge in smoked salt. Add ice to each glass and strain the cocktail, dividing equally among the glasses.
Notes
The slightly nutty flavors pair wonderfully with tequila, while fresh lime and grapefruit juice highlight the floral and tart elements of the rambutan. A touch of simple syrup is not enough to make the whole concoction sweet; instead, it helps round out the flavor and brighten the mix.