A simple to make, elegant salad is just what your weeknight routine called for.
By Tami Ganeles Weiser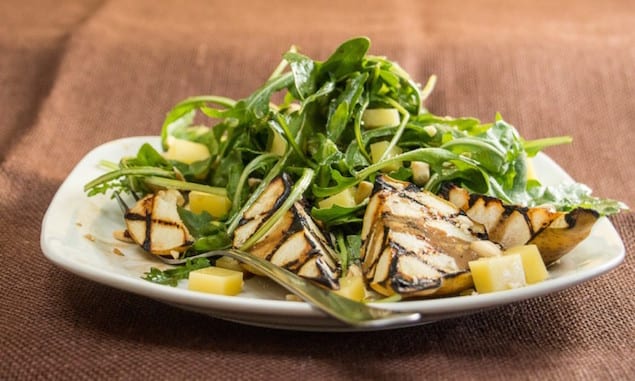 This salad is simple, elegant, and fast. What could be better?

Grilled Pear Salad with Arugula and Hazelnuts
A simple to make, elegant salad is just what your weeknight routine called for.
Author:
Tami Ganeles Weiser
Ingredients
Salad:
2 tablespoons olive oil, divided
8 ripe but very firm pears (D'anjou or any variety with a thin, easy-to-eat skin)
¾ teaspoon kosher salt
10 cups (about 6 ounces) baby arugula leaves, room temperature
½ cup toasted, unsalted hazelnuts, roughly chopped (see Kitchen Tip)
½ pound Gruyere cheese, cut into ¼-inch dice
Dressing:
2 teaspoons Dijon mustard
¼ teaspoon kosher salt
4 tablespoons pear vinegar or cider vinegar
1 teaspoon pear eau de vie, Poire William preferred
¼ cup toasted hazelnut oil
¼ cup good-quality olive oil
Instructions
Heat a grill pan over high heat. Wipe with a paper towel soaked with 1 tablespoon olive oil. Cut the pears lengthwise, in half, and cut out the center cores with a melon baller or a sharp knife. Cut in half again. Coat with the remaining 1 tablespoon oil. Sprinkle with ½ teaspoon salt and grill face down for about 1 minute, until the pears have dark grill marks and have softened but are not mushy.
Place the arugula leaves in a large bowl and sprinkle with ¼ teaspoon salt.
For the dressing, combine the Dijon mustard, salt, pear vinegar, and eau de vie in a small bowl and whisk together. While whisking, stream in the hazelnut oil and then ¼ cup olive oil slowly until emulsified.
Pour the dressing over the arugula, and toss. Divide the arugula evenly between 8 plates, placing it to one side of the plate. Cut the pears into quarters and place 4 quarters on each plate. Scatter equal portions of nuts and cheese over each plate, and serve.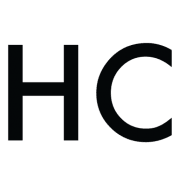 Tami Ganeles Weiser
I am Tami Weiser—food writer, food anthropologist, and culinary professional. Join me in finding a genuine expression of your heritage through food, incorporating who you were, who you are and who you want to be. At theweiserkitchen.com I offer original, globally-inspired, seasonal, kosher-style recipes, culture and history made relevant and a dollop of kitchen wisdom to take you and your cooking from good to great.