Serve this recipe a la mode with your favorite ice cream for a delicious dessert.
By Lail Hossain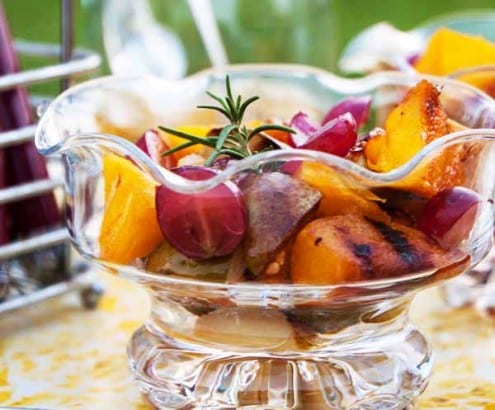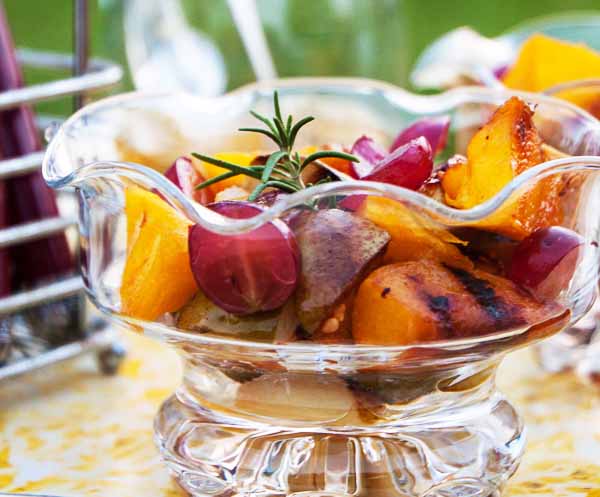 Grilled Fruit with Rosemary Honey
Serve this recipe a la mode with your favorite ice cream for a delicious dessert.
Ingredients
3 teaspoons honey
1 spring rosemary
⅔ cup water
1 tablespoon butter
Fruits of your choice -- Pears, guava, peaches, grapes, pineapple, etc.
Instructions
Add water, honey and rosemary in a pan and simmer to make syrup, about 5 minutes. Let steep and cool.
Wash fruit and cut into quarters.
Brush your grill with butter.
Add the fruit and grill for ⅔ minutes on each side. Sprinkle/brush some syrup on ever minute or so to get a caramelized effect.
Serve grilled mixed fruits with an spoonful of extra syrup.