PARTNER POST: Dive into the 120 days of summer with Santa Rita wines that pair perfectly with the foods of the season, straight off the grill.
Skewer chicken with pancetta, zucchini, and rosemary potatoes and take it all to the grill. Serve the grilled meal with a Chilean wine that is perfect for summer foods.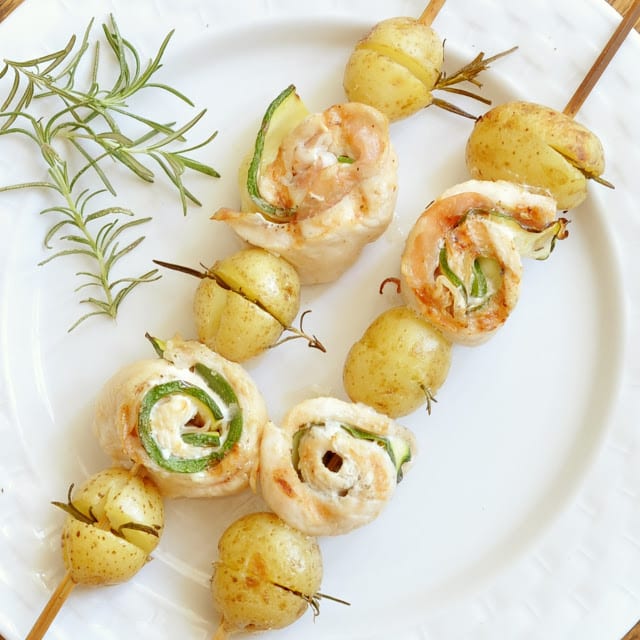 Enjoy the fresh summer pleasures of grilling and dining al fresco with these chicken, pancetta and zucchini rolls on a skewer, served with rosemary-infused baby potatoes.
Made with thin slices of chicken breast, zucchini and pancetta, layered and rolled up together. Served on a skewer together with tender baby potatoes, infused with the delicate Mediterranean aromas of rosemary and olive oil.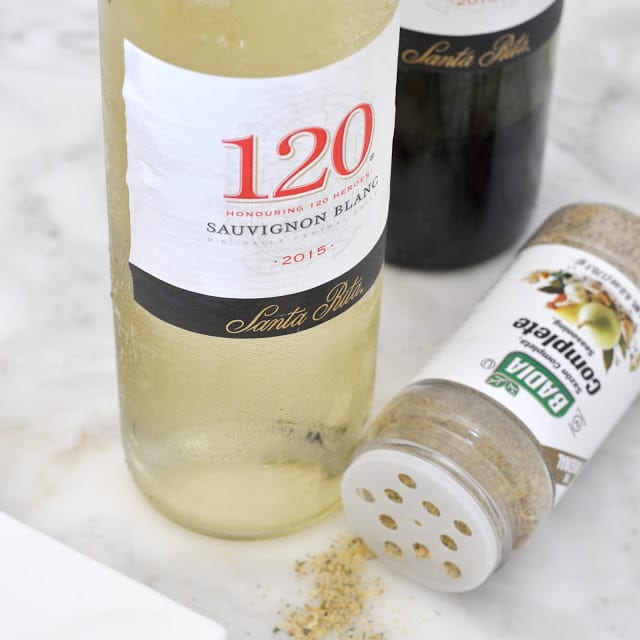 Nothing smells like summer as sizzling and fragrant meat cooking over a burning hot grill.
From coconut sunscreen lotion to fishy sea salt water and ocean breeze. And of course, the familiar and enticing barbecue's aroma, with its smoky smell that makes your mouth drool and your stomach growl with pleasure.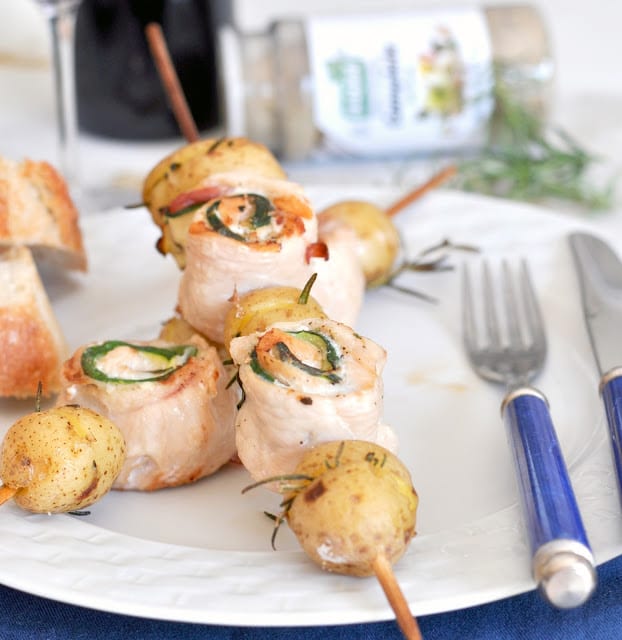 Ready to fire up the grill, run for your tongs and skewers, and try this savory chicken recipe?! You won't be disappointed.
I'm sure this dish will make everyone at the table happy and satisfied. And it's so quick and easy to prepare. No need to season the meat for hours before grilling, thanks to the Badia Complete Seasoning. This blend of spices has it all. The garlic, the onion, the cumin and other delicious herbs that will enhance the flavor of your meal, without overpowering its taste.
I'm not usually a fan of ready-made blends, but this complete seasoning is a delicious choice that I would definitely recommend.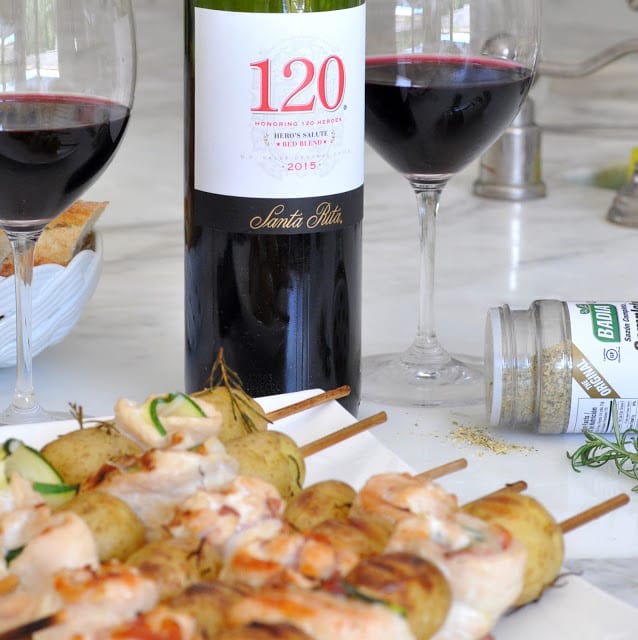 See Also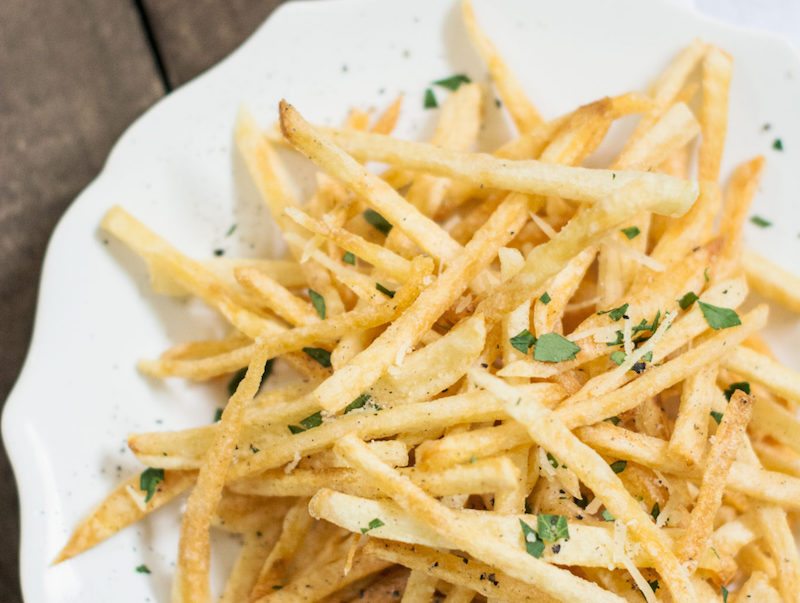 Now, let's talk about the wine without which no dinner is complete.
I served my chicken rolls with a delightful bottle of 120 Hero's Salute Red Blend by Santa Rita, one of Chile's premier wine estates. This best-selling, deep ruby red wine is made from blending Cabernet Franc, Carmenere and Cabernet Sauvignon. Its blueberry, plum and cassis fruit aromas, and its subtle vanilla, coffee and tobacco notes from barrel-aging, make this wine a great match for the peppery pancetta and delicately spicy grilled meat.
For more grilling inspiration with Santa Rita, check out this grilled Chilean chicken and pebre sauce.



d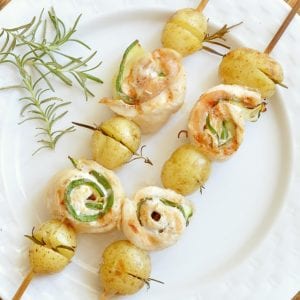 Manuela Mazzocco
Ingredients
1

lb

450 gr of baby potatoes, I used gold potatoes

2

boneless

skinless chicken breast halves (about 1.6 lbs, 725 gr)

2

zucchinis

16

thin slices of pancetta

about 3 oz (85 gr)

Badia complete seasoning

rosemary sprigs

salt to taste
Instructions
Wash and scrub the potatoes if necessary. Place them in a pan filled with cold, salted water. Bring to a boil and cook for 7-10 minutes, until the potatoes are tender. Cut the potatoes in half, sprinkle with salt and place a small rosemary sprig in the middle.

Preheat the grill for medium-high heat (about 350 F, 175 C)

Cut the chicken breast in thin slices - about 4 slices each half breast. Pound the slices under some plastic wrap (or parchment paper) to make them even. Cut each slice lengthwise in half.

Sprinkle each slice with Badia Complete Seasoning. Top with one slice of pancetta. And one thin slice of zucchini. You should use a mandoline if you have it, to make the slices super thin, and easy to roll. Salt to taste.

Roll the chicken slice on itself tightly. Thread the chicken rolls onto the skewers, making sure it stay sealed. Alternate with the potatoes Repeat with each roll.

Drizzle with olive oil. Place the skewers on the grill. Cook for 12 to 15 minutes, until chicken juices run clear. Turn a few times, to cook on both sides.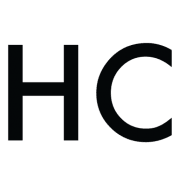 Manuela Mazzocco
Born and raised in Venice, Italy, Manuela now lives with her husband and two children in Los Angeles, California. In her blog, Cooking with Manuela, she strives to share her passion for Italian food. As a mom of two young boys, most of her dinner preparations are done while checking homework, quizzing for science tests, and looking for Lego pieces. Her step-by-step recipes help readers create delicious food while on a busy schedule. There is nothing as special as ending your day with your family or friends sharing a good conversation and a tasty homemade meal.