A refreshing granita is the perfect antidote to scorching summer days.
By Jacqui Gabel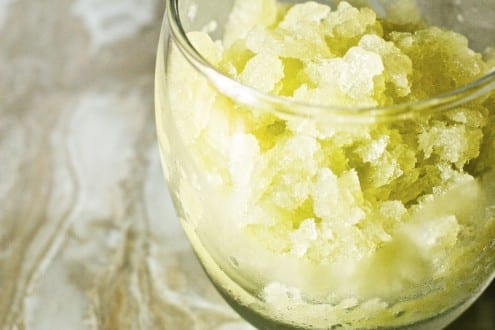 Green Melon Granita
A refreshing granita is the perfect antidote to scorching summer days.
Ingredients
½ melon, peeled and seeded, cut into chunks (save the seeds in a separate bowl). Substitute any ripe melon (except watermelon for this specific recipe)
juice of 1 lemon
2 teaspoons sugar
pinch of salt
½ cup water
Instructions
The sweetest part of the melon is around the seeds, and it's worth it to extract as much juice as you can from the flesh that's attached to them. Do this by putting the seeds in a fine mesh sieve over a bowl and pushing the liquid through with the back of a wooden spoon. Mix in the lemon juice, sugar and salt until the sugar and salt dissolve. You'll end up with about ½ cup of liquid.
In a blender, puree the melon with the strained melon juice and water.
Taste and add more sugar or lemon juice to your preference.
Pour into a shallow metal tray and stick in the freezer.
After an hour, the edges will start to freeze. At this point, scrape around the frozen edges with a fork and rake through the whole thing.
Keep checking every hour, raking through each time, until the mixture resembles delicate, finely crushed ice.
Serve frozen with a spoon.
If you forget or you don't have the time to keep checking and your granita freezes solid, take it out of the freezer and let it defrost a bit.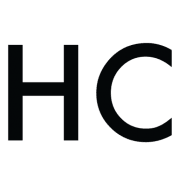 Jacqui Gabel
Jacqui Gabel hails from Minnesota and lives in Seoul. Her motivation to travel stems from a yearning to learn through food, and she is particularly interested in what people eat for breakfast. Jacqui has waitressed, taught kindergarten, designed pantyhose, and sold wine and costume jewelry. Once a week, she visits her friend Hye Rae's Seoul kitchen, and they show each other a thing or two of what they know. If the recipe is Korean, she learned it from Hye Rae. Jacqui loves to cook and feed, and she writes about travel, food, and identity on her blog.