Enjoy a healthy and fresh green hummus.
By Marta Nadales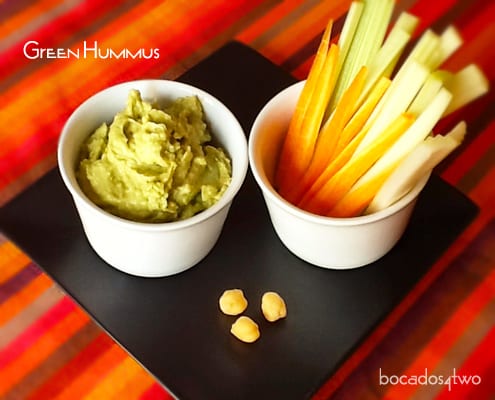 I'm sure most of you have tried -or heard about -hummus, a delicious vegetarian dip very common in the Mediterranean. Its main ingredients are chickpeas, Tahini (sesame seed paste), garlic and cumin seeds. It's a frequent appetizer whenever I have friends around, and we love it!
However, when some of my guests told me they'd rather have something fresher I started thinking… I had just returned from my parents' house and had brought some ripe avocados, so.. how about some green hummus? I reduced the amount of chickpeas, added avocados, more lemon and… tadaaaa..! a lighter and fresher hummus. Simply delicious!

Enjoy a healthy and fresh green hummus
Ingredients
400g chickpeas, boiled
2 ripe avocados
Juice of 1,5 lemons
1 teaspoon ground cumin seeds
3 cloves of garlic
1 tablespoon Tahini (sesame seed paste)
½ teaspoon salt
1 tablespoon extra virgin olive oil
1 teaspoon sesame seeds for decoration
To dip:
1 stick of celery
2 carrots
A packet of cream crackers
Instructions
Wash and drain the chickpeas and add to the food processor. Blend until smooth.
Add the rest of the ingredients (don't forget to peel the avocados and throw away their bone) to the food processor and blend until creamy.
Pour in a bowl and sprinkle with sesame seeds and a lug of olive oil.
Chop the carrots and celery into small sticks and serve with our dip.
You can also eat it with some cream crackers.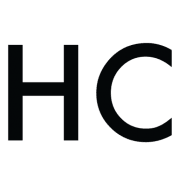 Marta BocaDos
Vocational linguist and passionate foodie, Marta was born in Coruña, a beautiful city bathed by the Atlantic in NorthWest Spain, and soon developed a crush on food. She's lived in different cities by the Atlantic, Mediterranean, and also by the English Channel, which contributed to her notion of the world as a huge multicultural kitchen. Avid reader and passionate traveller, Marta can't imagine her dairy-free life without vegetables, spices, herbs and sea products. Currently living in sea-less Madrid, she claims "I need a mouthful of ocean twice a week!".