Enjoy Maralyn Hill's recipe for a delicious green curry paste.
By Maralyn Hill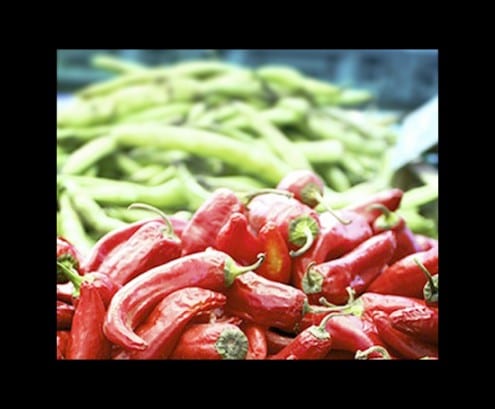 Green Curry Paste
Enjoy Maralyn Hill's recipe for a delicious green curry paste.
Ingredients
4 green bird eye chilies
5 green chilies
6 shallots, peeled
8 garlic cloves, peeled
¾ inch (2 cm) galangai
2 stalks lemon grass
1 kaffir lime, rind only
1 ¾ ounce (50 gr) coriander roots, cleaned
1 tablespoon (15 gr) palm sugar
Instructions
Dice ingredients.
Pound all the ingredients together in a mortar, to form a fine paste.
Store in airtight container in refrigerator and use as much as you want for taste. It can get quite hot.