A beautiful photographic tour of the food at Poseidon Greek Restaurant in Miami Beach.
By Brenda Benoit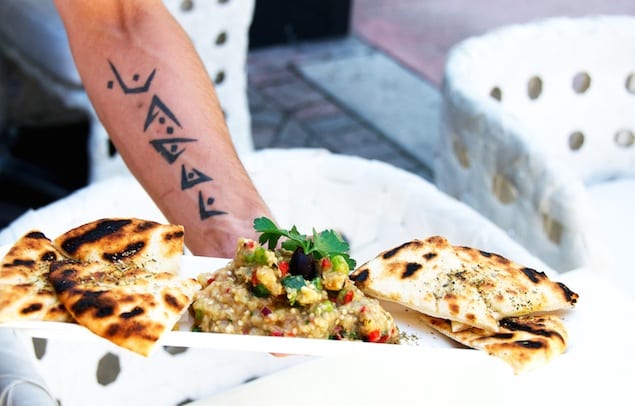 It was a cool and breezy afternoon so sitting outside was the obvious choice. The dishes were all new to us and we did not know what to order.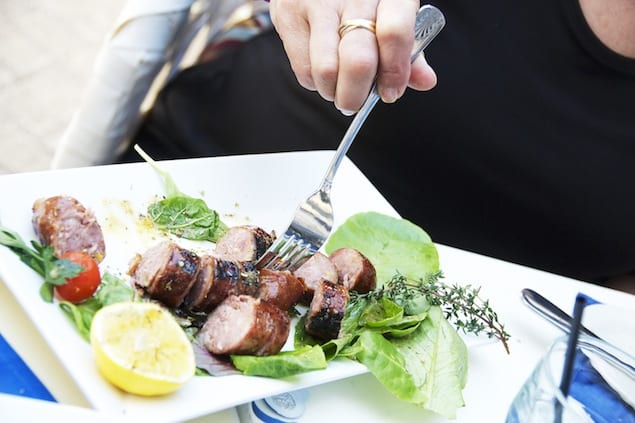 Phil took the lead and asked for Saganaki Kefaloturi (pan seared cheese flambéed with Greek koniac metaxa), Melitzanosalata – Eggplant Dip with pita, Mediterranean Octopus (roasted octopus with lemon oil sauce) and Spetzofai Greek sausage. All the dishes were good, especially the octopus which was tender, lemony and just lovely.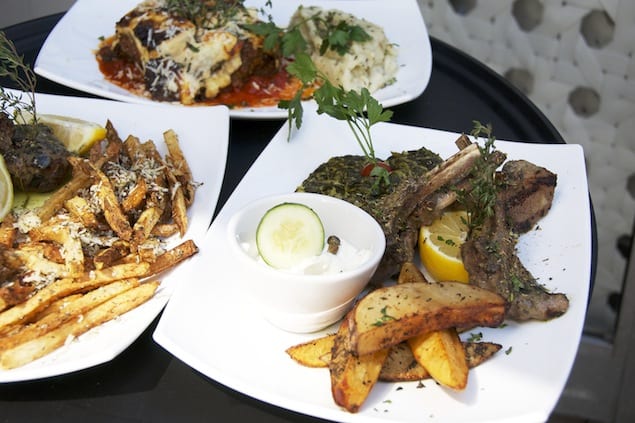 The Lamb Chops was another winning dish – herby, soft and accompanied by generously sized fries.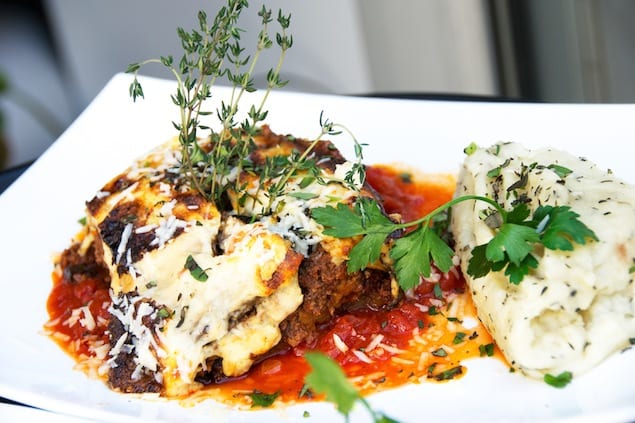 I had the Moussaka – roasted eggplant, zucchini, potatoes, topped crocous kozani béchamel. It had a strong taste of cinnamon, which was delightful.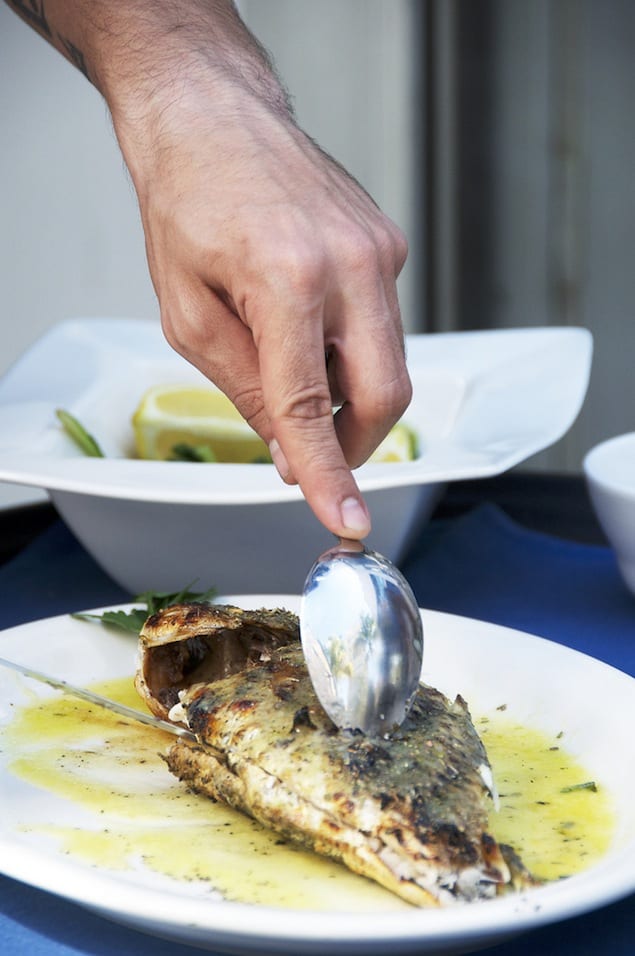 The main attraction was the Tsipoura – a whole fish that was deboned and served tableside.
Tsipoura is Greek for gilt-head sea bream. It is a healthy and most importantly, a truly delicious fish. Watching it being deboned and then sprinkled with parsley, capers and lemon juice was quite a show.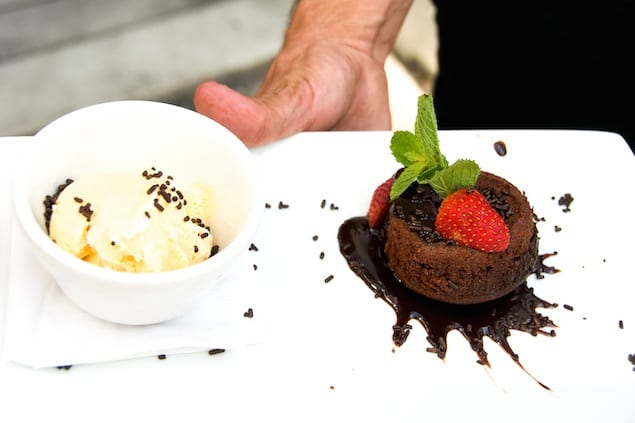 Dessert was Santorini Lava Chokolote. I just took a bite as the plate was seriously guarded by the chickens. The taste I did get was quite sensational – deeply chocolaty and moist.
Poseidon Greek Restaurant & Outdoor Lounge is a place we would go back to- great service, amazing atmosphere and delicious food all served with a giant dollop of Greek charm.
Poseidon Greek Restaurant & Outdoor Lounge
1131 Washington Ave, Miami Beach 33139
(305) 534-4434
http://www.poseidonmiami.com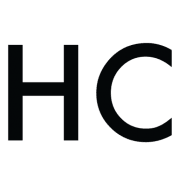 Brenda Benoit
Brenda Benoit was born in the city of St. George's in Grenada and grew up in Caracas, Venezuela. She has been living in Miami for over 20 years, loves to cook, eat and to try new restaurants & cuisines - always with her camera as a companion. She's a dedicated cookbook collector and is in the process of writing one of her own.