Halloween is for kids, sure—but it's for grown-ups too. Making the most of the theme in understated ways is the key to avoiding the pervasively cheesy scare-fare that we love so much in a kids' Halloween party. Check out our list of dark and delicious party must-haves to get you started.
By Katherine Foreman
This article has been posted with permission and originally appeared as No Candy Corn Allowed! 13 Recipes for a Grown-Up Halloween Party on Relish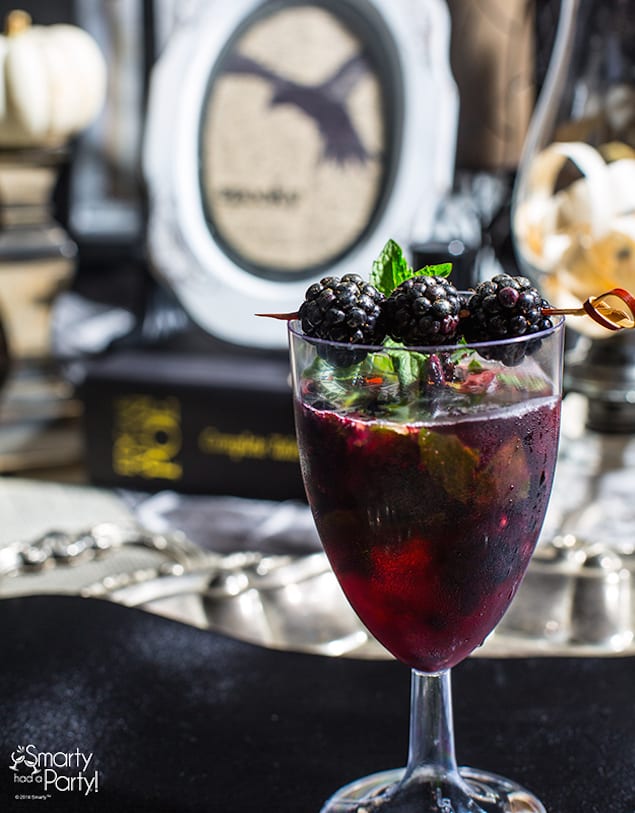 www.blog.smartyhadaparty.com
Blackberry Mojito Cocktail
When you're aiming to make the most of a Halloween theme, sans "cheese" factor, dreaming up new ways to take advantage of the color scheme is KEY. With fresh mint leaves for a hint of winter chill, this deeply-hued, cranberry-fueled concoction known reverently as The Raven isn't for the faint of heart. Find the recipe here.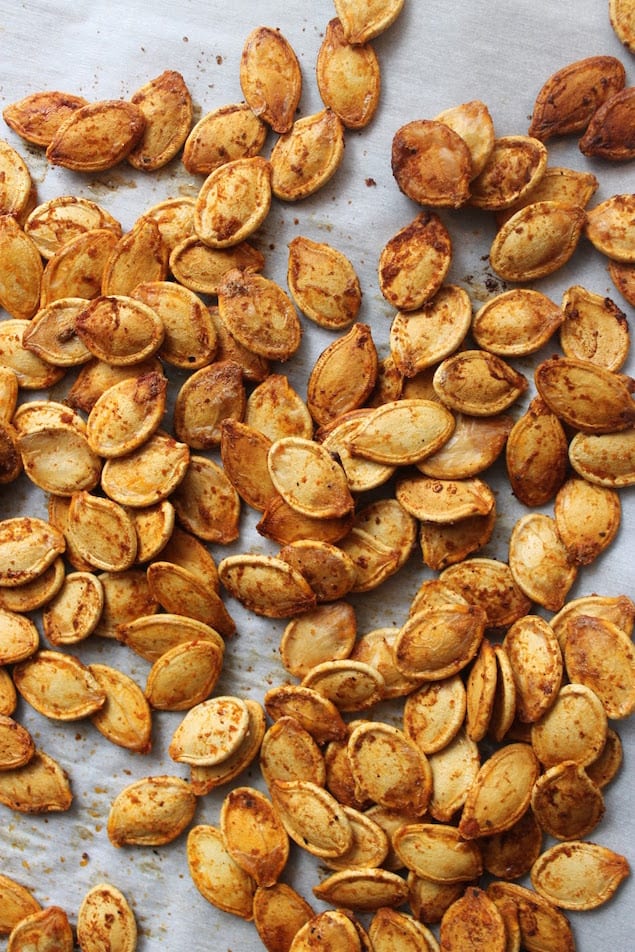 www.beautyandbeard.blogspot.com
Cayenne Oven Roasted Pumpkin Seeds
We're inviting the pumpkin seed to the party with a spicy roasted recipe that blends smoky fall flavors with the savory crunch we crave at a cocktail party. Find the recipe here.
//www.thetarttart.com
Black Macarons with Nutter Butter Filling
Fancy finger foods may be a classic staple of the "adult party," but that doesn't mean they have to be boring. Liven up this sweet French delicacy with a nut butter filling. Find the recipe here.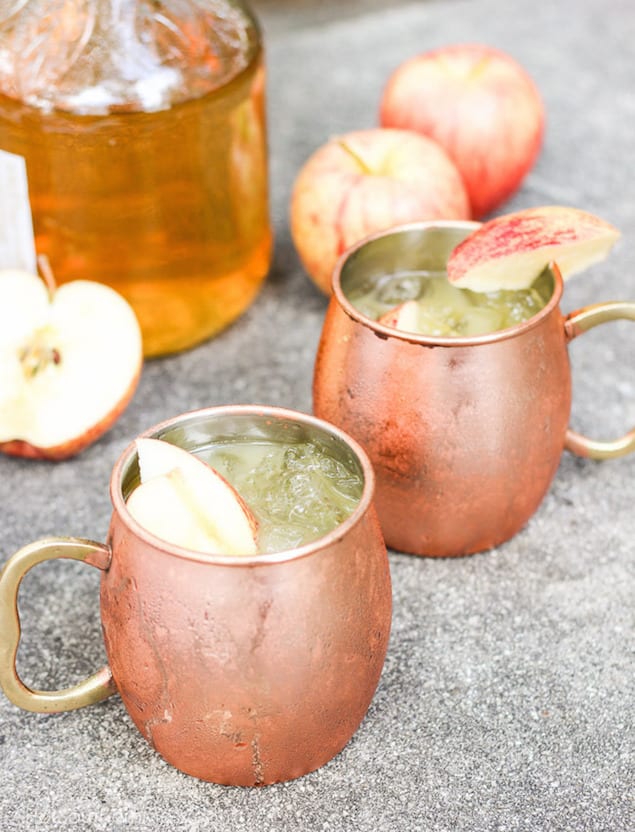 www.ahotsouthernmess.com
Bourbon Cider Sours
Crisp and neat with a blend of apple cider and orange juice, this decidedly fall-appropriate drink will make an excellent addition to your bone-chilling Halloween party. Find the recipe here.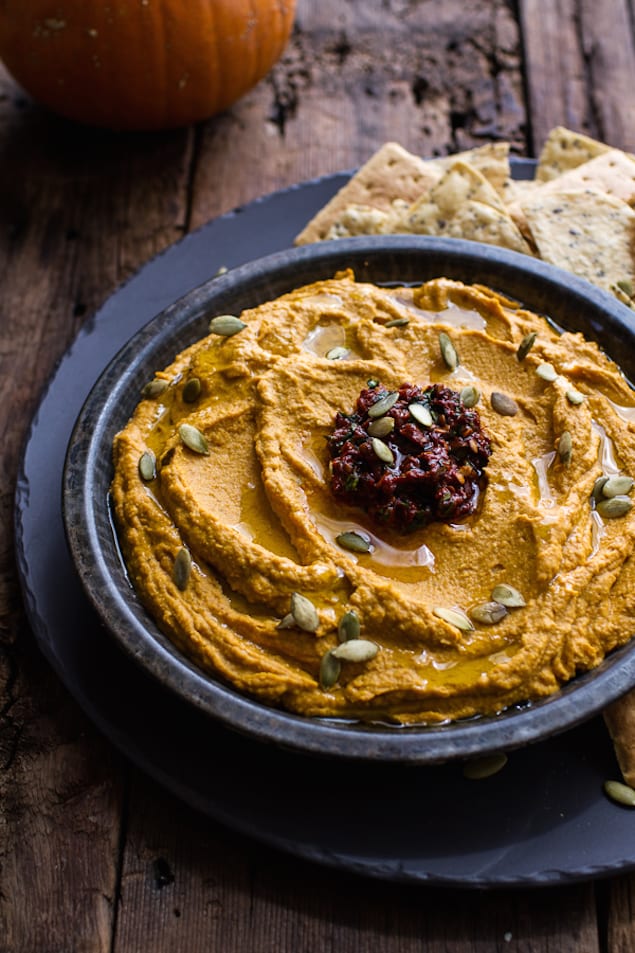 www.halfbakedharvest.com
Spicy Chipotle Pumpkin Hummus
After you've tossed those cayenne-coated pumpkin seeds into the oven, break out the pumpkin puree for an even spicier take on Halloween's signature fruit with this mouthwatering chipotle hummus. Find the recipe here.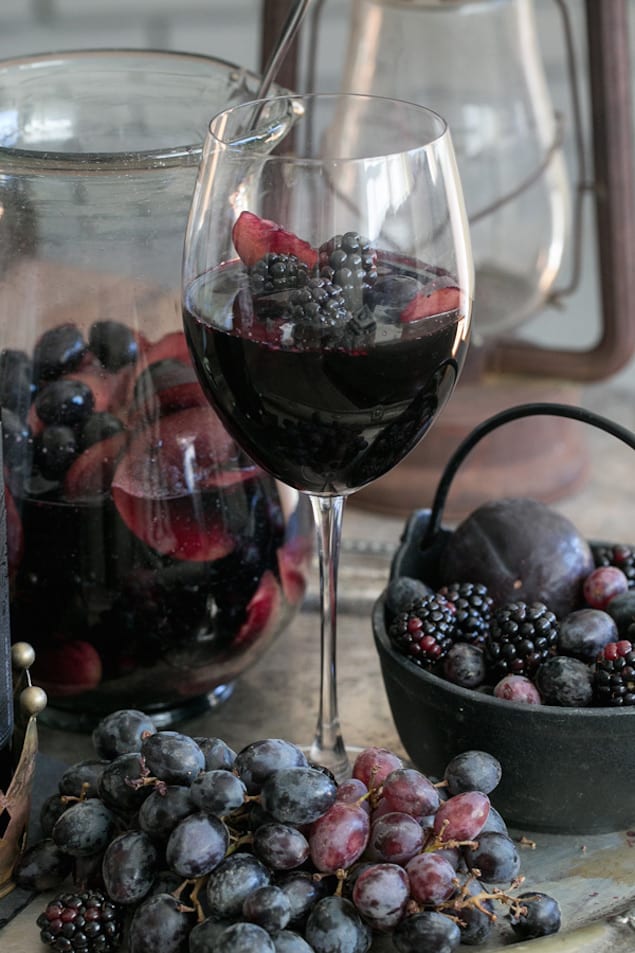 sugarandcharm.com
Black Sangria
Treat your party guests to a devilishly dark refreshment poured straight from the cauldron itself. This recipe is best served up in a dramatic vessel—think large red wine glasses or old-world goblets. Find the recipe here.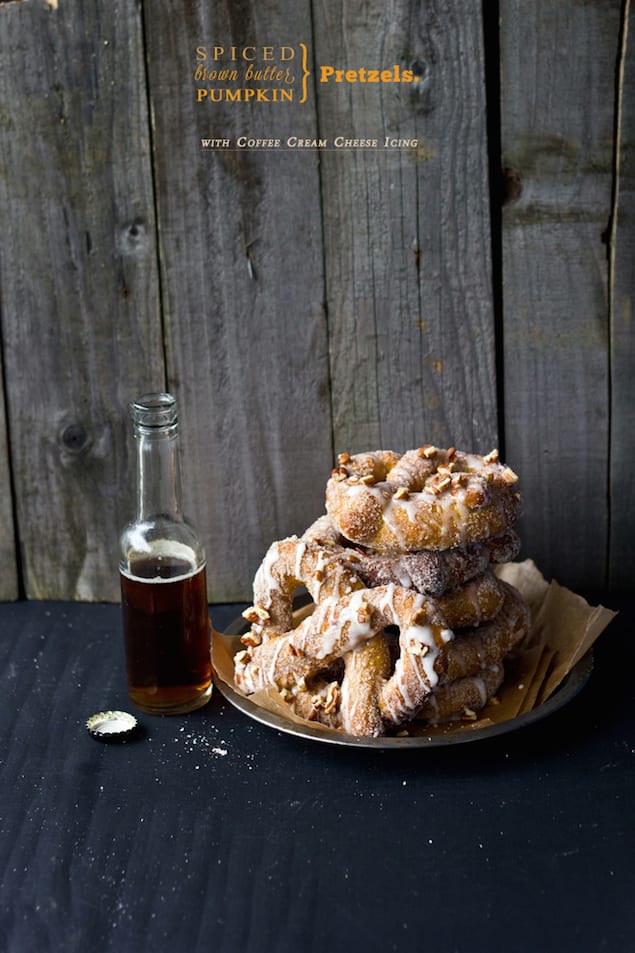 www.topwithcinnamon.com
See Also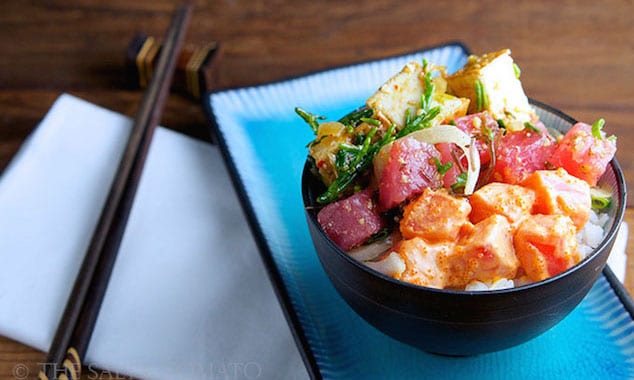 Spiced Brown Butter Pumpkin Pretzels
Pumpkin-spice pretzels cloaked with coffee-cream cheese icing, these decadent pastries are far too good to be evil. Find the recipe here.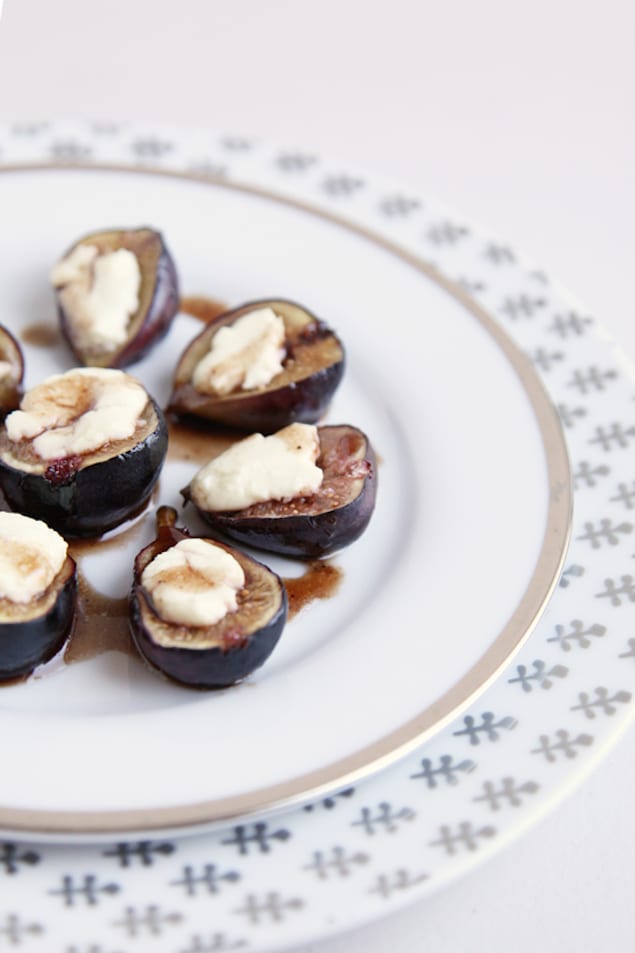 POPSUGAR Photography / Nicole Perry
Roasted Figs
The deliciously dark hues of juicy figs marinated in a balsamic vinegar are ideal for a spooky, grown-up Halloween occasion. Add a honey drizzle and fresh, tangy goat cheese, and you'll have each and every party guest feeling wickedly satisfied. Find the recipe here.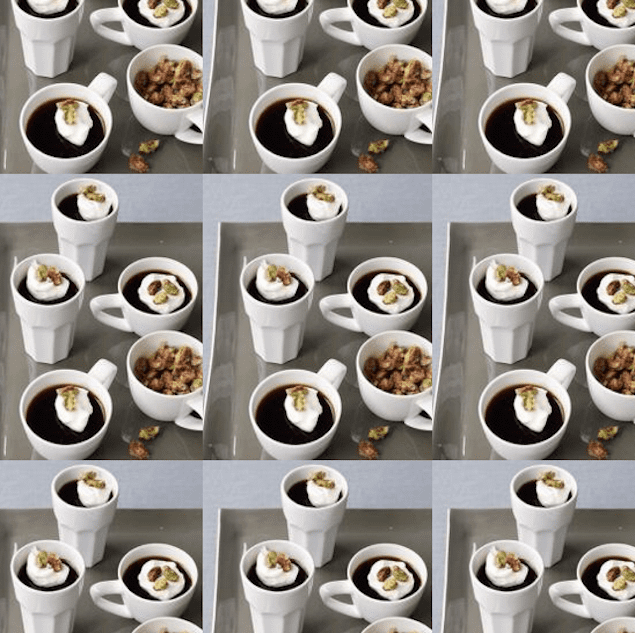 JAMES BAIGRIE
Espresso Gelees with Candied Pistachios
This light and airy gelatin recipe (http://www.foodandwine.com/recipes/espressogelees-with-candied-pistachios)—topped with a dollop of Greek yogurt and sprinkled with candied pistachios—will have you and your guests feeling sinfully indulged. And the coffee-hued presentation will fit right in with your theme. Find the recipe here.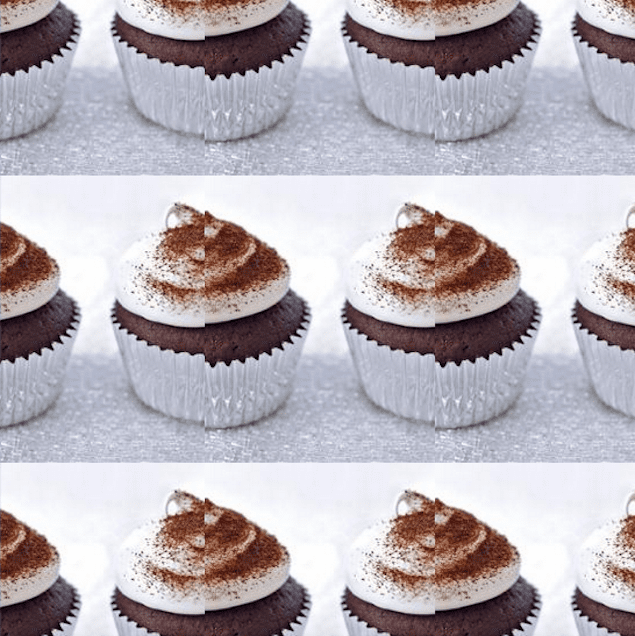 TINA RUPP
Devil's Food Cupcakes with Espresso Meringue
Devil's food cake… it may be seem like an obvious choice, but trust us, no one will complain. Treat your party-goers to another espresso-inspired dessert that will satisfy that Halloween sugar fix. Find the recipe here.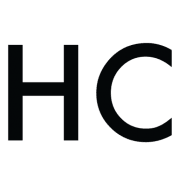 Relish
Offering more than 14,000 recipes plus features and DIYs on cooking, dining and entertaining, Relish celebrates America's love of food. Relish is about honoring cooking traditions while exploring new trends and ideas, which is why millions of people turn to both Relish.com and Relish Magazine for special occasion recipes, quick and easy weeknight suppers and culinary adventures.