Emiko Davies recounts the ultimate celebration of a traditional Tuscan family ritual: slaughtering a pig.
By Emiko Davies
Winter in Tuscany is traditionally pig-butchering season, as nature provides the refrigeration that farmers have needed for centuries for this all-encompassing, family-involved activity. I was lucky enough to be invited to take part in the age-old prosciutto, salami and sausage-making tradition at the Fioroni family's organic farm, Fattoria Poggio Alloro, near San Gimignano.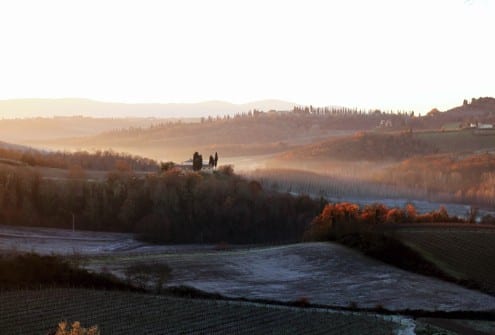 The self-sufficient, family-run farm makes delectable sausages and prosciutto. Their pork production is actually only a fraction of their activity, the larger part of what they do being Chianina beef. The local breed of cattle is prized for their exquisite meat, known for the best bistecca fiorentina (a huge Florentine t-bone steak). The Fioroni's also produce San Gimignano's famous saffron, wine, a grassy-green extra virgin olive oil, grains such as farro and wheat, plus all their own vegetables and herbs, chickens, rabbits and pigs.
We are welcomed by the lovely Sarah Fioroni, manager of the family farm, and her cousin Renzo, who is quick to sort us out with a glass of chianti and fresh sausage made that morning, spread onto bread and grilled right on the fireplace. It's a glorious winter day indeed. After our little spuntino we meet the rest of the team: Amico, Sarah's father, farm owner and salumi-maker extraordinaire, wife Rosa, and their friends and relatives who continue to flow through the kitchen throughout the day, chopping, slicing, grinding and offering glasses of wine or little cups of espresso.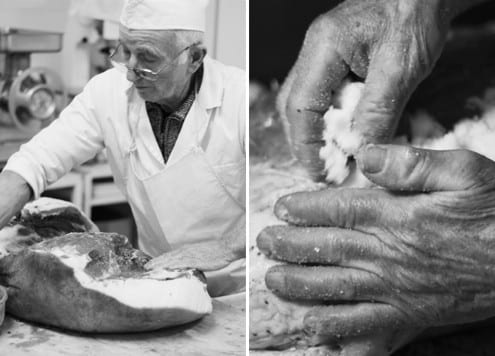 We start off with the salame toscano – pork mince with cubes of fat, seasoned and piped into genuine casings – but the highlight of the day is the finocchiona. This traditional, soft, wide Tuscan salame gets its name from the obligatory use of fennel, or finocchio – the flowers or seeds are used to flavour the meat along with plenty of salt, pepper and garlic macerated in red wine. Both the lean meat and fat of pork cheek or shoulder is minced, seasoned and then worked hard by hand until the mixture becomes 'sticky.'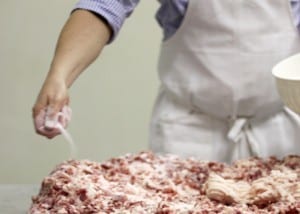 There really is something about getting your hands dirty and squashing the meat between your fingers that is so satisfying. Amico assures us that it is also much tastier when it's done by hand.
This mixture then gets piped into veal casings before being tightly tied, netted and hung to dry. They are then left to mature for six months. 
The beauty of this family ritual is that this is not just any pig, but a pig that has been cared for and raised by the family and whose death is now going to be honoured by the simple fact that not one single scrap of this animal will go to waste.
See Also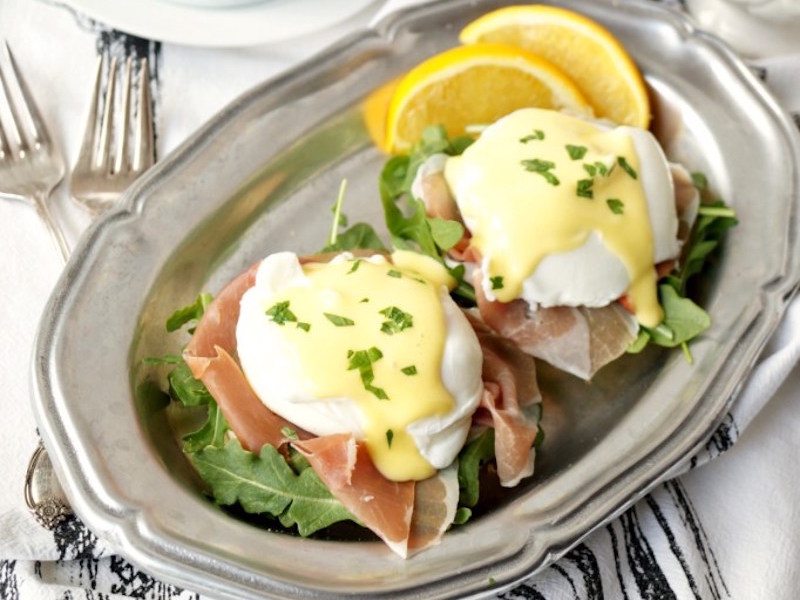 Everything is used: the head, the feet, the bones – scraped of every single gram of meat and fat possible – and the fat – oh the fat! The rare breed cinta senese pig (distinctly marked with a wide white "belt" against black hair, Tuscany's only remaining ancient native pig)  has a layer of fat about four fingers thick. Its meat is darker, redder, succulent and tasty: an absolute treat for pork lovers.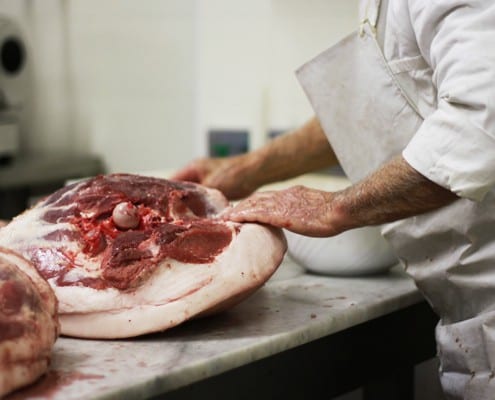 Later, legs of prosciutto are massaged in Chianti Reserve before being carefully packed in salt. If it's cinta senese, the trotters are left on the prosciutto to distinguish it from regular prosciutto. It's the beginning of a long wait until the prosciutto is then hung for 18 months before it's ready to eat.
The day's work is finished off with the best part of the whole activity – a feast. Steaks of cinta senese lined with inches of fat are thrown onto burning coals, pork liver is roasted with bay leaves picked from the hedges outside, fresh sausage is turned into a gorgeous sugo with leek and cream to dress fusilli pasta, and everything is accompanied by the farm's own wine, but it all begins with paper thin slices of last season's finocchiona and prosciutto – a taste of what's to come.
Sarah Fioroni recounts her family's recipes and stories in a seasonal cookbook, A Family Farm in Tuscany: Recipes and Stories from Poggio Alloro, to be launched in the US in March 2012 by Shearer publishing.
Emiko Davies
Emiko Davies is a food writer, photographer and illustrator who Amanda Hesser calls the "Renaissance Woman for the Internet Era". She lived in Florence, Italy, for seven years where she nurtured her love of regional Italian cuisine and now calls Australia's food capital, Melbourne, her home.