A genuinely delicious Italian gnocchi with Montasio Cheese, poppy seeds and speck.
By Kathy Bechtel
Gnocchi is a very traditional food found throughout Italy, and it's a food common to all the regions we visit with Italiaoutdoors Food and Wine. There are so many different and interesting preparations, from the traditional potato, to buckwheat, ricotta, mixed with meats from prosciutto to spleen, cheeses, and all sorts of greens, not to mention squash and bread. It has been a way to put all your leftovers to use for centuries. But you will discover each region has some very distinctive preparations for gnocchi, and here is an easy and different one from Friuli-Venezia Giulia.
Poppy seeds are quite popular in the cuisine of Friuli-Venezia Giulia, but are seen very rarely in regions outside of Northeastern Italy. These seeds are obtained from the opium poppy. but have no narcotic effect. They can be used whole or ground, or pressed to produce poppy seed oil. Poppy seeds are used in many cuisines of Central Europe – Austrian, Czech, Hungarian, German and Slovac. There appearance in the cuisine of Friuli-Venezia Giulia is one more example of the influence of these areas on the foods of this region of Italy.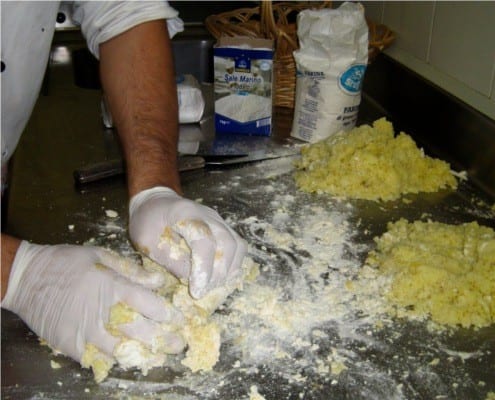 The city of Trieste lies on the Adriatic, and throughout history was a very active trading port, as Austria lavished money and attention on the principal port of the Hapsburg and then Austro-Hungarian empire. Here, spices of all types arrived to be carried north to Austria, Germany and elsewhere in Central Europe. These spices were often transported by cramars, traveling peddlers who lived in the mountains of Carnia in the northernmost section Friuli-Venezia Giulia. Originally settled by the Celts, who brought with them a talent for land management, and began by raising livestock in this region. When winter approached, and grazing was limited, these pig farmers would load up with spices, leave their families behind and made a difficult trek north through the Alps to Austria and Germany to pick up some additional income by selling their wares.
See Also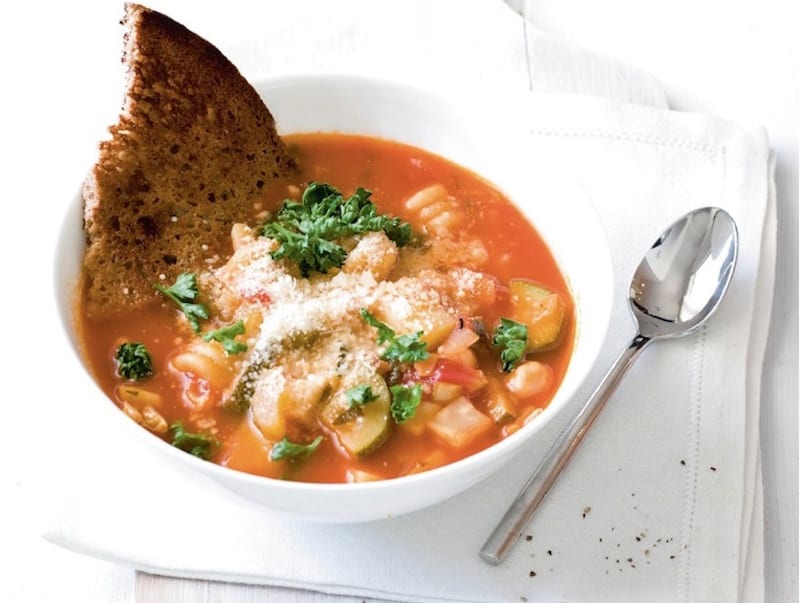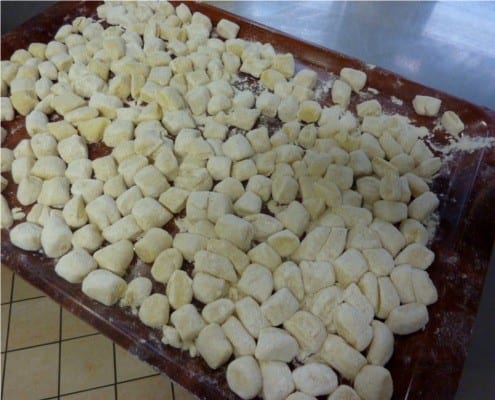 As many of these spices were believed to have medicinal benefits, these cramars became a sort of medicinal healer as well, selling mixtures of spices and dried herbs as remedies. Any of these spices that were not sold ended up being used in the kitchens of this region. You see them in many baked sweets, breads, and salad dressings, just as you do here in the US, but they also appear in pastas and sauces.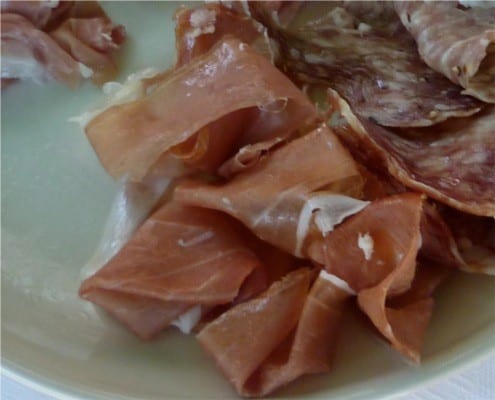 This recipe calls for speck, a cured pork leg produced in Friuli and neighboring Trentino-Alto Adige. Speck is very similar, and often confused with, prosciutto; and prosciutto can be a substitute for speck in this recipe. There are two ways in which speck may differ from prosciutto, but the operative word here is 'may'; there are exceptions to both of these. First of all, speck is smoked and prosciutto usually is not. However, there are prosciutti that are smoked, like the Prosciutto di Sauris from Friuli. Speck is also deboned before curing, where prosciutto made for consumption in Italy is not. Prosciutti produced for export to the US are deboned, in order to pass US import regulations. So if you are purchasing speck here in the US, it will be smoked, where a prosciutto you purchase here is not. But in Italy, the difference will not necessarily be as clear.
Print
Gnocchi con Crema di Montasio e Semi di Papavero e Speck
---
Author:

Kathy Bechtel

Total Time:

1 hour 45 minutes

Yield:

4

-6

1

x
Description
Gnocchi with Montasio Cheese, Poppy Seeds and Speck
---
2

lbs. (0.9 kg) baking potatoes, cleaned

1 cup

(

0.1

kg) all-purpose flour, plus additional for dusting

1 tablespoon

(

1 tablespoon

) kosher salt

1

large egg, beaten

1/3 cup

(

80

ml) light cream

2 cups

(

0.25

kg) grated Montasio cheese
Kosher salt and freshly ground pepper

1 tablespoon

(

1 tablespoon

) poppy seeds

4 ounces

(

0.125

kg) speck or prosciutto, roughly chopped
---
Instructions
Roast the potatoes for 40-50 minutes, or until just done. If they cook too long, they will not rice properly.
Let the potatoes cool for a few minutes. As soon as you can handle them (you can use a kitchen towel to protect your hand from the heat) cut each potato in half and scoop out the flesh. Place it in the ricer and rice into a large bowl or directly onto the counter.
Add the flour and the salt and mix well. Add the egg, and quickly knead everything together into a sticky dough, working as quickly as possible. The secret to tender, light gnocchi is 1) add as little flour as possible and 2) knead as little as possible.
Fill a small pan with water and bring to a boil. You will use this to test the texture of your gnocchi. Take a small piece of dough, about the size of a strawberry, and drop it into the boiling water. It will cook for about a minute, and then should rise to the surface. Let it cook for one more minute, then remove it from the water. If, rather than sink and then rise, it breaks apart, add a bit more flour to the dough and knead again. Once you get a test one that sinks and then rises without blowing apart, you are ready to move on to the next step. You should have a test gnocchi that is cooked through, but still soft and light.
Dust the counter with flour. Divide the dough into between 4 and 5 equally sized pieces. Take one of the pieces and place it on the floured countertop. Using the palms of your hands, roll the piece out into a 1/2 inch thick log, which will be about 18 inches long. Cut the log into 1-inch lengths, and place the individual gnocchi onto a sheet pan that has been dusted with flour. Repeat with the remaining pieces of dough.
Heat the cream over medium heat in a large saute pan to just a simmer. Add the grated cheese and stir gently while everything melts. Turn off the heat.
Fill a large pot with water, bring to a boil and season with salt. Add the gnocchi to the boiling water in small batches. Once they have risen to the top, allow them to cook for one more minute, then scoop them out with a slotted spoon and add to the saute pan with the cheese.
When all the gnocchi has been cooked, add the poppy seeds and speck. Turn on the heat to medium, and stir to heat through. Serve immediately.
Prep Time:

1 hour 30 mins

Cook Time:

15 mins
Kathy Bechtel
Kathy Bechtel's obsession with food and cooking began as a teenager. After years following a traditional career path as a telecommunications engineer, she left to attend culinary school and wine training, and is now combining her passions for food and wine, the outdoors, and travel as owner and Culinary Tour Director of Italiaoutdoors. In this role, Kathy leads small bicycle, skiing and walking tours that explore the authentic regional cuisines, local products and undiscovered wines of Northeastern Italy.