What better dessert to celebrate spring that a gluten free tiramisu with Ladyfingers (sponge cookies that in Italian are called "Savoiardi"), a delicious dairy free "mascarpone" cream and a hint of coffee that creates the most amazing contrast of flavors?
Not always does 'indulgent' translate to heavy, unhealthy foods. By combining raw nuts, vanilla beans, fragrant orange zest and toothsome dates, you won't miss any of the white sugar, mascarpone cheese nor raw yolks which load the traditional tiramisú with tons of unhealthy fats and triglycerides.
Go ahead and try this recipe: I tested it out on my family and – I can assure you – it's 'Italian proof'!
Soaked nuts, once blended and creamed, create a buttery consistency that's 10 times better then any mascarpone cream! And when cream and coffee soak into the delicious gluten free ladyfingers made by Schar, every bite of this Tiramisu will make you feel in heaven!!
When I spotted my favorite Italian gluten free brand, Schar, in a grocery store in Los Angeles, I couldn't be any happier!!
"Yay!! They finally got here!!", I giggled. Considering that the main factory is very close to my house in the north of Italy, they went a long way!!
I immediately stocked up with ladyfingers (tiramisu was already in the air), breakfast cookies and even a loaf of my favorite gluten and dairy free bread. And now that Schar products are finally in the US you guys need to try them too and see what I mean what I tell Italians rock when it comes to gluten free food!!
In Italy, ladyfingers (or "savoiardi") are the official cookies for tiramisu, so much that, even in a country when 90% of the people cook everything from scratch, when it comes to tiramisu, the cookies are always store bought while the cream is home made.
(For a completely home-made version of a gluten and dairy free Tiramisu check out my first cookbook "Healthy Italian Desserts Made Simple")
See Also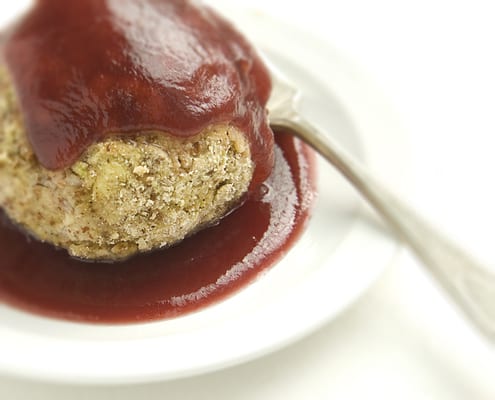 And I can assure, it won't be easy for you to get your hands on a family recipe for mascarpone cream. People are extremely jealous of their cooking secrets, even more so when tiramisu is involved.
Well, with this post I get you covered with both: the most amazing gluten free ladyfingers and a delicious faux mascarpone cream that tastes super indulgent but it's much healthier than the original!!
Print
Gluten Free Tiramisu With Ladyfingers
Author:

Ambra Torelli

Yield:

8

1

x
Category:

Dessert

Cuisine:

Gluten free, Italian
For the Cookie Layer:

2

packs of Schar Gluten Free Ladyfingers
For the Dairy Free "Mascarpone" Cream:

50

gr Raw Almonds (soaked)

50

gr Raw Cashew Nuts (soaked)

400

gr Organic Tofu

1/2

stick Vanilla
Zest of

1/2

an Orange

120

ml Coconut Milk

4

Medjool Dates
Colorings: 1/4 tsp Saffron or Turmeric
For the Coffee Infusion:

1

shot of Espresso (OR

2 tbsp

Soluble Dandelion Coffee)

100

ml lukewarm Water

50

ml lukewarm Coconut Milk

1 tbsp

raw Cacao to decorate
Instructions
To prepare the the cream, simply blend all the ingredients in a high speed blender until you get a perfectly smooth and firm consistency. If you use silken tofu (instead of firm) you'll need a little less milk.
Prepare the coffee infusion by warming up water and plant based milk, and combining them in a soup plate with the shot of espresso or the soluble dandelion coffee. Mix well.
Cover a cake pan (or even in a circular glass container) with Seran wrap. The one I used has a 6″ diameter and a 3″ high border.
Quickly dip the ladyfingers on both sides in the coffee mixture. Make sure they are not too soggy nor too dry: the coffee has to infuse the whole cake but not to make it become mushy. Place the coffee dipped ladyfingers on the bottom of the pan (cut the edges of the ones that don't fit), and layer them with cream.
Infuse with coffee another layer of ladyfingers and repeat this operation until you reach the top of your pan. You should have about 1/2 of the cream and the cookies left.
Refrigerate your tiramisu for about 4 hours, flip it in a serving platter and gently peel off the Seran wrap.
Spread the remaining cream on top and all around your tiramisu and stick the remaining ladyfingers to it, cutting one of the edges so that their height doesn't exceed the heigh of the tiramisu cake.
Sift some raw cacao on top, refrigerate for a couple more hours and you are ready to serve!
Isn't this recipe perfect for Easter? Let me know when you decide to give it a try and if you do any modifications. I always love to learn from you!!
As always, you find the pinnable infographic at the bottom of the post, so that you can easily save it in your boards!!
And if you want to check out my other tiramisu recipe and lots of other healthy Italian desserts all free from gluten and dairy, make sure you take a look at my first Cookbook!
Ambra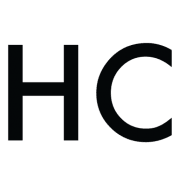 Ambra Torelli
Born and raised in Italy, Ambra is a healthy recipe developer, food and travel writer with a passion for healthy living and wellness. She is the founder of 'Little Bites of Beauty" and the author of the cookbooks "Healthy Italian Desserts Made Simple" and "The AIP Italian Cookbook". She shares her daily food & travel adventures on her Instagram @LittleBitesofBeauty