Your favorite Thanksgiving flavors are even better the day after when you can load them all onto a sandwich that works just as well with regular bread if you're not gluten-intolerent.
By Debra Smith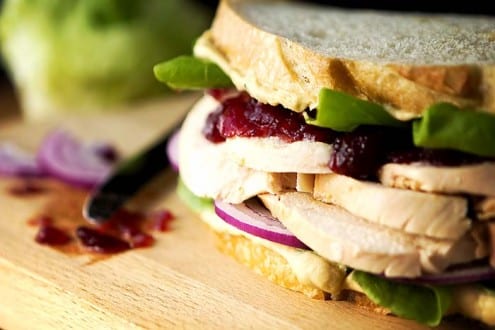 Gluten-Free Thanksgiving Leftover Sandwich
Your favorite Thanksgiving flavors are even better the day after when you can load them all onto a sandwich that works just as well with regular bread if you're not gluten-intolerent.
Ingredients
Any hearty gluten-free bread
Rosemary hummus
Bib or Boston lettuce
Thinly sliced onion
Leftover turkey sliced ¼ inch think
Cranberry sauce
Salt/pepper to taste
Instructions
Spread both sliced of bread with hummus.
Top one slice with remainder of ingredients and top with the other slice, hummus side down.
Enjoy.