PARTNER POST: Discover new ways to incorporate seasonal teas into your holiday cooking and desserts with Celestial Seasonings.
With the soft, rich texture of a brownie, these gluten free and vegan chocolate muffins are the perfect holiday morning treat, infused with a peppermint green tea.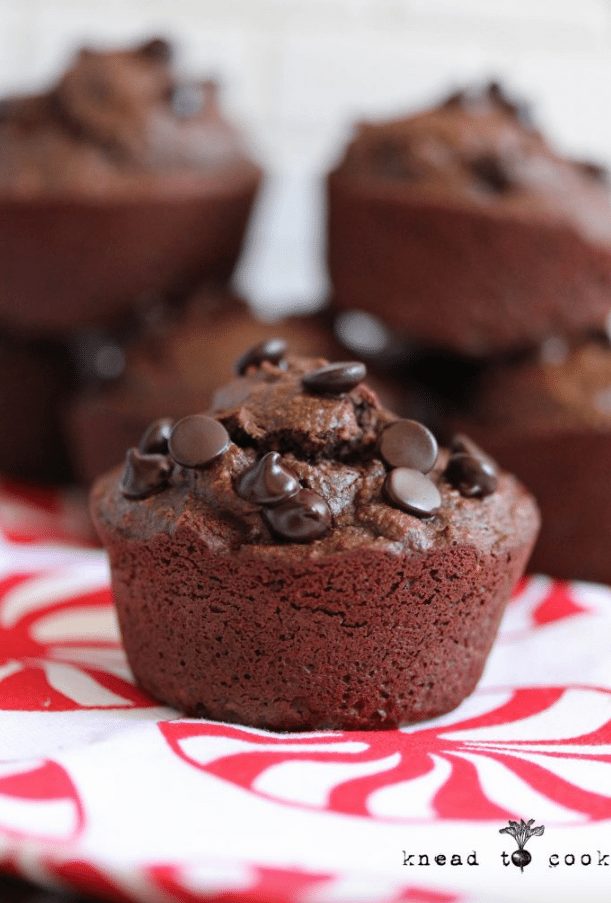 As December approaches, we transition from all things pumpkin spice into the crisp and refreshing flavor of peppermint. It's rather coincidental how it aligns with the seasonal temperatures.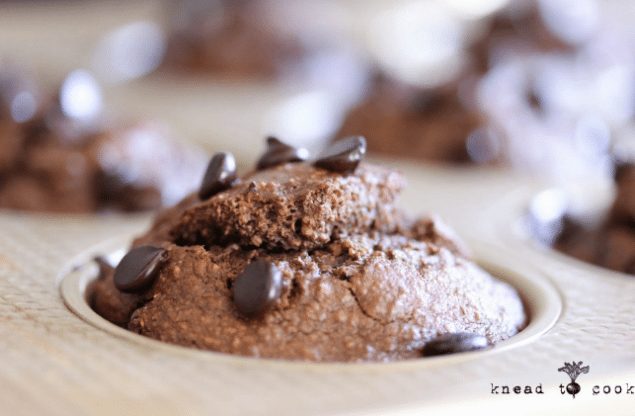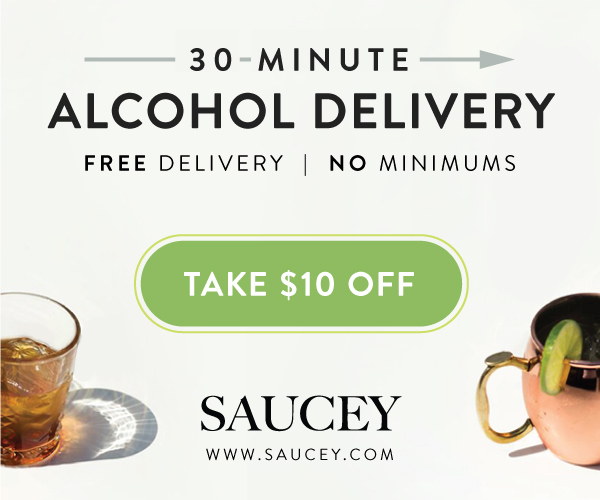 I wanted to take a different, albeit, healthier spin to a minty treat that would be perfect during the holiday season especially for snacking or your holiday breakfast, brunch menu or a gift-giving idea. Let's face it, cookies will be everywhere so why not take a different & healthier approach. These muffins have a secret special ingredient – Peppermint Green Tea from Celestial Tea. Green tea has been known to improve blood flow and lower cholesterol. Studies found green tea helped prevent a range of heart-related issues, from high blood pressure to congestive heart failure as well as many other health benefits. Healthy and heart happy makes this little treat even better.
Through much recipe testing, I've found that adding the tea to warm coconut oil also makes this unique combination more flavorful and it yields a muffin that rivals a moist brownie in texture and flavor. Plus these muffins are grain and gluten free as well as vegan. Freeze nicely and are perfect prep ahead for the holidays.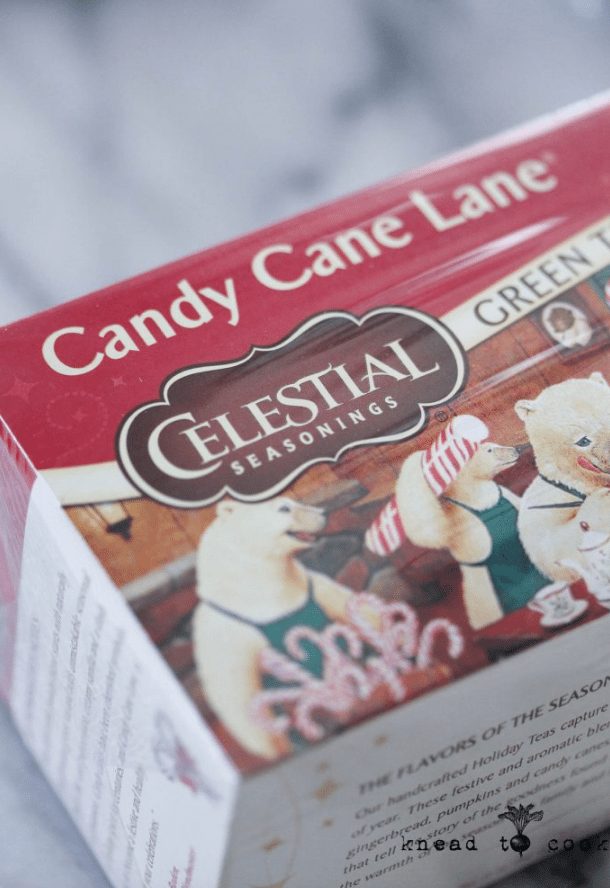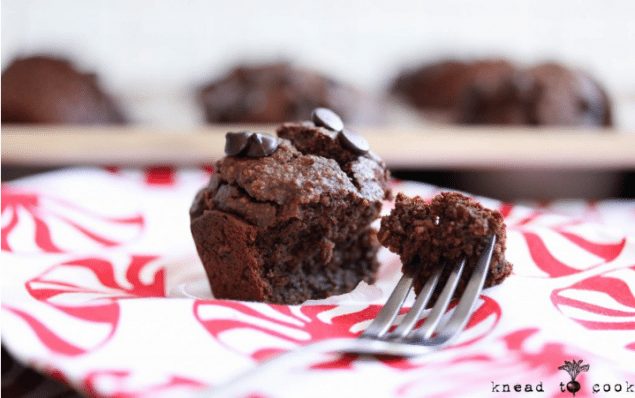 Want to try another fun recipe for the season? Check out this Candy Cane Tea Chocolate Bark! Recipe here.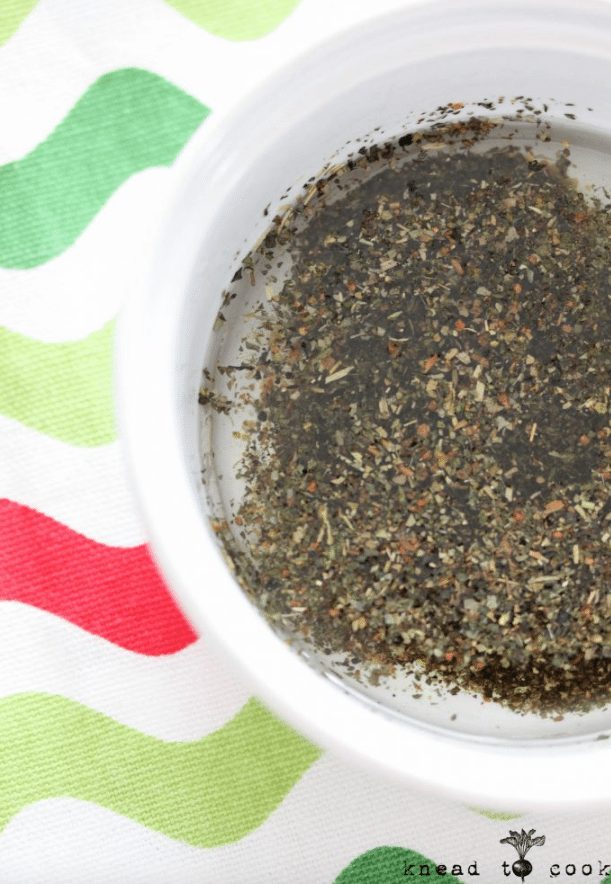 Gluten Free Peppermint Green Tea Chocolate Muffins
With the soft, rich texture of a brownie, these gluten free and vegan chocolate muffins are the perfect holiday morning treat, infused with a peppermint green tea.
Ingredients
2-3 medium ripe bananas
¼ cup melted coconut oil
2 Celestial Peppermint Lane tea (removed from tea bags)
¼ cup coconut sugar
¼ cup pure maple syrup
1 chia/flax or flax meal egg (1 tablespoon of flax and or flax/chia mixed with 3 tablespoons of water & let to sit for 3 mins)
1 teaspoon pure peppermint extract
1.25 cups oat flour (you can make your own by blending in a food processor down to flour)
¾ cup almond meal
½ cup unsweetened cacao powder
1 teaspoon baking powder
½ teaspoon baking soda
½ teaspoon salt
⅓ cup of vegan, dark chocolate chips
Instructions
Preheat the oven to 350F. Spray your muffin pan with coconut oil and set that aside. On the stove, warm your coconut oil and add your loose tea (make sure you remove it from the sachets). Don't boil, just warm and allow the tea to steep in the oil for 3 minutes or so. Remove from the heat and allow to cool a bit.
Please note: DO NOT strain the tea leaves.
You can also microwave your coconut oil and let the tea steep in it on the counter for 3 minutes.
In the meantime, add the peeled bananas, syrup, sugar, flax egg, extract, oat flour, almond meal, cacao, powder, soda and salt. Pulse 3-4 times. Then add your coconut oil/tea into the mixture and blend until completely incorporated. Scoop out and fill your muffin tins ¾ of the way filled. Top with chocolate chips if you prefer. Bake for 25 minutes. Remove and let cool completely before serving. If freezing, let cool for at least 1-2 hours and then place in a large ziploc or airtight container for 3 months.
Bake and let the minty aroma fill your kitchen.