The Red Lion offers locally-sourced classic fare and proves to be completely accommodating of dietary restrictions.
By Sarah Platanitis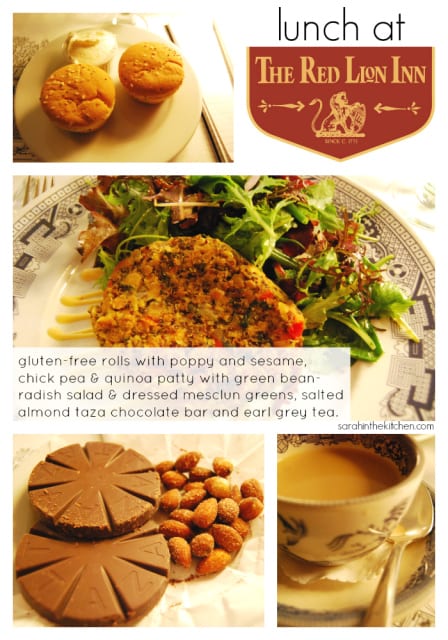 I was very excited when Stephanie Gravalese-Wood, long-time foodie friend and marketing and communications manager at the Red Lion Inn, invited me to lunch. I had never eaten at the storied Stockbridge place, known for its quintessential New England cuisine and staging Christmas photo shoots for Japanese magazines in the middle of July.
But I was worried. This was the place of pewter chargers, Hitchcock furniture and delicious things full of gluten. Sure, the executive chef Brian Alberg has made ten dinners at the James Beard House and has been featured in Boston Globe, New York Times, Gastronomica, Saveur and Good Morning America…but has he ever made a meal for me?
"We pride ourselves on having options, no matter what a person's sensitivity is. Everyone should be able to experience really good food, whatever the modifications needed," said Stephanie.
There are real options, too, not just ones relegated to one corner of the menu or marked with a sad little dot among a sea of scrumptious non-prospects. The servers help gluten-free, vegetarian and vegan diners navigate the menu. They are all allergy-awareness trained, can break down dishes and even give suggestions as to the best pairs from over 400 selections of wine.
As usual, I did my best test our server and I must say that she was unflappable. I settled on the chick pea and quinoa patty with green bean-radish salad and dressed mesclun greens, a popular dish that Stephanie ordered, too.
While we waited, we nibbled on gluten-free rolls and drank Harney & Sons Earl Grey tea while talking about the Inn's food philosophy. I knew of the Inn only as one with classic options in a beautiful setting tied to a farm to table values with local, seasonal ingredients. I didn't know that Alberg took the idea a step further as the president of Berkshire Grown, a regional association that champions the flourishing local food movement.
"We want to source as locally as possible. We've been doing this and we'll still be doing in twenty years. It's definitely not a fad," she said.
Working together with over 90 farms in the Berkshire-Hudson region, these partnerships mean real economic development. Even before the growing season starts, Alberg is meeting with farmers and collaborating. Farmers visit the kitchen as frequently as its regular staff and names of places are often worked into selection titles.
I learned that staples like clam chowder and comfort food standards of pot pie, pot roast and turkey dinner have been celebrated along with the Inn's famed lodging for over 200 years. They proudly have their own spot on the menu, as the Widow Bingham's Favorites, and minister to the core group of customers, a solid foundation of seasonal and generational guests during summer or Tanglewood season.
There's a younger crowd, though, that enjoys the dishes that are riffs off these classic American favorites…ones that feature the late summer harvests in quiche, Eggs Benedict and penne with roasted vegetables. Berkshire greens Caesar salad with white anchovies and mouthwatering burgers with local Grafton Cheddar and Bayley Hazen Bleu cheeses can be enjoyed with Big Elm Brewery's Red Lion Ale or Johnny Mash hard cider in the Lion's Den Pub, the newest addition that opened in 1934. It's said to be the first bar in the county to have received a liquor license after prohibition.
"Our menus have been constructed so that people with different sensibilities can enjoy great, local and historical cuisine. There's a special experience when you come to eat a place like the Red Lion Inn and no one should be limited because of their dietary restrictions," said Gravelese-Wood.
We happily dug in when our dishes arrived. The mark of a good meal is when no one talks but we couldn't help pointing out what we liked best. "It's like eating a whole plate of the best part of Thanksgiving, the stuffing!" The chick pea and quinoa patty topped with a creamy, spicy sauce had a great texture and color with its carrots and sunflower seeds. It rested on a bed of greens, cucumber, red onions and green beans with refreshing, lemony dressing. "SO flavorful!"
The gluten-free rolls were light. Steph described them as "exactly what I needed" but I was partial to the whipped butter. We finished our lunchtime with a plate of Taza salted almond chocolate. Next time, I think we'll pick a darker chocolate.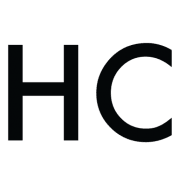 Sarah Platanitis
Sarah grew up a "restaurant kid" and spent most of her childhood pretending to be Julia Child. Her blog (sarahinthekitchen.com) is a place for kitchen musings and her food writing, photography and illustrations.