These gluten free scones are easy to whip up and glaze with a simply delicious ginger icing.
I can't tell you how rewarded I felt when I baked these Gluten Free Ginger Scones. I mean it. Usually, when made with gluten free flours, scones hardly come out with that perfectly soft but thick consistency of the regular ones.
I knew that ahead of time, but still I was hoping to create something awesome that could recreate the impression of enjoying the amazing scones I just saw in the morning at TruBru, one of my favorite coffee shops here in Orange County
I adapted a scones recipe I used to use back in the days when gluten wasn't an issue, and as I started seeing them rise like crazy through the oven window I began to cross my fingers.
I started preparing a ginger glaze while they finished baking. The entire kitchen was inebriated with their delicious smell….
I finally took them out and glazed them. And just by seeing how good they looked, I could barely control myself from digging my teeth into one of my gluten free ginger scones before taking photos!
…After a bit of staging and a few (or should I better say "many"?) shots, it was finally time to test them!
The crispy ginger glaze on top is just the perfect preamble to an amazing flavor experience. The kick of this Asian spicy root merges flawlessly with the sweetness of the raisins… but what really gets you is the texture. Simply perfect. Like you didn't even know they were gluten free.
Try it out these scones asap! They are the best thing ever!
Print
Author:

Ambra Torelli

Yield:

4

1

x
Cuisine:

Italian
For the Scones

375

gr gluten-free flour (I used "Namaste foods for Everyone")

1

pinch of salt

80

gr Erythritol

2 tsp

Xanthan gum or Sweet Potato Starch

1 tbsp

Ground Ginger

¼ tsp

Cinnamon

1 tbsp

Vanilla Extract

100

gr Raisins
Stevia (to taste)

2 tsp

Baking Powder

35

gr Coconut Oil

2

free range Eggs

250

ml Coconut Milk

2 tbsp

Ginger Liquor (I used "Fruitlab Organic Ginger Liqueur" replaceable with any other fruit liquor)
For the Ginger Glaze:

1 tbsp

Erythritol

1 tbsp

Ginger Liquor (or Ginger Juice)

¼ tsp

Ginger Powder
Instructions
Preheat the oven to 350 F°.
Sift the flour, salt, erythritol,gum (or sweet potato starch) and baking powder into a medium bowl.
Add in the raisins, spices, stevia, melted coconut oil, lightly beaten eggs, coconut milk and liquor until you have a soft sticky ball of dough.
Cover a baking pan with parchment paper, place your gluten free scone dough on top and shape it with your hands giving it a circular shape.
Pat the dough to 3 cm thickness then cut into slices using a big knife.
Separate the scones from each other so when they rise they won't stick and sprinkle some more erythritol on top.
Bake for about 15 to 20 minutes (depending on your oven) or until browned.
To prepare the ginger glaze, heat up a small pan and pour in the erythritol until it starts to melt, add in the ginger liquor and ground ginger and keep on mixing until it starts bubbling and gets foamy.
Take the pan off the stove, let the bubbles go down and when it's back to its liquid state quickly pour it over the scones before it solidifies.
Let your gluten free ginger scones cool down and enjoy!!
Now that you've tried my Gluten Free Ginger Scones,I would love to hear from you.
How did they come out? Do you have any tips on replacements? How could this recipe be better?
Please let me know in a comment below and I will catch you on the next post!!
Love,
Ambra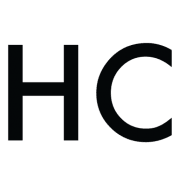 Ambra Torelli
Born and raised in Italy, Ambra is a healthy recipe developer, food and travel writer with a passion for healthy living and wellness. She is the founder of 'Little Bites of Beauty" and the author of the cookbooks "Healthy Italian Desserts Made Simple" and "The AIP Italian Cookbook". She shares her daily food & travel adventures on her Instagram @LittleBitesofBeauty