Gluten Free Double Chocolate Layer Cake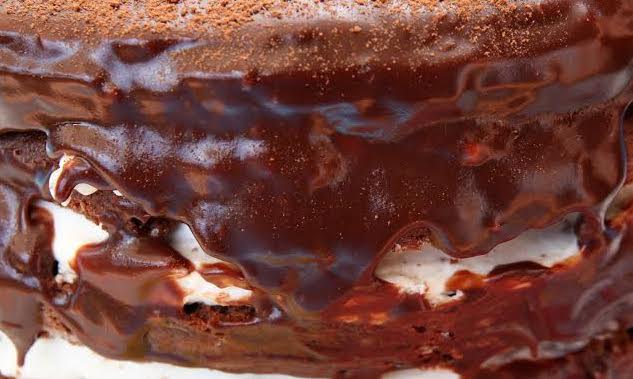 A sumptuous cake for a special occasion, especially if you choose to spike it with marsala wine.
By Veronica Lavenia
Photo by G. Giustolisi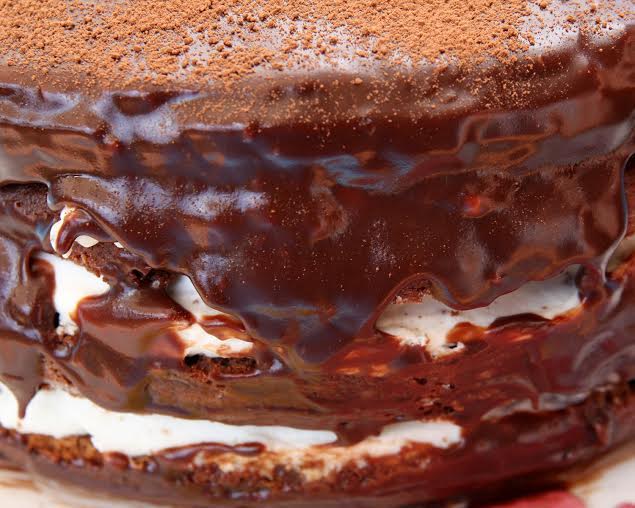 A sumptuous cake for a special occasion, also suitable for those who suffer from gluten intolerance. Natural ingredients such as olive oil, rice milk, and gluten-free flour makes the dough very soft and tasty. If the cake is served to adults, you can add, to each layer of sponge cake, a tablespoon of "Marsala", dessert wine or other wine dessert.

Gluten Free Double Chocolate Layer Cake
A sumptuous cake for a special occasion, especially if you choose to spike it with marsala wine.
Recipe Type:
Baking, Dessert
Ingredients
60 ml (2 fl oz, ¼ cup) extra virgin olive oil (or 80 ml- 9/5 cup organic cold-pressed sunflower
250 g (9 oz) dark brown sugar
4 organic eggs
200 g (7 oz) corn flour (corn meal)
200 g (7 oz) brown rice flour
2 teaspoons organic baking powder
pinch of salt
180 ml (125 ml (4 fl oz, ½ cup) rice milk at room temperature
1 teaspoon of cinnamon
150 g (5 ½ oz) melted dark chocolate 70%
150 g (5 ½ oz) melted dark chocolate 60%
Cocoa powder to taste (optional)
For the filling
500 ml (17 fl oz/2 cups) crème fraîche
For the icing
60 g (2 oz) high quality butter
125 ml (4fl oz/½cup) crème fraîche
300 g (10½ oz) dark chocolate 70%
Instructions
Mix olive oil with brown sugar. Add eggs, one at a time, and beat.
Add the flours, organic baking powder, salt, milk, cinnamon, and two types of chocolate, previously melted.
Pour the dough into two greased and floured molds.
Bake at 180°C (350°F/gas 4) for 30-35 minutes.
Once baked and cooled, cut cakes in half and stuffed each layer with whipped crème fraîche.
For icing: melt butter with cream without boiling, then turn off heat and add dark chocolate.
Obtained a smooth, shiny and creamy ganache, let cool for a few minutes and spread on cake.
Garnish with cocoa powder.
Veronica Lavenia
Veronica is a born and raised Italian. She inherited her love for travel, passion for cooking and natural, sustainable, healthy slow food from her parents. Her works have appeared in 'Vegetarian Living', 'Veggie Magazine', 'Lifestyle food', 'Australian Good Food & Travel Guide', 'Chickpea' and 'Free from Heaven', among others. She is the author of "Panini: the simple tastes of Italian style bread"; 'The Rustic Italian bakery", "The Vegetarian Italian Kitchen" and "A Modern Italian table", published by New Holland Publishers Australia.