Fill these gluten-free crepes with your favorite sweet or savory filling and easily roll them up. These gluten-free crepes taste no different with the substitution of rice flour, the key is making sure they spread paper thin.
By Zerrin Gunaydin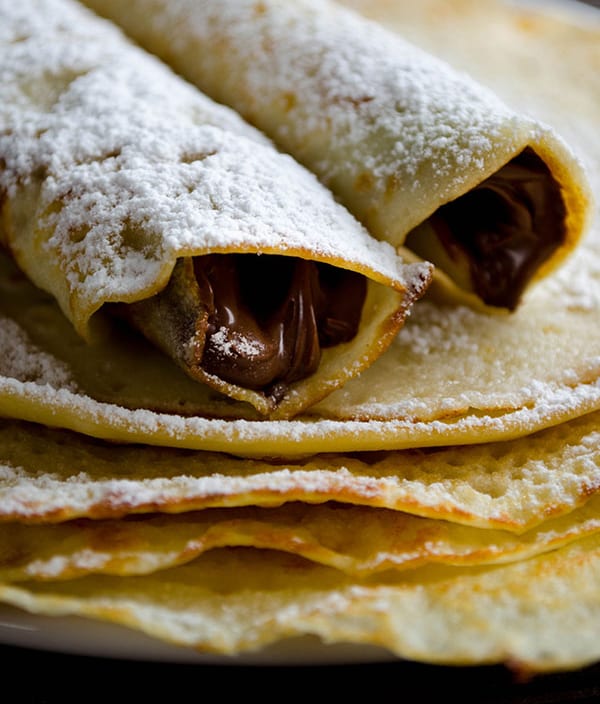 Crepes are one of those foods that turn regular a breakfast into a festive one. Stuffed gluten-free crepes not only make an amazing breakfast, but they also make a delectable dessert. Sift powdered sugar on top to make them even more appealing. You can easily make these to satisfy your sweet tooth when you don't have time to prepare an extensive chocolate cake. Fill with a feta and parsley mixture or be sweet and fill with Nutella.

Gluten-Free Crepes
Ingredients
2 eggs
2 cups rice flour
2 cups milk
¼ cup olive oil (½ tbsp for each crepe)
Instructions
Mix all the ingredients except oil with a fork until smooth.
Heat a non stick pan and pour ½ tbsp oil in it.
When the oil is hot pour a ladle of batter on the same point in the pan and roll the panfrom side to side to give the batter a round shape.
Cook it for 1 or 2 minutes. Just check the bottom with a wooden spatula when it releases and flip when it has the nice color you want.
Flip it up and cook the other side for 1 or 2 minutes and transfer it on a plate.
Repeat the same steps until you finish all the batter pouring ½ tbsp olive oil in the pan each time.
Serve these right after you make with various fillings aside.
Zerrin Gunaydin
Zerrin Gunaydin is a food blogger living in Turkey. She loves to share recipes mainly from Turkish cuisine on her blog Give Recipe. Zerrin is trying to inform people around the world about Turkish cuisine, which has a very large repertoire with its various kind of dishes.