A wonderful and savory gluten free chocolate cake made with beets.
By Julia Mueller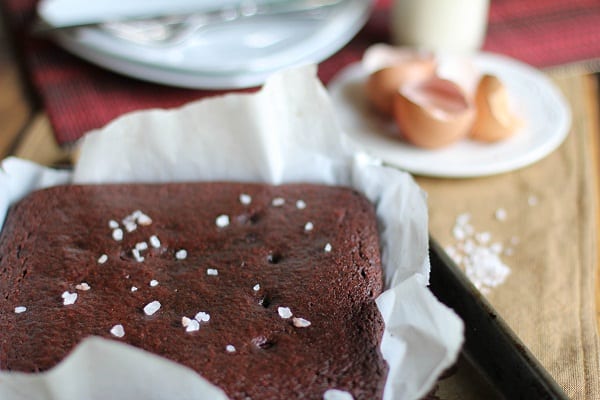 Ever since I came across the sisters at Natural Sweet Recipes, I have been dying to try all of their naturally sweetened treats. They use all sorts of alternatives to cane sugar in their fun and very approachable recipes, such as agave, date sugar, powdered honey, maple syrup, etc. I was immediately drawn to their use of coconut sugar, so when I finally brought a bag home from my local natural food store, I let my obsessive personality loose and went a little coconut sugar crazy.
And it all started with this beet cake.  Here's what I learned about coconut sugar: It is rich in minerals and B Vitamins. B VITAMINS AND MINERSALS! IN YOUR SUGAR! This sugar has been used in South East Asia for thousands of years. Thousands, and I'm just now learning about it! That's a big one up if I ever saw one! It can be used as a 1:1 ratio to replace cane sugar; it is coarse, has a brown tint and a lovely nutty, slightly salty (some say caramel) flavor.
See Also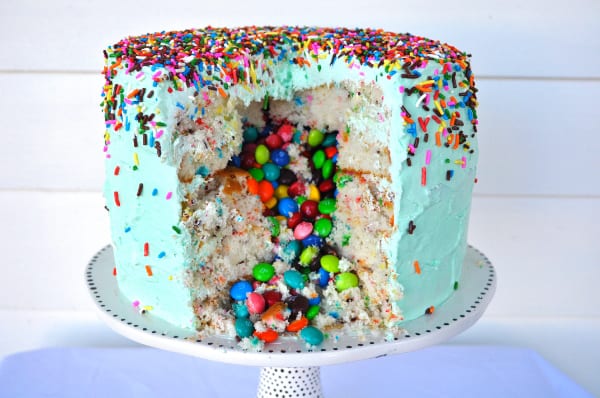 The other attractive characteristics of the Chocolate Beet Cake is the health benefits of the beets (folate, Vitamin C, B Vitamins, etc) the raw cacao powder (antioxidants galore, sing it!), and almond flour (protein!). The texture is soft and dense, the way a deep and rich cake should be.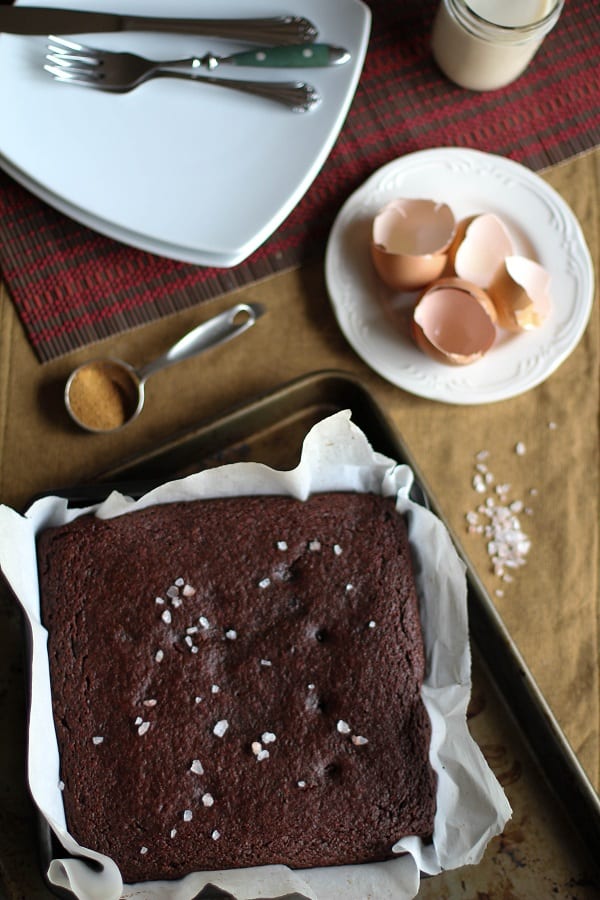 Print
Gluten Free Chocolate Cake with Beets
A wonderful and savory gluten free chocolate cake made with beats.
Author:

Julia Mueller

Prep Time:

30 mins

Cook Time:

32 mins

Total Time:

1 hour 2 minutes

Yield:

6

-8

1

x
1

–

1/2

cups almond meal

½ cup

brown rice flour

1 teaspoon

baking soda

½ teaspoon

baking powder

1

–

1/2

teaspoons sea salt

1

–

1/2

cups coconut sugar

2/3 cup

cacao powder

¼ cup

dark chocolate chips, optional

2

medium sized red beets

3

eggs

½ cup

almond milk

1/3 cup

grapeseed oil
Coarse sea salt for garnish (optional)
Instructions
Bring a full pot of water to a boil and add the beets (peel on). Boil for about 25 – 30 minutes until beets are soft when poked with a fork.
Drain the water and allow beets to cool. Chop the beets into eighths and add the beets to a blender along with the almond milk. Blend until smooth and set aside to cool.
Preheat oven to 350 degrees.
In a large mixing bowl, combine the almond flour, brown rice flour, baking soda, baking powder, salt, cacao powder and coconut sugar. Whisk to incorporate all dry ingredients together.
In a separate mixing bowl, whisk the eggs, grapeseed oil and vanilla extract together.
Add the pureed beets (once the puree is cool enough to not cook the eggs) to the egg mixture and mix to combine. Pour the wet beet mixture into the mixing bowl with all of the dry ingredients and stir until combined.
Line a 9" round cake pan (or 8" square pan) with parchment paper.
Pour the cake batter into the prepared cake pan and bake for 30 to 35 minutes or until the cake tests clean when poked in the center with a toothpick. 32 minutes was the magic number for me.
Allow cake to cool then lift up on the parchment paper to set it on a cutting board.
Garnish with very coarse sea salt (optional).
Serve generous size portions of this delicious cake! Bonus points: Add homemade whipped cream on top.
Julia Mueller
As a fitness and nutrition enthusiast, Julia writes a food blog called The Roasted Root, where she share recipes that are mostly vegetable and meat based along with stories of her travels and day-to-day activities. Julia loves enjoying fresh home cooked meals with her friends and family, and the process of developing recipes, photographing, and sharing them.