Gluten-Free Basil Tea Cookies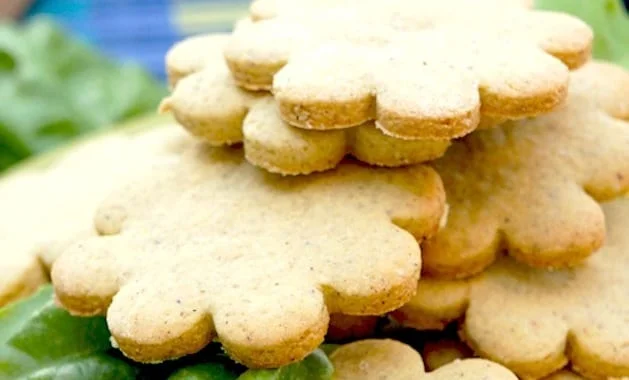 Light, buttery cookies with a hint of basil. These gluten-free delights are perfect with tea or a simple pairing with strawberry sorbet.
By Ariel Rebel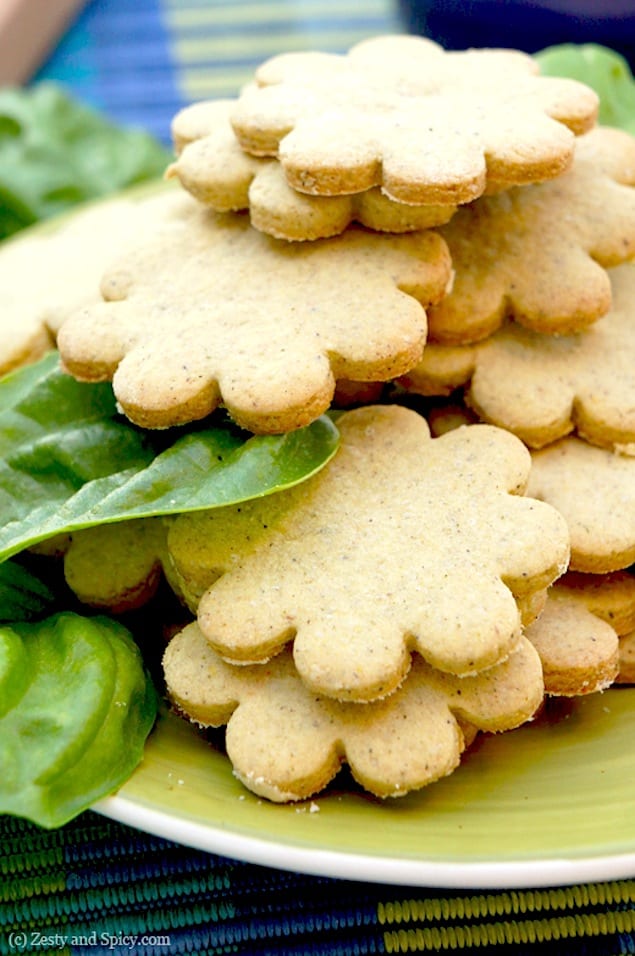 Just the perfect butter cookie texture with the delicious aroma and flavor of the basil. For everybody who had an over flow of fresh basil last summer and made my recipe for BASIL SUGAR, this is the recipe I told you so much about.

Gluten-Free Basil Tea Cookies
Light, buttery cookies with a hint of basil. These gluten-free delights are perfect with tea or a simple pairing with strawberry sorbet.
Ingredients
½ cup of soft butter
⅓ cup of basil sugar
2 eggs
⅓ cup of buckwheat flour
1 cup of yellow corn flour
⅔ cup of tapioca starch
⅓ cup of cane sugar
Instructions
Pre-heat your oven at 350F, line a silpat or a parchment paper on a baking sheet. Reserve
In a mixing bowl, whisk together the soft butter with the basil sugar till you get a soft creamy paste. Whisk the eggs inside. Reserve.
In another mixing bowl, mix together all the flours before adding them slowly to your butter and sugar mixture. Once you have a soft and silky textured cookie dough, add the last ⅓ cup of cane sugar before giving it a last good mix and form a ball.
Roll the dough flat, use a cookie cutter to cut out cute shapes, transfer them on your baking sheet and bake your cookies for 10 minutes
Ariel Rebel
Canadian food blogger, model and web designer Ariel Rebel was born in Montreal in 1985. Her love for food started at a young age by looking at her grand mother cooking pie after pie while she was trying to steal some uncooked dough from the counter. Ariel inspiration for recipes comes from her French Canadian roots mix with all her traveling memories and the countless hours she spent running around Montreal to taste all the different culinary cultures. Her passion for cooking big dinners for her friends and family never ceases to increase every year and that's what motivate her to keep learning new skills while experimenting in her kitchen at much as she can. On her blog (ZestyandSpicy.com) Ariel shares with the world her passion for flavorful and healthy recipes while blogging small pieces of her life as a model and a web entrepreneur.