This recipe adds a healthy twist to an Italian staple, by using gluten-free oats instead of breadcrumbs. The result is just as flavorful as the original.
Finding a creative gluten-free solution to my old baked meatball recipe hasn't exactly brought me to my knees, but it did light a fire under me to create something that doesn't use gluten-free breadcrumbs and yet doesn't feel like you're cutting into the culinary equivalent of a lacrosse ball.
My jumping off point was to omit the crumbs all together, like The Meatball Shop does with their gluten-free chicken ball. But the result was too dense for my liking. The fix came to me by way of my friend Sophie, who told me years ago that she liked to make her meatloaf healthier by using oats instead of breadcrumbs. At the time, I couldn't fathom such a dense grain melting away like dried breadcrumbs do. But my frequent gluten-free baking failures have made me a lot more risqué over the years, so I decided to give it a shot.
The gluten-free oats definitely created a lighter ball, but there was still something a little texturally off. Eventually I found the winning combination by pulsing the oats a few times in a food processor so that they were coarsely ground—not as fine as flour or dried breadcrumbs, but a nice happy medium.
See Also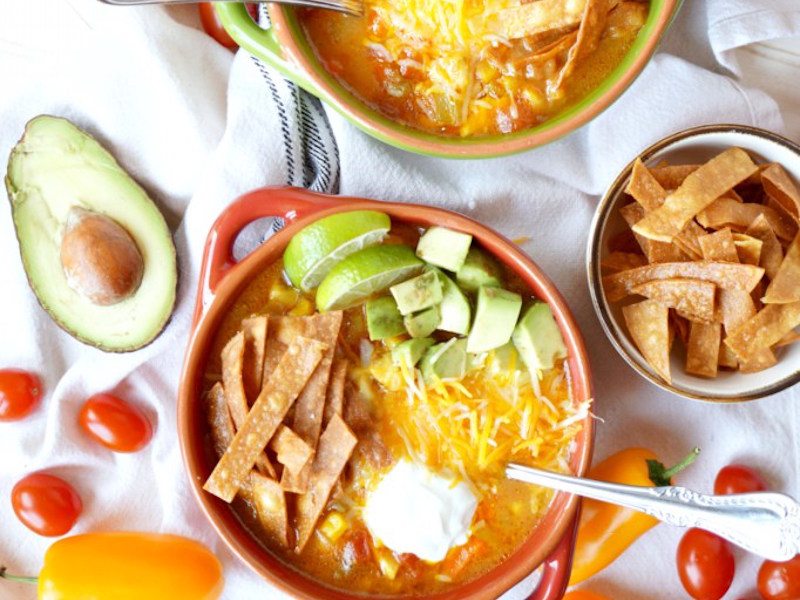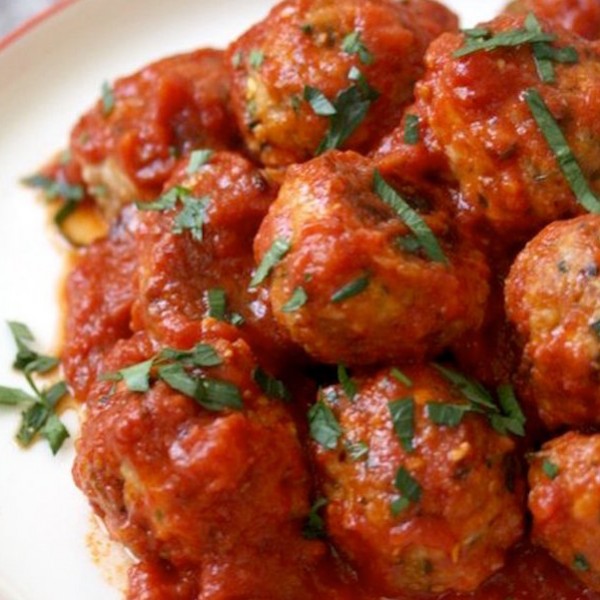 Phoebe Lapine
Ingredients
1 1/4

pound

ground dark meat chicken or turkey

1

extra large egg

beaten

2

tablespoons

tomato paste

2

tablespoons

extra virgin olive oil

¼

cup

finely chopped parsley

2

garlic cloves

minced

1

large shallot

minced

1

teaspoon

sea salt

½

teaspoon

smoked paprika

½

teaspoon

red chili flakes

1/3

cup

grated aged parmesan cheese

½

cup

gluten-free oats

2

cups

tomato sauce

preferably homemade
Instructions
Preheat the oven to 400 degrees F.

In a large bowl, combine the ground chicken or turkey, egg, tomato paste, olive oil, parsley, garlic, shallot, salt, paprika, chili flakes, and Parmesan.

In a small food processor, pulse the oats until coarsely ground. Add to the bowl. With clean hands, mix the chicken with the other ingredients until loosely combined. You don't want to overly break up the meat. Form the chicken into 2-inch balls (an ice cream scoop works well for portioning) and roll in your hands until round and smooth. Arrange the balls on a parchment-lined baking sheet and bake in the oven until cooked through and beginning to brown on the bottom, about 20-25 minutes.

Toss the meatballs with your favorite tomato sauce and serve immediately.