Dive into these cake donuts soaked in tres leche milks and glazed in a dulce de leche topping.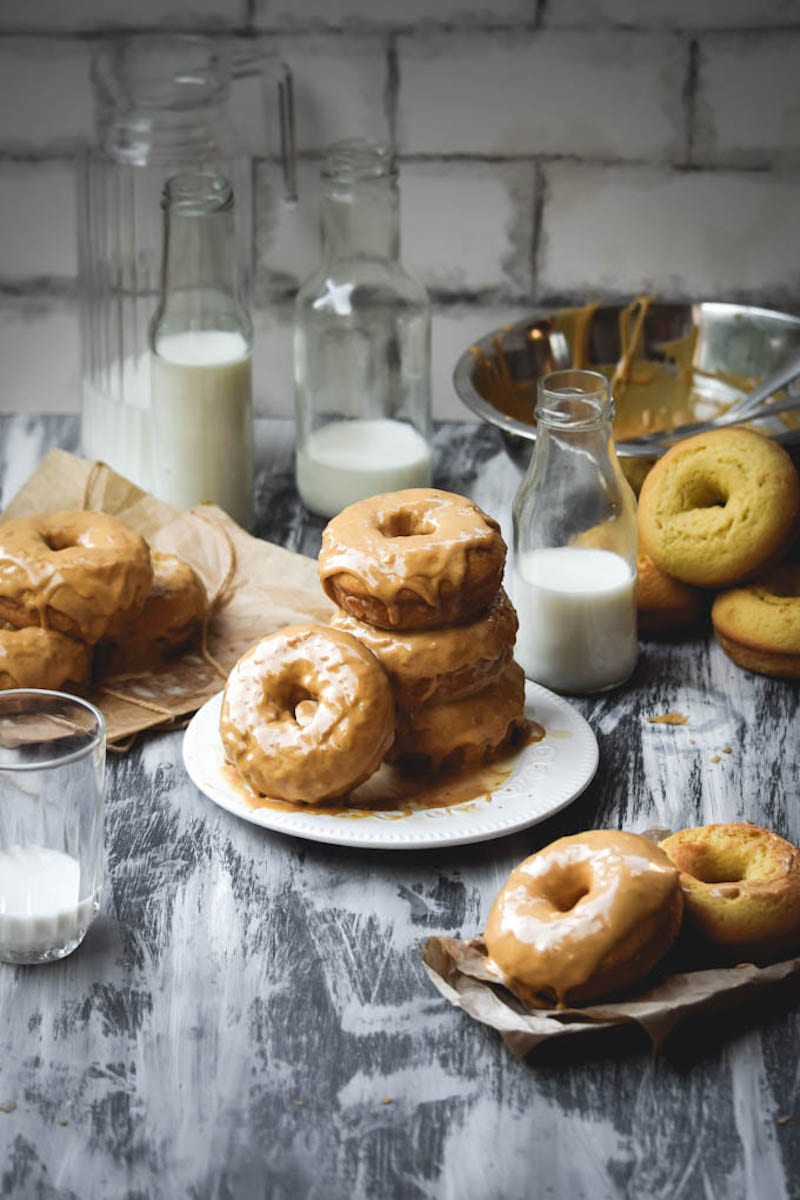 So these donuts, they're not fried, but that doesn't mean they're not every bit as good as if they were. When we first moved here to Chile we lived in a really tiny, middle-of-nowhere, town and our friends and neighbors were a bit fanatical about the tres leches cake. Honestly, when I think back to that first year I'm always surprised at how well my family weathered the culture shock without mentally breaking down. We didn't even speak Spanish for goodness sake and we still don't speak it well. I feel like a major loser for not being able to speak it yet myself.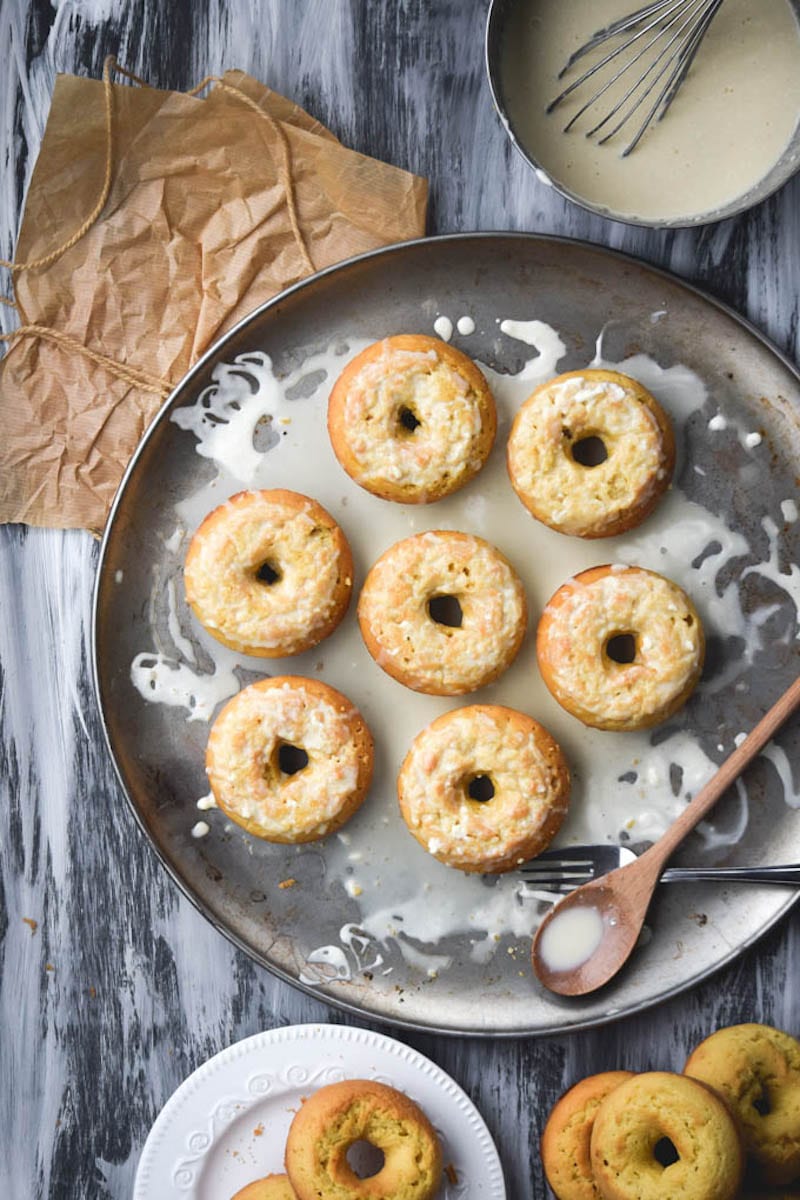 Anyway though, tres leche (three milk) cake is one of the few foods that Chilean culture has in common with Mexico. As you may know, it's a poke cake that you drench in a combination of different milks. It's a staple here and so is manjar (or as it's called in Mexico, dulce de leche). I've wanted to use them both in a recipe for ages but as for the cake, I knew I didn't want to share the basic cake recipe that everyone here makes because my peeps and I aren't the biggest fans of it. I personally find it to be too soggy by the time it's had so much liquid poured over it and left with nowhere to go. That's why I thought a doughnut would be a better form for the same idea because there's so much more dry edge to absorb the three milks but not get too wet. The dulce de leche icing is, well, just the icing on the cake (imagine that).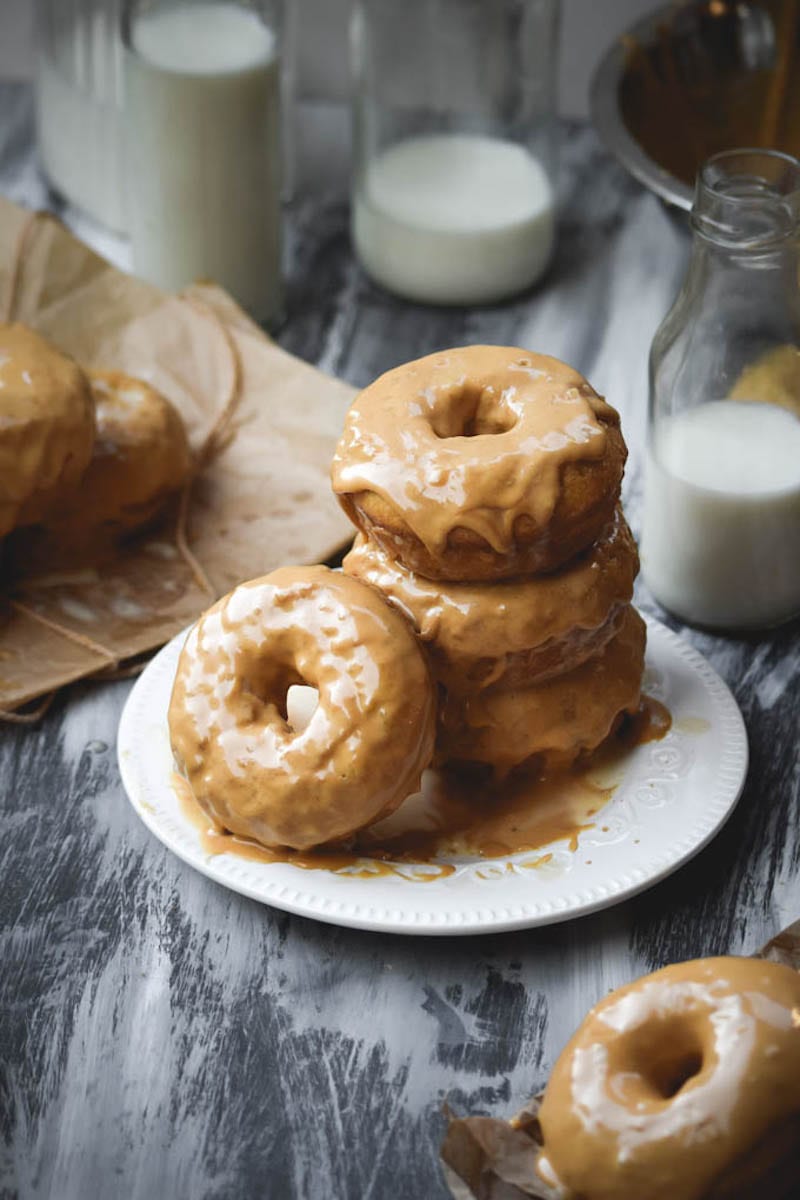 The cake part is a thick, yet fluffy cake that's only lightly sweet and perfect for absorbing all the sweetened dairy you're going to pour on it. It's extremely easy too because so many of the ingredients are things you probably already have in your pantry. This was one of those recipes that I felt compelled to test over and over to find the best ratios and methods. One of the things I tested was how much difference there is in whipping the egg whites versus simply mixing them into the batter whole. The verdict was that the difference wasn't noticeable enough to be worth the hassle. Also, as you may imagine because the point of the cake is to be wet, they are a little bit messy so feel free to eat with a fork.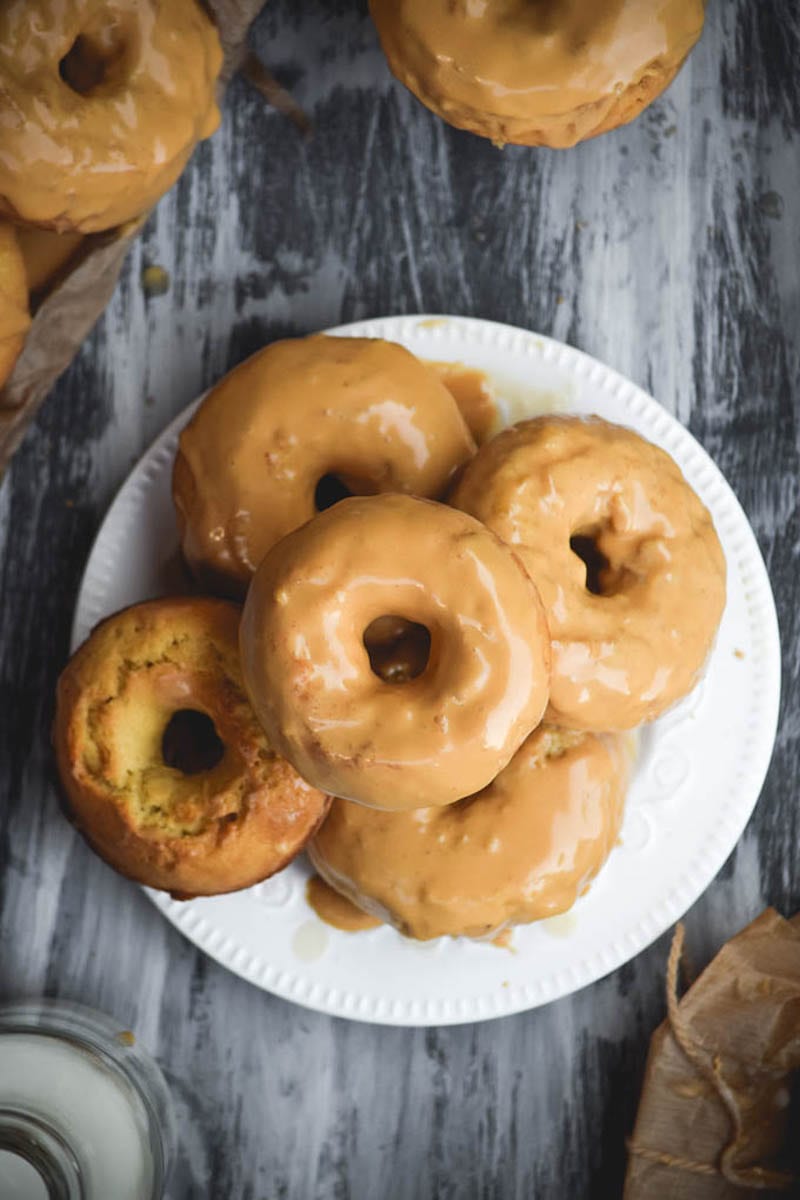 See Also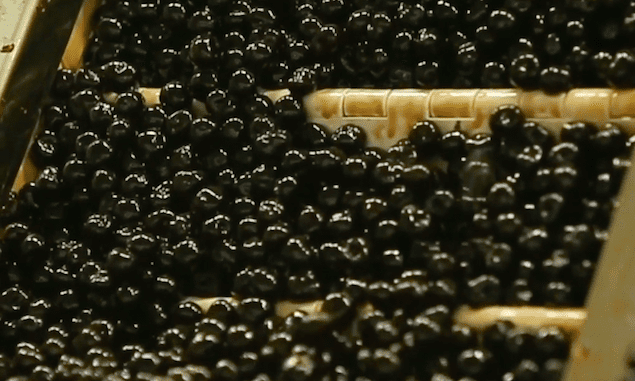 Just quick note on the recipe for you bakers, a few of my taste testers voted these better sans the icing because they liked them less rich, so if you want to skip it feel free. To each their own. Secondly, when filling the molds with the batter you may find it hard not to make a mess so if that's the case you can scoop it into a pastry bag with a fat tip and just pipe it in.
Click here for the dulce de leche glaze recipe.
Print
Author:

Tori Cooper

Prep Time:

40 minutes

Cook Time:

20 minutes

Total Time:

1 hour

Yield:

12

donuts

1

x
Category:

Baking, Dessert, Donuts
Sponge Cake Batter:
1 cup

sugar

1/2 cup

1 stick butter, softened, plus more for pans

4

eggs

1 teaspoon

salt

2 teaspoons

vanilla extract

1/2 teaspoon

baking powder

1 1/3 cups

all purpose flour
Tres Leche Combo:
1

can (14 oz sweetened condensed milk)

2/3 cup

whole milk

1 cup

full-fat coconut milk (or heavy whipping cream)

1 teaspoon

vanilla extract
Dulce de Leche Icing:
See the link above for the icing recipe.
Instructions
Sponge Cake Batter:
Preheat oven to 350 degrees F and grease each slot of a 12-count doughnut pan with butter then coat well in flour. Cream butter and sugar in the bowl of a stand mixer then add eggs one at a time. Beat in salt, vanilla, and baking powder, then slowly mix in flour. Spoon (or pipe using a large round tipped piping bag) into molds and fill to the line. Bake for 12 – 15 minutes until golden brown on top.
Remove pan from oven and allow doughnuts to cool. Use the side of a thin spoon to loosen them from pans, then place them side by side in 1 or 2 large baking dishes or a high-sided pan (I like using 2 13x9s) and gently poke them all over with a toothpick or fork.
Tres Leche Combo:
Whisk the milks and vanilla together in a medium bowl until evenly combined. Pour over doughnuts and allow them to absorb as much as possible, spooning what runs off back over them as they absorb it. You can make them as wet as you'd like.
Dulce de Leche Icing:
Whip cream until it forms stiff peaks then gradually pour in powdered sugar while mixing. Mix in salt and vanilla, then pour in about 1 tablespoon of the dulce de leche and mix just until combined. Use a rubber spatula to fold in the rest of the dulce until icing is smooth and even. Dip the finished doughnuts in icing and place on a tray or wire rack to dry before serving.
Tori Cooper
Tori is a food blogger with a passion for what she does. She shares all her recipes, photography, and bits about her life living in Patagnia Chile on her blog, Gringalicious.