Glazed Banana Bread Donuts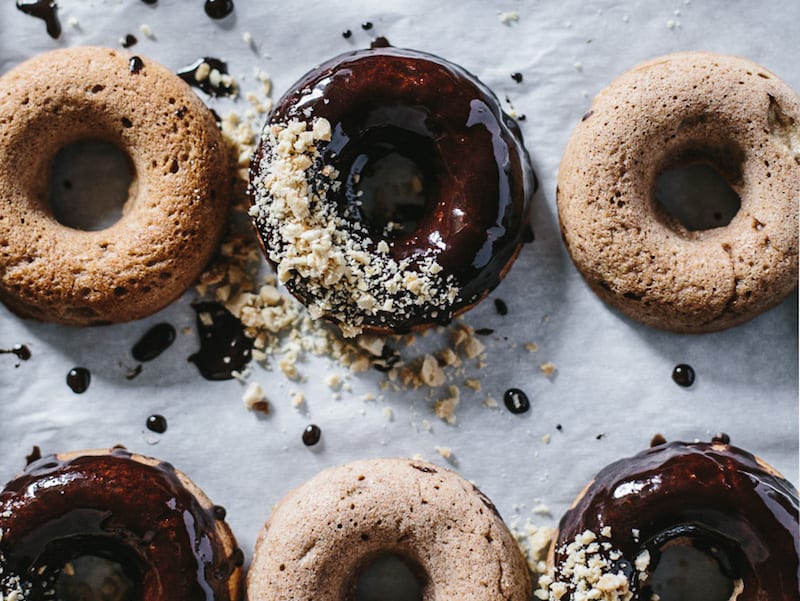 Next time you whip up banana bread, pipe the batter into your donut pan for a delightful treat glazed in chocolate and sprinkled with salted peanuts.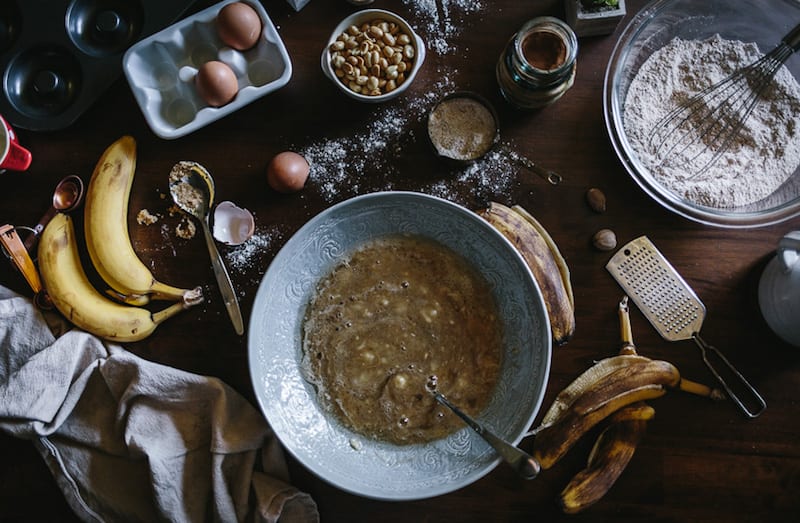 I picked this recipe, because it is so easy to put together. You do not need a mixer. All you have to do is to mix the dry ingredients with the wet ingredients, scoop the batter into your donut pan, and bake them for 15 minutes. It is made with whole-wheat flour so it is tiny bit healthier. I think they were just fine by themselves to server with my morning coffee, but the chocolate glaze and salted peanuts took them to another level of deliciousness. Still, if you decide to eat them without the glaze, I bet a little cream cheese and jam wouldn't make them taste too bad.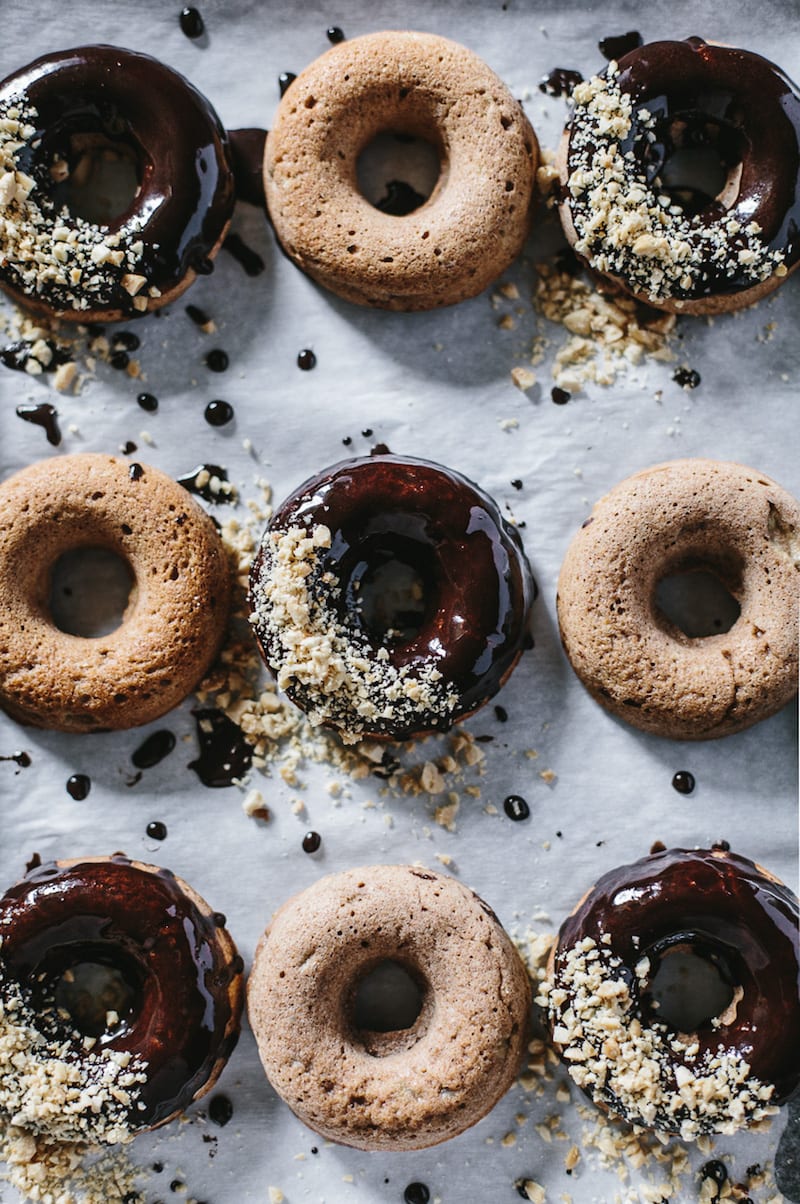 Finally, on my first try I spooned the batter into the donut molds, but then I read somewhere that it would be much easier to pipe the batter into the molds using a Ziploc bag or a pastry piping bag. I immediately tried the piping method and it was not only much cleaner to fill the molds, but also much easier and quicker.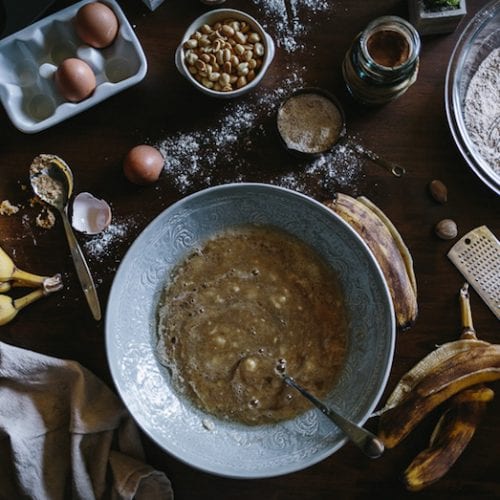 Aysegül Sanford
Ingredients
For the donuts:
1 ¾

cups

whole-wheat flour

1 ½

teaspoons

baking powder

1 ½

teaspoons

ground cinnamon

¼

teaspoon

allspice

1/8

teaspoon

ground cloves

1/8

teaspoon

ground nutmeg

½

teaspoon

salt

3

medium very ripe bananas

½

cup

unsweetened almond milk

¼

cup

vegetable oil

1

large egg

at room temperature

1

teaspoon

vanilla extract

½

cup

packed

3 ½ ounces light brown sugar

½

cup

chopped lightly-salted peanuts

chopped
For the chocolate glaze:
½

cup

powdered sugar

¼

cup

cocoa powder

3

tablespoons

almond milk
Instructions
Preheat the oven to 350 F. Degrees. Spray a nonstick donut pan with vegetable cooking spray and set aside.

In a mixing bowl, mix together the flour, baking powder, cinnamon, allspice, cloves, nutmeg, and salt.

Using the back of a fork mash the bananas in a large bowl. Whisk in the milk, oil, egg, vanilla extract, and sugar.

Fold the flour mixture into the wet mixture until everything is just combined.

Spoon the mixture into a disposable pipe bag (a big Ziploc bag would work too), cut the bottom part of the bag, and fill each donut mold nearly to the top.

Bake for 13-15 minutes or until donuts spring back when gently pressed. Turn the donuts onto a wire rack and let them cool.

Meanwhile, make the glaze. Sift the powder sugar and cocoa powder into a bowl. Whisk in the almond milk.

Dip each donut in the chocolate glaze and sprinkle them with chopped peanuts. Serve immediately.

As long as they are kept in an airtight container, leftovers will still be good for the next day or two.
Notes
The donut recipe is adapted from Andie Mitchell's new cookbook Eating in the Middle: A Mostly Wholesome Cookbook.
Aysegul Sanford
Aysegul is the cook, writer, and photographer behind foolproofliving.com. She spends her days creating recipes from seasonal ingredients on a small island in the Caribbean. Other than cooking and baking, her biggest passion in life is photography. She also is a firm believer that if you know how to read, you know how to cook.