Copper cookware is beautiful to display and easy to cook with. Enter now to win beautiful copper pieces for your kitchen or as a perfect gift.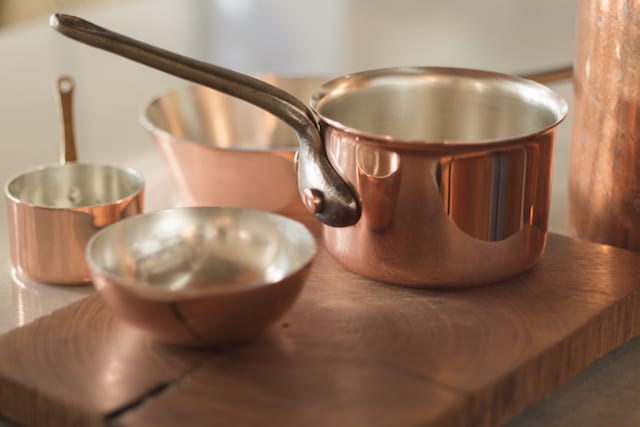 Not sure how to cook with or clean copper pans? Check out our guide here.
For solid tips to cooking with copper, we checked in with Jim Hamann, a restorer of old-fashioned copper wares. The Cornell grad is known for his tinning craft and even has his work in use in top kitchens around the country, like Eleven Madison Park. To market his passion, Jim has founded East Coast Tinning where he is dedicated to restoring heirloom copper ware. Eventually, Jim began creating new items meant to last just as long as their vintage counterparts.