The girolle cheese curler was invented to serve Tête de Moine. It has created a fun presentation at gatherings and a delicious new way to enjoy the earthy cheese.
By Annelise McAuliffe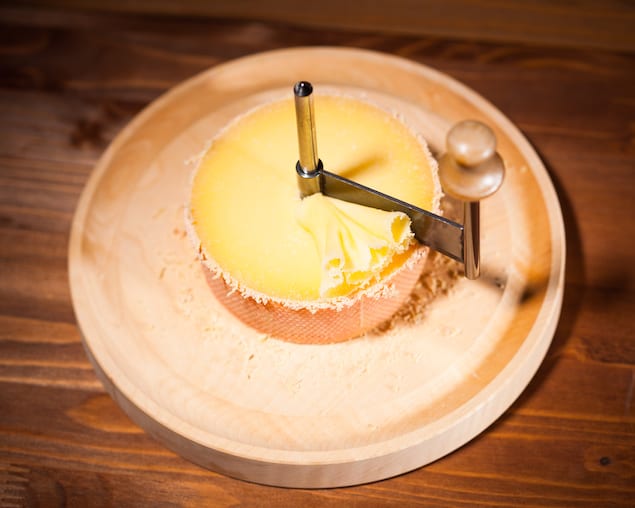 nikkytok
One may look at monks as a simple people secluded in the Swiss Jura mountains, but after my cheese encounter, I have to argue a quiet life leads to impressive, edible inspiration, even if only a tall tale.
A truly Swiss product, the Swissmar girolle or cheese curler has become a staple at my quaint apartment gatherings. There is no longer the stress of what to serve guests as they come over for a glass of wine or mead. Instead, I pick up a two pound wheel of Tête de Moine cheese, cured meats, a baguette, fresh fruit, and dig out the jams and olives from my fridge. As the blade of the girolle lazily spins around the wheel of cheese and curls into a natural flowered shape, one can't help but relax and marvel at the earthy smell and complex flavors that come from the dairy.
The curler pushes the strong cheese into smooth, thin shavings and helps to incorporate air into each bite. Just like a breathing decanted bottle of wine, the cheese opens up and develops complex flavors that were not noticed before.
Without fail, the conversation eventually turns to the sense of humor of the monks' centuries ago, to create a bald-topped image of themselves in their own cheese. While the story goes that the monks created the cheese, historians state that the girolle tool was actually created in 1982 by Nicolas Crevoisier in order to perfectly and efficiently portion the wheel of cheese for his large family.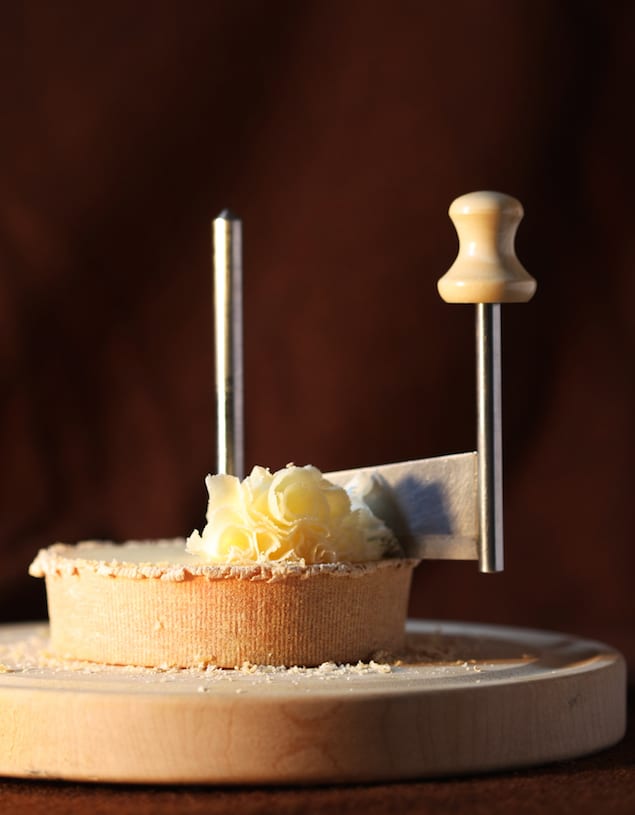 Yu Lan
Each time, I am startled by the amount of the cheese wheel I am able to whittle down in such a short amount of time. Before we know it, we have spun around and consumed pounds of cheese more than planned, but with no regrets. Perhaps the clever monks were not just inventors, but marketers as well, hoping to increase their cheese sales by selling it alongside a fun tool. And maybe Nicolas was hoping to bump up his children's calcium intake. Either story, either way, the girolle goes hand in hand with gatherings and libations. A perfect combination.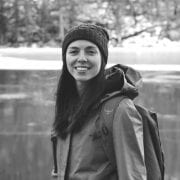 Annelise McAuliffe
Mandatory family outings to the Detroit farmers' market and nightly home-cooked meals cultivated Annelise's respect and curiosity for food. A graduate of The Culinary Institute of America, she spends her free time in New York City recipe testing, eating breakfast all day, and dreaming up international culinary adventures.