Ginger and Apple Bourbon Cocktail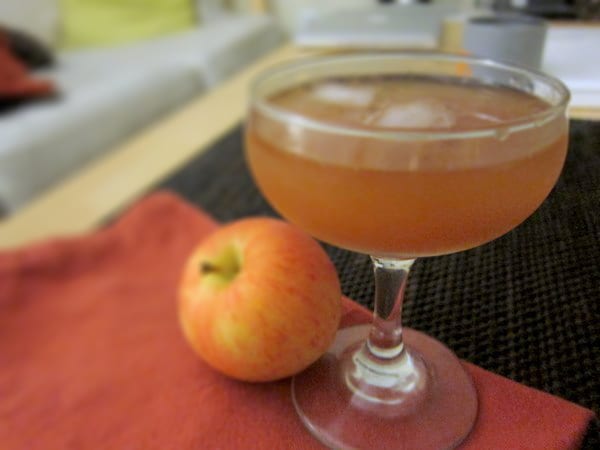 Bowen Close invites us to try this wonderful ginger and apple bourbon cocktail.
By Bowen Close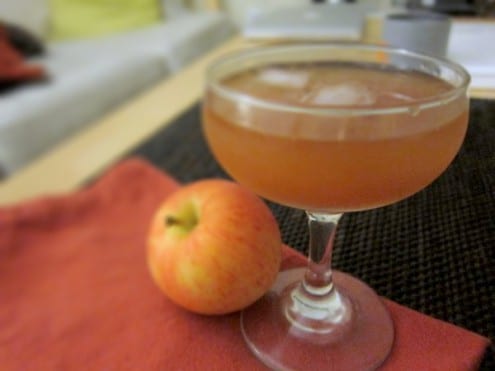 A few days ago I was in the mood for a drink and feeling festive (funny how those two feelings often go together), so put together a little cocktail. I developed this from items we had in the house, but it was good enough that I'll buy more cider specifically for this. A bit spicy, and filled with wonderful flavors. Enjoy!

Ginger and Apple Bourbon Cocktail
Bowen Close invites us to try this wonderful ginger and apple bourbon cocktail.
Ingredients
2 oz. apple cider/apple juice
1 oz. bourbon
½ to 1 oz. ginger syrup
Squeeze of a half lemon
Ice
Instructions
Mix together all ingredients in a cocktail glass, and stir to combine.
Bowen Close
Bowen Close believes that food should make people happy and healthy, and loves bringing together people with creative, delicious food made from the heart. She loves making farm-inspired, flavorful dishes with sustainable ingredients - whether that's a big plate of roasted veggies, a towering chocolate layer cake, or a cocktail utilizing backyard ingredients - and collects recipes and other food-related stories on her website, Bowen Appétit. She is a chef, cooking instructor, and food writer living in Southern California with her husband and fully stocked pantry.