Light and airy. Quick and easy. Gianduja Chocolate Hazelnut Cake is perfect for any occasion, and maximizes the flavor of this classic combination.
Not as glitzy as Milan, but not as touristy as Rome and Florence, Torino quickly became one of my favourite cities in Italy. With beautiful mountain-scapes in the distance and the faint smell of coffee and chocolate in the air, this city had my heart the moment I got off the train. If you're into coffee culture, this is the place to be. Actually, if you're into coffee and chocolate this will be your new paradise. Every cafe here serves a creamy chocolatey espresso concoction called bicerin and trust me, you'll be wanting a sip every moment of every day.
While the coffee and chocolate flavour combination is a classic, Torino is famous for one more that to me, is the epitome of good taste and ranks right up there with peanut butter and jelly. That combination would be chocolate and hazelnut. With both being abundant in the region, Torino has taken this flavour pairing and made it a part of their own identity. Gianduja, a hazelnut chocolate bar, that can be eaten plain or melted into a variety of desserts and Nutella, possibly the world's most famous spread, both originate from Torino. My favourite way to combine these flavours though is with a light and airy Chocolate Hazelnut Cake. Perfect for any occasion, it's quick and easy to make and maximizes both flavours intensely.
See Also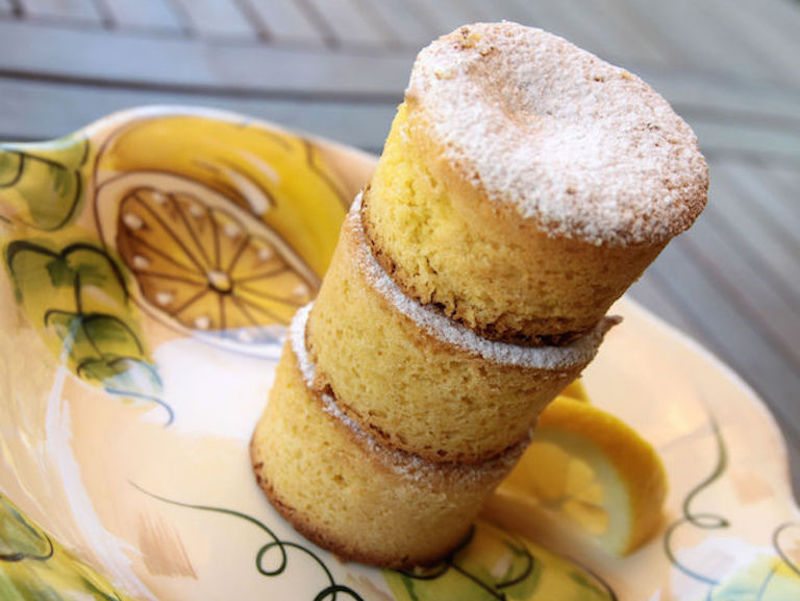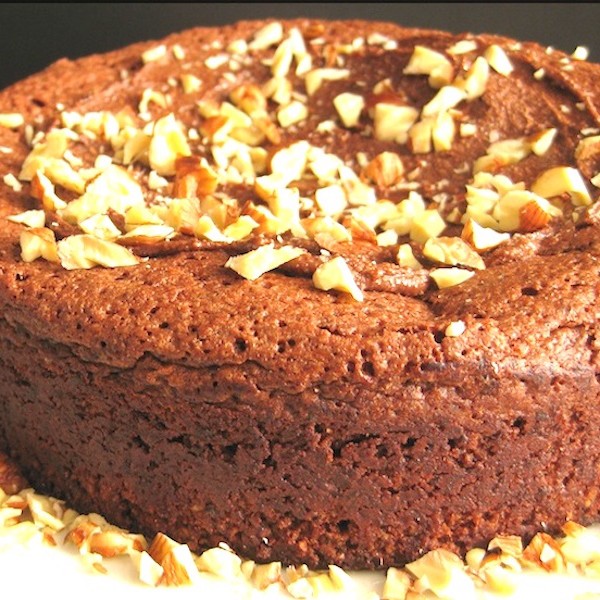 Gianduja - Chocolate Hazelnut Cake
Michelle Rose
Light and airy. Quick and easy. Gianduja Chocolate Hazelnut Cake is perfect for any occasion, and maximizes the flavor of this classic combination.
Ingredients
250

g

9 ounces whole toasted hazelnuts

200

g

7 ounces butter, cubed

200

g

7 ounces dark chocolate

6

medium eggs

separated

200

g

7 ounces sugar

3

tbsp

frangelico or hazelnut liquor

optional
Instructions
Preheat oven to 350F

Coarsely chop a handful of toasted hazelnuts and set aside. Pulse the rest in a food processor until they look like breadcrumbs. You will have some chunkier pieces left, which just enhances the texture of your cake

Break dark chocolate up into smaller pieces with cubed butter in a bowl and place over barely simmering water to melt. Remove from heat.

Add ground hazelnuts and stir to combine. Set aside and let cool to room temperature.

Whip egg yolks and sugar in a stand mixer until pale, creamy and you can lift the whisk from the bowl and the batter leaves a ribbon trail that doesn't collapse. Whisk in chocolate and liquor until combined

Clean whisk and whip egg whites until stiff peak

Fold in 1/3 of the batter vigorously into the chocolate mixture to lighten the batter. Gently fold in the remaining egg whites.

Pour the batter into a greased and parchment lined 9? springform or cake pan and bake for 45-50 minutes or until the cake springs back when touched.

Remove from oven and let cool in the pan for at least 30 minutes. Remove from pan and peel off parchment. Leave to cool completely.

Gently warm the chocolate hazelnut spread so that it is easily spreadable on the cake. Sprinkle with remaining chopped hazelnuts.
Michelle Rose
After quitting her job, Michelle packed a bag and set off on a four year trip around the world. The one souvenir she brought back: a love of food and cooking. Taking a cooking class while traveling is the only thing that weighs nothing and stays with you forever. Returning home, she enrolled in the Pastry Arts program at the French Culinary Institute in New York City and has worked in some of North Americas finest restaurants and pastry shops. She currently resides in Toronto where she chronicles her travels and recipes on her blog Sweet Escapes.