Adjaruli (Acharuli) Khachapuri is a traditional Georgian (the country, that is), canoe-shaped bread filled with a generous amount of cheese and topped with an egg.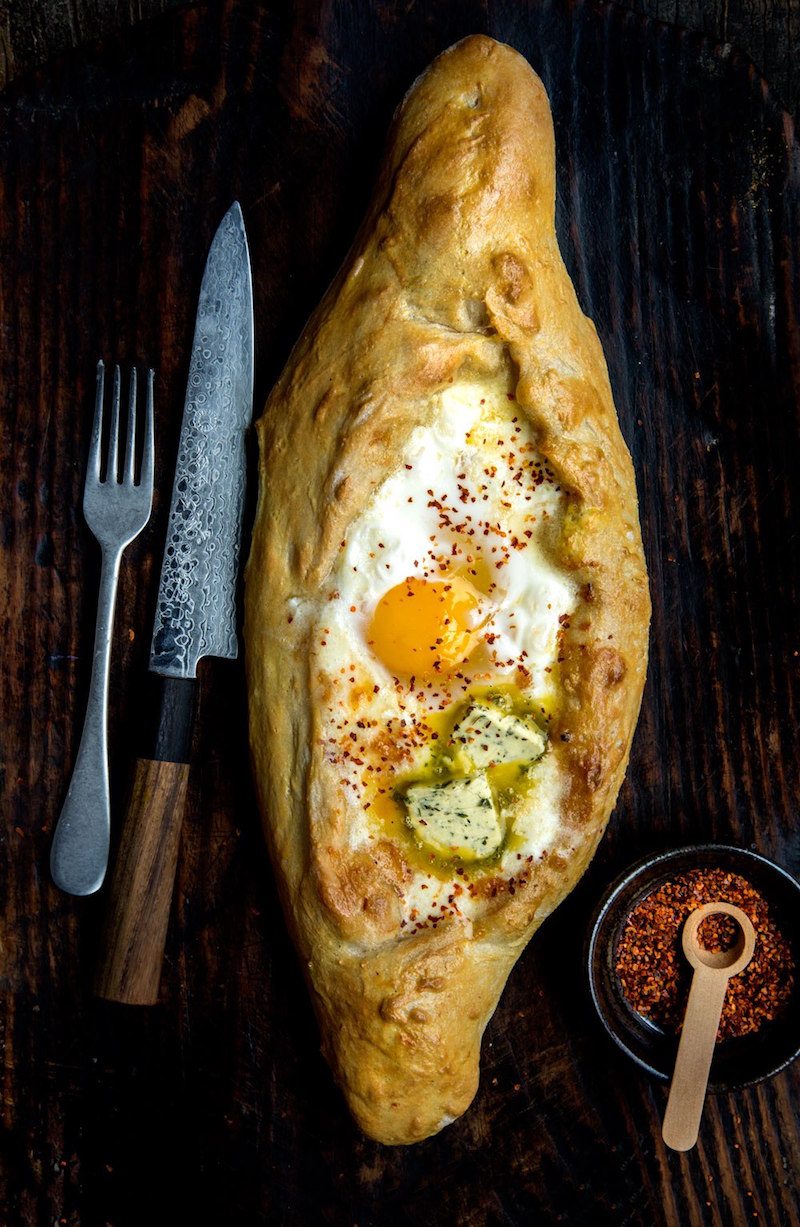 If you like cheese (and who doesn't like cheese?) and bread (ditto regarding bread), then you'll be sure to love khachapuri. Really, what's not to like (carbs and fat)? Khachapuri is best enjoyed straight from the oven when the cheese is piping hot, bubbling, and oozy. The egg and cheese (along with butter, if you like) are stirred together to form a most decadent and delicious combination. Just slice off a piece of bread, scoop up some cheese and egg mixture and enjoy. Fair warning, khachapuri may induce a food coma, but totally worth it. Perhaps best to share with a friend.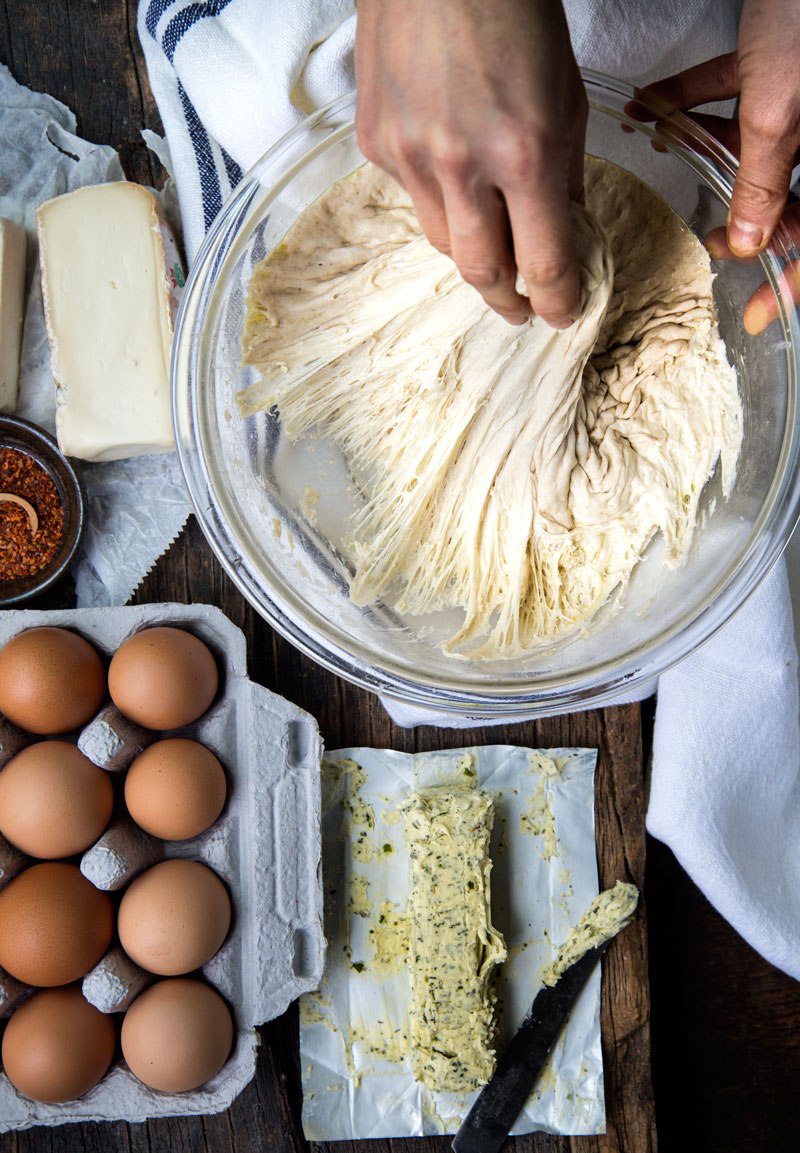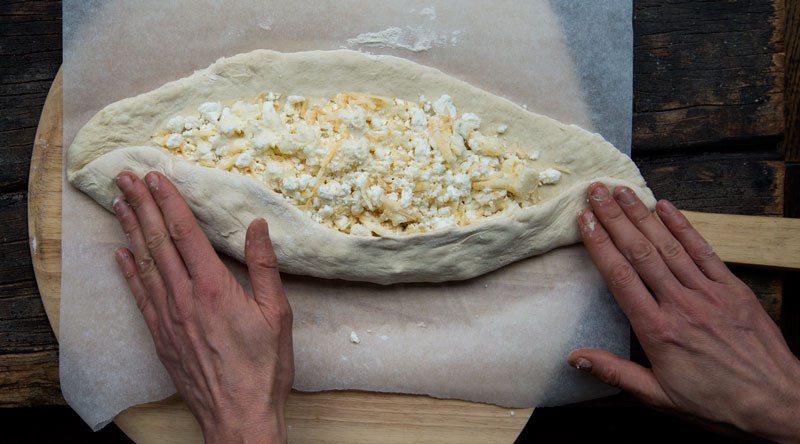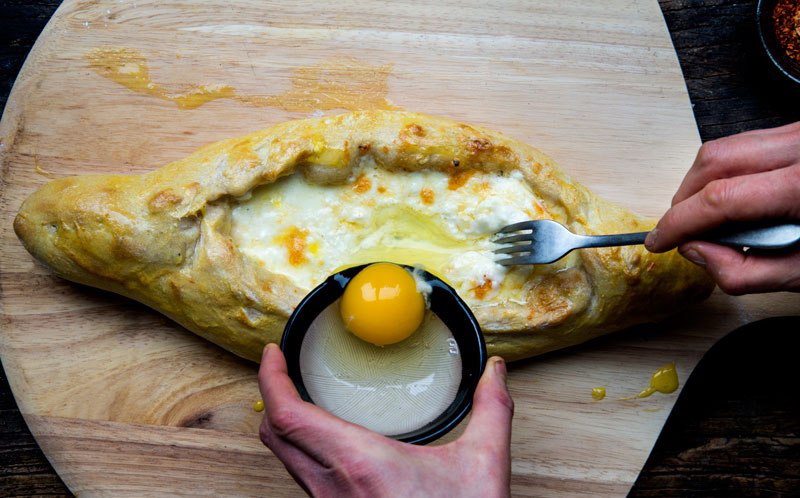 Khachapuri is traditionally made with a Georgian cow's milk cheese called sulguni (which I've read is sour and moderately salty with an elastic consistency). No sulguni to be found in Philadelphia, so I used a combination of Greek (sheep's milk) feta, which imparts a nice brininess, and a soft (Italian) Tallegio, which imparts a fruity tang and melts well. Though, you could easily experiment with other combinations of cheese. Add herbs or even chopped spinach. There are many possibilities.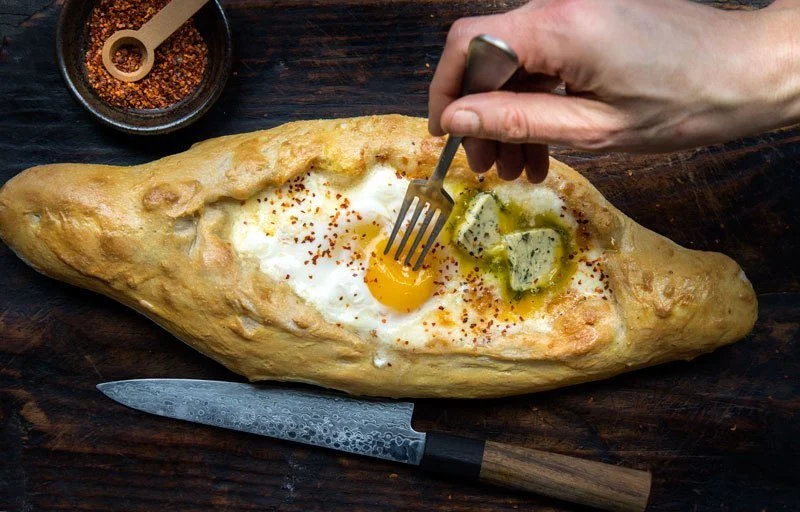 See Also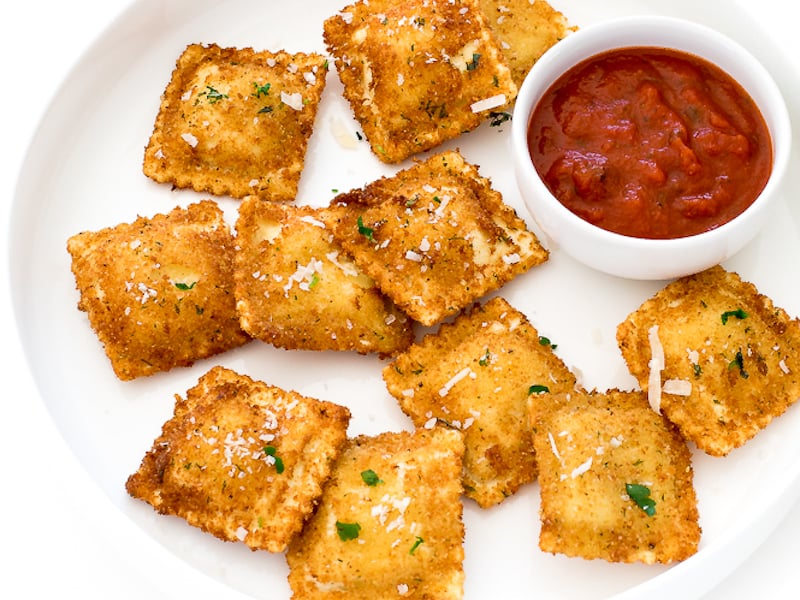 As for the dough, I went with a long, slow 48-hour fermentation. First I made a starter (a combination of flour, yeast, and water) and let it develop for 24 hours in the refrigerator. Thereafter, combined the starter with my remaining dough ingredients and let if rise on my counter for 24 hours. A bit of work, but I'm happy with the end result — an airy, chewy dough with a crispy exterior.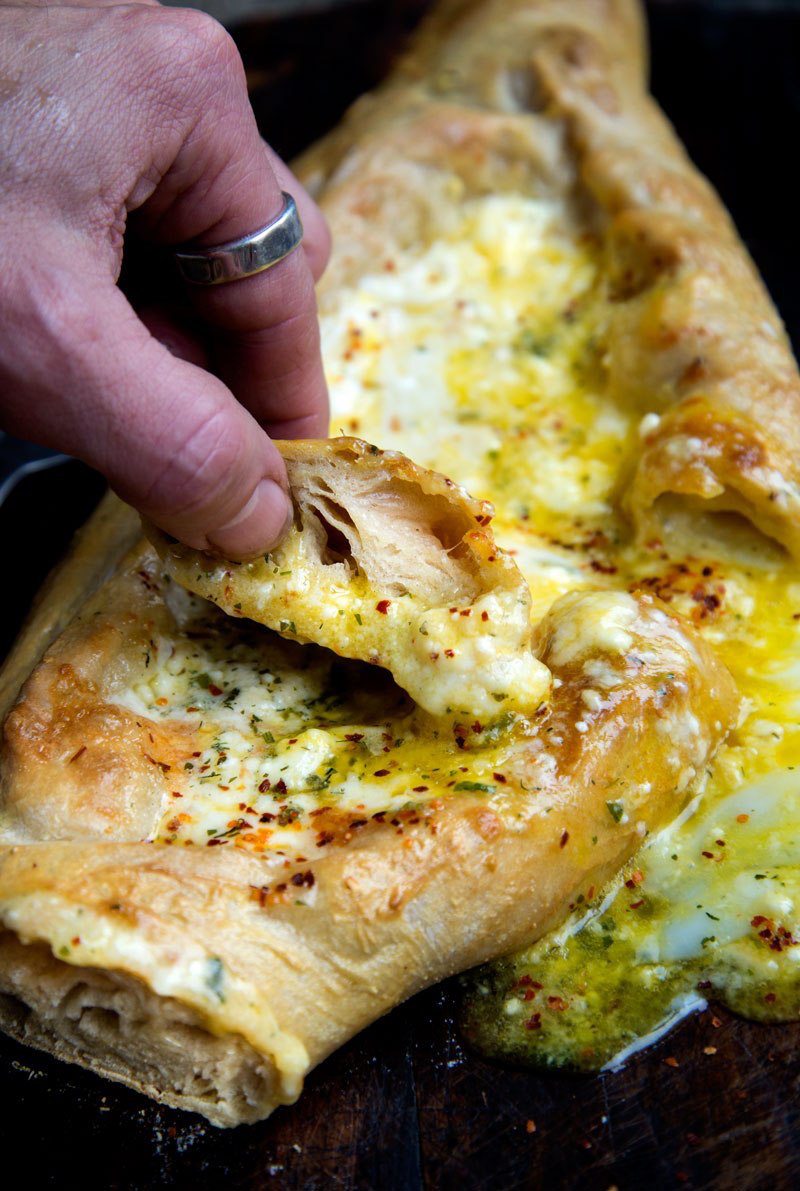 Print
Author:

Linda Schneider

Category:

Appetizer, Snack
Dough (see below; starter + final dough)
flour for dusting your work surface
shredded/crumbled cheese; used combination of Greek feta and Tallegio (2 to 2 1/2 cups per khachapuri)
whole eggs (1 for each khachapuri)
egg yolk (for brushing khachapuri)
butter for serving (used Kerrygold garlic and herb butter)
Starter
1/2 cup

all-purpose flour

1/2 cup

lukewarm water

1 1/2 teaspoons

instant/active yeast
Combine the flour (water, and yeast in a bowl. Stir to combine. Cover with plastic and place in the refrigerator for 24 hours.)
Final Dough
Enough for

2

large khachapuri

390 grams

/13.5 ounces all-purpose flour

1 teaspoon

salt

90 grams

/3 ounces starter

210

milliliters/7 ounces lukewarm water

1 tablespoon

olive oil
Instructions
Starter Dough
Combine the flour, water, and yeast in a bowl. Stir to combine. Cover with plastic and place in the refrigerator for 24 hours.
Final Dough
Combine all ingredients in a bowl. Mix until a soft ball forms. Lightly flour your work surface. Transfer the dough to the floured work surface and continue to knead until soft and elastic, about 5 to 10 minutes. Lightly oil a large bowl. Place the dough in the bowl, cover with plastic wrap, and let rise on your counter-top for 24 hours.
Divide the dough. I cut the dough in half (each weighing 12 1/2 ounces).
Preheat the oven with a pizza stone to 500F. Let the pizza stone heat up for at least 1 hour.
Rolling the dough: Lightly dust your work surface with flour (I like to do this right on the pizza peel so it's easier to transfer to the oven). Roll the dough into an oval. Mound the cheese on top of the dough, leaving a half-inch border around the edges (used roughly 2 to 2 1/2 cups for each khachapuri). Starting with one side, fold the dough over lengthwise overlapping the cheese a bit (refer to photos above). Repeat with the other side, folding the dough over lengthwise. Pinch the ends to seal, forming a boat shape.
Slide the khachapuri onto the hot pizza stone and bake until the dough is golden brown and the cheese is hot and bubbly, about 12 to 13 minutes. Remove from the oven. With a spoon or fork, make a well in the center of the cheese to make room for an egg. Crack an egg in the well. Brush the dough with egg yolk. Place back into the oven and cook until the egg white is just set but yolk is still runny, about 2 to 3 minutes.
Remove from the oven and add a pat or two of butter to the cheese if you like. With your fork, swirl the molten cheese, egg, and butter together. Cut off a piece of bread and dunk it into the delicious mixture. Enjoy.
Linda Schneider
Linda Schneider is the blogger behind Wild Greens and Sardines, an homage to her love for all things food and [Mediterranean] travel. What she enjoys most is seasonal, farm-to-table recipes that highlight local ingredients, farmers, and food artisans. She loves going to local farmers' markets, seeing what's in season, and sharing recipes with others.