Kerry Hotels – the newest lifestyle brand from the Shangri La group – have recently opened up their first two hotels in Shanghai and Beijing. Honest Cooking traveled to China to check out the hotels and their culinary offerings.
By Kalle Bergman
The Shangri La Hotel group recently launched a new hotel brand called Kerry Hotels, and as you heard the man with the slightly skewed glasses say, there are currently two hotel properties operating under the Kerry Hotel Brand. One in Beijing and one in Shanghai.
If Shangri La hotels normally move in the realm of classic luxury hotels, The Kerry brand is oriented towards an affluent family and business type lifestyle hotel with huge recreational facitlities such as fitness centers and kid's adventure lands.
The Shanghai property, is situated in the middle of the city's new and bustling business area of Pudong. An area that was rice fields only 20 years ago, is now a pulsating business and entertainment area with skyscrapers from several international luxury hotel chains. One of the prime locations, is the Kerry Hotel.
If your budget can take it, and you don't just want to settle for regular 5 star luxury, book a room on one of the club floors – here you will get some of the most spacious hotel rooms in Shanghai, gorgeous floor to ceiling windows and jawdropping views of the city. Add to that a dedicated check in service, a business lounge with snacks and drinks and a private breakfast area on the third floor, and well, you are in good hands.
Kerry Sports Shanghai is the largest hotel sports center in the country, complete with fitness center, swimming pool, outdoor tennis court and running track. Add to that a lavish spa and a gigantic kids club and playroom – there is plenty of opportunities to activate both yourself and your family during your stay in Shanghai.
Like any other 5 star luxury hotel, there are ample dining possibilities at the Kerry hotel in Shanghai, but unlike most other 5 star luxury hotels – the approach to food and dining is a lot more casual. From a unique micro brewery, over an international steakhouse to an upscale food court concept – Kerry Shanghai food is all but stiff. The Brew, Kerrys inhouse micro brewery serves fresh bar food with everything from sliders to flatbreads with a chinese twist, all accompanied by a lovely selection of fun artisan beers brewed by the charming Kiwi brewmaster Leon Mickelson. It is certainly a unique feature for a luxury hotel on this scale, and one that brings a lot more personality to the "hotel bar" concept than Honest Cooking is used to.
The Meet, m-double-e-t is a – yes you guessed it, meat restaurant. It is an international steakhouse with a few asian influences, serving classic steakhouse food with classic accessories. The food is very well cooked, and the ambience is international with a surprisingly large local clientele.
The Cook is a food court, and while we at Honest Cooking are usually not very impressed with similar concepts – this is a rather interesting high quality take on what is normally degraded to poor food served in a frantic tempo by short order cooks. The Cook does serve international cuisine, and the less adventurous guests can indulge in pasta, a wonderful cheese selection and other western dishes – but the real treat is the many small asian kitchens that are set up around the restaurant, and operated by real chefs with speciality in their respective field. It might not be the most authentic way of experiencing asian food – but since the dishes are so well prepared, it is actually not a bad way either.
The Cook also serves a multi-national breakfast buffet, where you can try everything from a classic bacon and eggs plate to an asian dim sum breakfast orgy. With the sheer amount of selections, and the freshness of everything prepared, it might just be one of the more lavish hotel breakfast we've ever seen.
The Beijing version of Kerry Hotels, is situated in the Kerry Center, an entertainment and office complex in the middle of central Beijing and just a few minutes from the famous new CCTV tower. The interior design of the hotel is similar to the Shanghai property, but with a lot of emphasis on contemporary art with a Chinese twist. Like it's Shanghai sister, it offers a large sports and fitness complex, and during 2012 and 2013 it will also introduce a similar kids playground as in Shanghai.
Kerry Beijing also has a number of Club Room floors, with larger rooms, great views and access to a special lounge that serves fresh beverages and a delicious canapé happy hour buffet every afternoon.
Foodwise, Kerry Beijing has another approach than Shanghai – with two major restaurants, a café and a cocktail bar. The bar is called Centro, and it is one of Beijings most legendary and popular water holes, serving up delicious cocktails and live jazz music every night. The Kerry's Pantry is a casual coffee shop serving up cakes and fresh sandwiches in the reception area, but as any Honest Cooking reader knows, we're in it for the more serious food. So for us, the two main attractions were the Kerry's Kitchen restaurant and the Chinese restaurant called The Horizon.
Kerry's Kitchen builds on the food court concept from Kerry Shanghai, but in a smaller scale and with a more traditional a la carte menu serving up fresh pan-asian cuisine both for lunch and dinner. It is lavishly designed and also serves a lovely breakfast buffet with more fresh food selections than is good for anyone who has a hard time deciding on what to eat.
The head chef at the Horizon restaurant is famous in Beijing for his Peking Duck – and for any lover of this particular dish, eating it in its natural habitat is an almost religious experience. Where Peking duck in the west is often fatty, the original is leaner, but still packed with flavor, sweetness and crispiness. As this editor is personally a total sucker for all kinds of duck, having a true Peking duck dinner in Beijing was a real highlight. The Horizon will be closed for a few months during the autumn of 2012, and then reopen with a new interior design – but still with focus on traditional Chinese cooking.
There is a dual trend in the world of hospitality, where some try to create more streamlined hotel experiences, while others try to give even large hotels individual streaks and a more laid back attitude towards food . The Kerry hotels fall in the latter category, with a number of creative takes on classic hotel entertainment and classic hotel dining. While being two quite large hotels located in the central business districts of Shanghai and Beijing, they still feel personal, fresh, interesting and a lot more individual than most hotels in their category. I might personally wish for a fine dining alternative at the two properties, the hotel and their customers can certainly take it, but considering the vast amount of high class fresh food that is served – even the most demanding diner and drinker will find excellent options at both Kerry Hotels. Honest Cooking is certainly looking forward to coming back to Kerry.
More information and reservations here.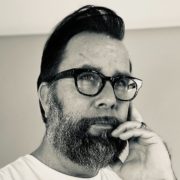 Kalle Bergman
Kalle Bergman is a food writer and media entrepreneur who is the founder of Honest Cooking and PAIR Magazine. As a food writer, his writing has been regularly featured in publications like Gourmet, Los Angeles Times, Huffington Post and Serious Eats. He is obsessed with simple food, more often than not from his native Scandinavia.