Serve this chicken with brown rice for a healthy mid-week meal full of unexpected flavors.
By Abby Himes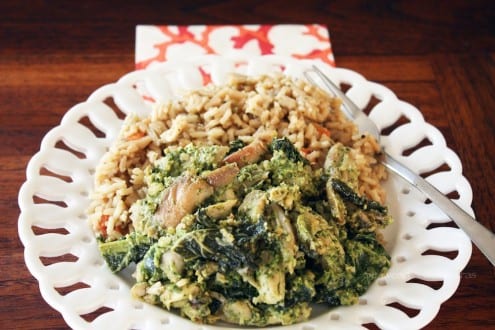 Garlic Cashew Chicken
Serve this chicken with brown rice for a healthy mid-week meal full of unexpected flavors.
Author:
Abby Himes, adapted from the New York Times Cookbook
Ingredients
¼ cup cashews
6 Tablespoons cilantro, chopped (stems too!)
2 Tablespoons olive oil
3 garlic cloves
1 Tablespoon honey
2 Tablespoons soy sauce
1 jalapeño, chopped (seeds removed)
½ lime, juiced
dash of black pepper
½ rotisserie chicken, shredded
1 bunch of kale, chopped (2-3 cups)
2 Tablespoons rice wine vinegar
2 Tablespoons olive oil
Extra chopped cashews for topping (optional)
Instructions
Add the cashews, cilantro, olive oil, garlic, honey, soy sauce, jalapeno, lime juice and black pepper to a food processor and blend until smooth like a pesto.
Add olive oil to a saute pan and heat over medium high heat, add the kale and toss. Let cook down for 4-5 minutes, then add the rice wine vinegar to the kale and stir. Continue cooking until tender, 5-7 minutes depending on the kale.
Add the shredded rotisserie chicken to the pan with the kale and stir. Just warming the chicken up. Pour the Cashew...pesto...sauce...stuff over the chicken and kale and stir until everything is evenly coated. Remove from heat and serve over rice. Top with additional chopped cashews for extra crunchy goodness.
Enjoy!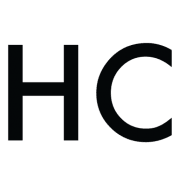 Abby Himes
Abby can be found cruising her local farmer's market and co-op looking for fresh, new, flavors and sustainable options. She sees food as an adventure, and is always excited to try something new. Abby is also the creator and voice behind the food blog, Seaweed & Sassafras.