If you're looking to switch up the flavors of your cooking, it starts in your pantry and refrigerator door. Here are five flavorful sauces we think you should have on hand to spice up your next recipe.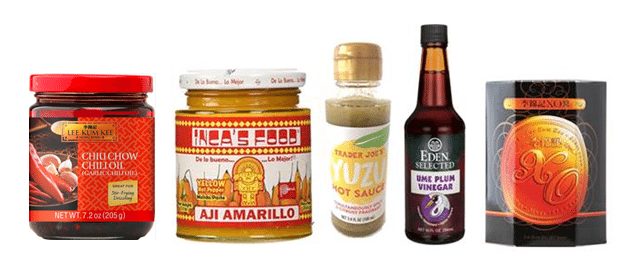 Chili Oil
Chiu Chow Chili Oil is an authentic regional chili sauce that originated in Chiu Chow, China. It is made up of the finest preserved chilies and garlic blended with soy bean oil to make for a delightfully spicy sauce. Add the oil to your next stir fry or use it as a simple dipping sauce. Our favorite way to use it? We put a few drops of Lee Kum Kee Chiu Chow Chili Oil into our homemade salad dressings for some pizzaz.
Aji Amarillo Paste
Aji amarillo is the most used chili in Peru. This paste of the pepper brings a medium to hot heat, beautiful color and a touch of fruitiness to your dishes. It's not just pure heat and spice, it's less forceful or harsh than a poblano, and has more flavor. Add a spoonful to your meat marinades before you grill them or stir some into your next batch of soup.
Yuzu Sauce
We've all learned about the Asian citrus yuzu and have fallen in love with it. This sauce made of salt-cured yuzu citrus peels is combined with chilies to make a beautifully delicious spicy and citrus vinegar sauce. It's the perfect addition
to your next fish dish (Like fish tacos!) or to make a dipping sauce for your shrimp. (It's way more exciting than the usual cocktail sauce!)
Plum Vinegar
Ume Plum Vinegar is loaded with salty, sour, and fruity flavors, that may sounds like a lot of flavors to be in one bottle, but they totally work. Japanese umeboshi or "salt plums" are dried, salted, and pickled in shiso leaf brine. The result is a tart, salty vinegar that is vegan but still has tons of umami flavor. Toss your next batch of lightly blanched just-picked-from-the-garden veggies in this vinegar. Plus, it's great in marinades and dressings too.
XO Sauce
This mysterious-sounding condiment is truly all-purpose. It's big in the flavor department and made with dried scallops, dried shrimp, red chili peppers and spices. Dare we say it's the perfect dipping sauce for just about anything?! It really is magical.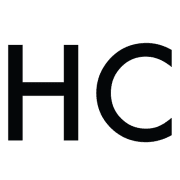 Honest Cooking
The Honest Cooking editorial team handpicks inspiring culinary stories to share with you that we think are beautiful. We strive to create an inspiring place for culinary exploration, salivating recipes, interesting personalities and stories.