Sweet brittles are the perfect snack to keep around your house during the holidays for hungry guests to munch on.
By Patty Price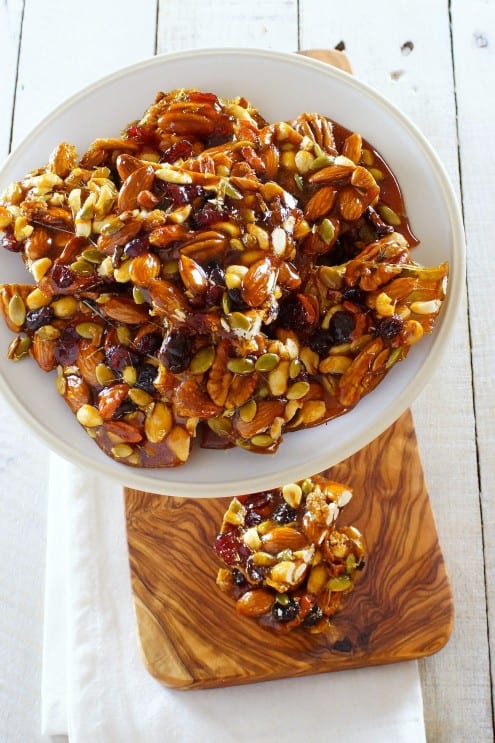 Print
Fruit and Nut Brittle
Sweet brittles are the perfect snack to keep around your house during the holidays for hungry guests to munch on.
Author:

Patty Price, Adapted from World Food Spain by Bev LeBlanc

Prep Time:

5 mins

Cook Time:

25 mins

Total Time:

30 mins

Category:

Dessert
2

& 1/2 cups granulated sugar

2/3 cup

water

1/4 teaspoon

white vinegar
Vegetable oil, for greasing the baking sheet

2 cups

mixed nuts, pecans, almonds, peanuts, walnuts, cashews

1/2 cup

raisins and dried cranberries

1/2 cup

trailmix made with dried fruit and nuts

1/2 cup

pumpkin seeds
Instructions
Place the sugar, water and vinegar in a heavy medium large size saucepan, stir to dissolve the sugar, bring to a boil over medium high heat.
Boil without stirring for about 20-25 minutes or until the caramel reaches at least 350F or turns a deep amber color.
Meanwhile, generously grease a baking pan and set aside.
Combine the nuts, dried fruits and pumpkin seeds in a bowl.
When the sugar mixture is a deep amber color stir in the nut/fruit mixture and quickly pour into the prepared baking pan.
Spread the mixture evenly on the baking sheet, using a greased rubber spatula and making sure the middle isn't too thick.
Let the caramel stand for several minutes to cool and set up but not too long because it becomes difficult to cut or break up.
Invert the entire slab onto a cutting board and cut or break up into pieces.
Let the brittle cool entirely before wrapping in foil and storing for up to 1 week.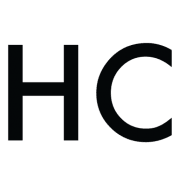 Patty Price
Patty Price is a former assistant pastry chef at Bizou (currently CoCo500) who was previously recognized for her signature dessert by The New York Times. She also spent time learning classic French cooking techniques at a three-star Michelin restaurant in France which she incorporates into her personal food blog, Patty's Food. Inspired by the diversity of seasonal vegetables, fruits and herbs available locally in the San Francisco Bay Area, Patty hopes to inspire her readers to cook seasonally and try new recipes.