These breakfast fritters are made with a blend of whole wheat and white flours to compliment the caramelized sweetness of the roasted vegetables.
By Khalilah Ramdene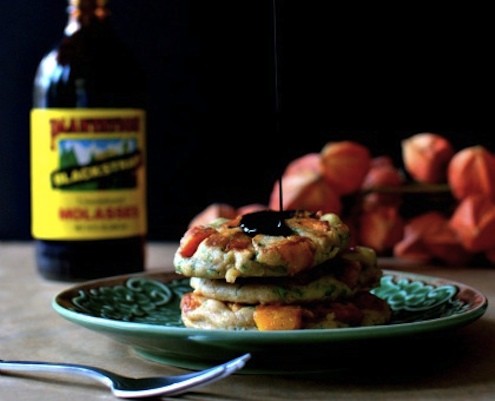 "Your Mom gave me green beans for breakfast!"
That's what my friend Jenny said to me after having breakfast at my parents' house. She was visiting us for the weekend and had breakfast with my parents one morning while I was at an  early appointment. Jenny had always been open and adventurous when it came to food so I didn't think to give her a head's up about the particular brand of breakfast that is eaten at my house. It turns out, even with my high opinion of Jenny's palate considered, green beans for breakfast would throw her for a loop, first tipping the scale at surprising, moving on to confusion (seriously, green beans for breakfast?) then transcending into curiosity and finally, after a bite or two, arriving at sated satisfactions as green beans—when prepared the way my mother makes them—are absolutely delicious for breakfast.
That is how my mother makes breakfast or any meal for that matter. She simply cooks what she wants and what she wants usually happens to be a vegetable. My tireless affection for kale is, indisputably, a result of her prolific use of it as the dark, leafy, green vegetable of choice in my house. Last week's Autumn Frittata is just the tip of the iceberg when it comes to kale for breakfast and a harbinger of more vegetable-dense breakfasts to follow. Although a breakfast of pillow-soft pancakes brings me absolute joy, nothing but a handful of arugula added to the batter could push me off the edge.
One of my favorite vegetables to eat at breakfast is the sweet potato. Between the natural sweetness that emerges after roasting and their vibrant, deep orange hue,  there seems to be little reason to not eat sweet potatoes in the morning. Similar in color and in flavor is the butternut squash, another favorite during the fall season and an ideal accompaniment to the sweet potato.  Both vegetables make an appearance in these hearty and savory fritters.
These fritters are made with a blend of whole wheat and white flours because the dense flavor of the wheat compliments the caramelized sweetness of the roasted vegetables. I  like to top them off with a drizzle of black strap molasses, which means these fritters have to be substantial enough to stand up to its syrupy and brusque sweetness. Even with all the rustic undertones of chopped vegetables and the modesty of the molasses, these fritters turn out to be a rather elegant and earthy approach to breakfast.
Print
Savory Morning Fritters
Prep Time:

25 mins

Cook Time:

40 mins

Total Time:

1 hour 5 minutes

Yield:

2

-

3

as an entree

1

x
1 cup

diced sweet potato

1 cup

diced butternut squash

1 tbsp

grapeseed oil (or any flavorless oil)

1 tbsp

whiskey

1 tbsp

maple syrup

1 tsp

ground cinnamon
generous pinch of salt

1/2 cup

white flour

1/2 cup

whole wheat flour

1 tsp

baking powder
tsp salt

6 oz

milk

1

egg, beaten
handful of arugula, finely chopped (optional)
bacon, cooked & chopped (optional)
Instructions
Preheat oven to 350°F.
In a large mixing bowl combine grapeseed oil, whiskey, maple syrup, cinnamon, and salt, and whisk until thoroughly blended.
Add sweet potato and squash to bowl and toss until evenly coated.
Transfer the vegetables to a parchment-lined baking sheet, spread in a single layer and drizzle any remaining mixture onto the vegetables.
Bake in oven for 17-20 minutes, being sure to turn vegetables half way through cooking.
When done, remove from oven and set aside.
Lower oven heat to 300°F.
In a medium bowl combine milk and egg and set aside.
In a larger bowl sift in the dry ingredients and stir to blend
Add milk and egg mixture to dry ingredients and stir until thoroughly incorporated. Do not over mix.
Fold in chopped arugula and/or bacon (optional).
Add enough oil or clarified butter to coat the bottom of a pan and heat over medium heat.
Spoon in a generous tbsp of batter, then add a spoonful of roasted vegetables. Cook undisturbed on first side until bubbles appear around browned edges, 3-5 minutes. Flip fritters and cook another 2-3 minutes.
Transfer cooked fritters to oven to keep warm.
Serve with a drizzle of black strap molasses.
Notes
For a thinner fritter, add more milk a tablespoon at a time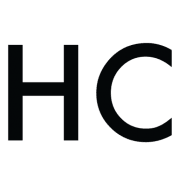 Hali Ramdene
Hali Ramdene is a food editor with Better Homes and Garden magazine. Her love of food stems from the subtle magic it brings to the everyday. She studied Gastronomy at Boston University and writes at HaliRamdene.com