A plate of fried shrimp and calamari can transfer anyone straight to the mediterranean in a matter of 40 minutes.
By Manar Magdy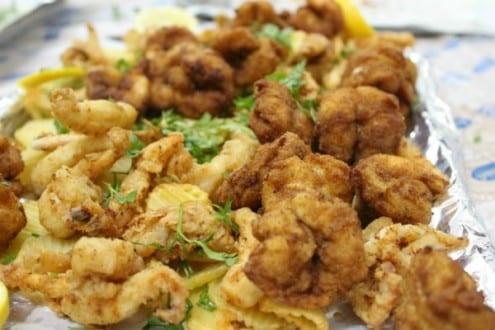 Fried Shrimp and Calamari Recipe
A plate of fried shrimp and calamari can transfer anyone straight to the mediterranean in a matter of 40 minutes.
Ingredients
1lb / 450 grams medium-sized shrimps, peeled and cleaned.
1lb / 450 grams sliced, washed calamari.
1tsp salt.
1 tsp cumin
1 tsp garlic powder.
4 tbsp lemon juice.
¼ tsp paprika.
¼ tsp curry .
1 cup flour.
2 eggs.
1 cup ground bread crumbs
veg oil for deep fry.
Instructions
In a large bowl, mix all your marinating ingredients (garlic powder,paprika,cumin,salt,lemon,curry).
Place the shrimps and calamari in the marinade, and refridgerate for 2 hours.
Take out the sliced calamari and dip in the flour. Make sure each slice is covered with flour, but shake off any excess flour. Place on a paper towel until frying.
Do the same thing with the shrimp, but after flouring, dip each shrimp in the beaten eggs and finally in the bread crumbs.
Leave to rest on a sheet of paper towel for 30 minutes.
Heat up the frying oil. It is ready when a piece of bread turns golden in about 45 seconds.
Start frying the calamari, and then add the shrimp if there is room in the fryer. Do not over crowd the fryer, as it will make it less effective.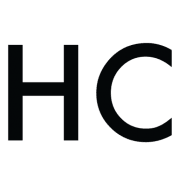 Manar Magdy
Manar Magdy is a food blogger and editor that holds a diploma in nutrition, health and diet science. She loves cooking and sharing her recipes, something that pushed her to create a blog and start writing and sharing recipes over the internet.