Fried Egg, Chilli and Tomato Spaghetti is simple fare but equally as delightful.
By Martyna Candrick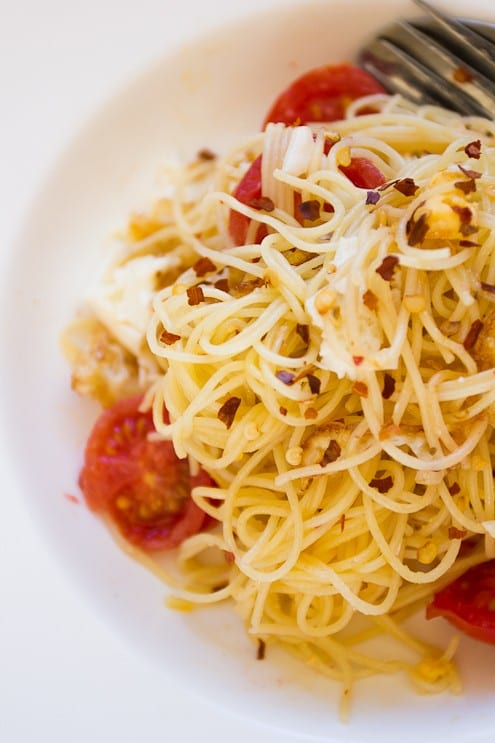 Mid-week dinners do not have to be complicated, but they must be tasty. And sometimes you just have to make do with whatever leftovers you may find at the back of your fridge. This meal is no exception, but it looks and tastes great. Stove to table in just 10 minutes.
See Also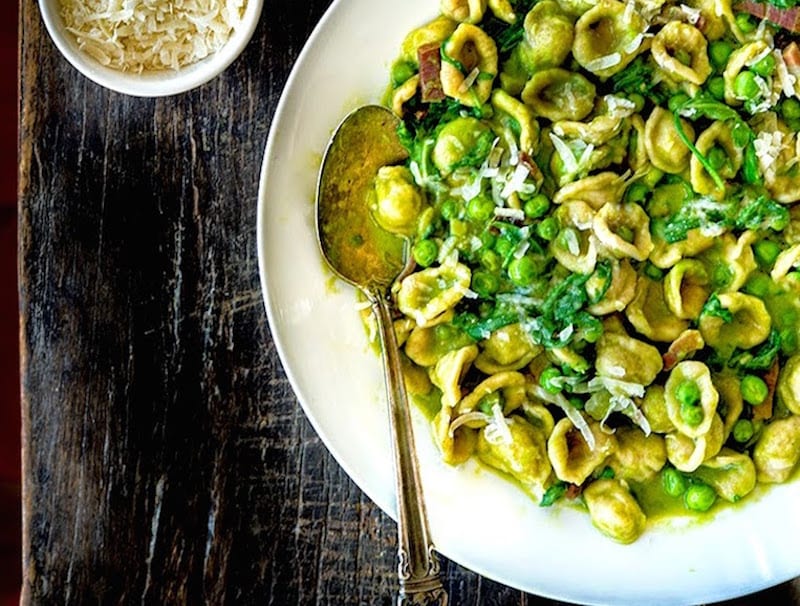 I actually prefer the lightness of spaghettini (angel hair spaghetti) in this dish, but if you like your pasta slightly thicker, feel free to use traditional spaghetti.

Fried Egg, Tomato and Chilli Spaghetti
A tasty, fresh and satisfying meal in minutes.
Recipe Type:
Main Course, Supper, Pasta
Ingredients
For the spaghetti:
120g (dry) spaghettini pasta
2 eggs
12 cherry tomatoes, cut in half
1-2 tsp hot chilli flakes
2 tbsp oil
To serve (optional):
salad greens
shaved parmesan cheese
Instructions
To make the spaghetti:
Cook pasta according to packet instructions (3-8 minutes depending on the type you use). In the meantime, prepare your eggs and tomatoes.
Heat oil in a medium fry pan over high heat. Crack in eggs, lower heat to medium and fry, sunny side up until the whites are set. Remove from pan and slice into strips.
Return pan to heat and add cherry tomatoes, then using a pair of tongs, trasfer cooked pasta into the pan, add chilli flakes and stir-fry for another minute. Add shredded eggs and mix.
To serve:
Divide spaghetti between 2 bowls. Serve with some shaved parmesan and a side of salad greens if you wish.
Martyna Angell
Martyna is a Polish-born Australian recipe developer and food blogger. Her creativity and passion for good food shines through in many of the delicious and easy to prepare meals which she cooks, styles and photographs for her blog, Wholesome Cook. Fresh cream-filled eclairs are her only weakness.