Gazpacho is perhaps the perfect way to use all those fresh summer tomatoes to make something healthy and refreshing.
By Tamara Novacoviç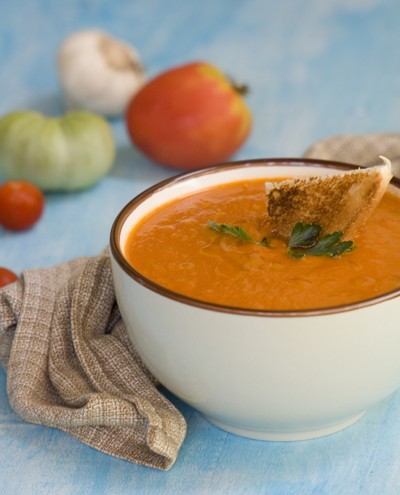 A huge chapter could be written about the origins of this refreshing meal, but right now I'm going to keep it simple and just write that the origin is Spanish. A few weeks ago I came across some interesting names for the gazpacho, such ad liquid salad or cold vegetable stew…Let's just call it cold soup, for the sake of keeping it appetizing. Because that's what this soup really is-appetizing. And refreshing. And beyond healthy, since you get a bowl of fresh, uncooked vegetables.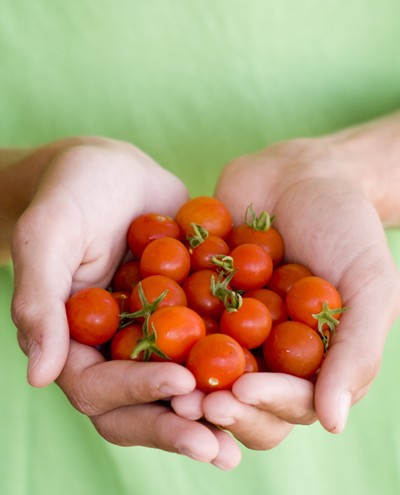 See Also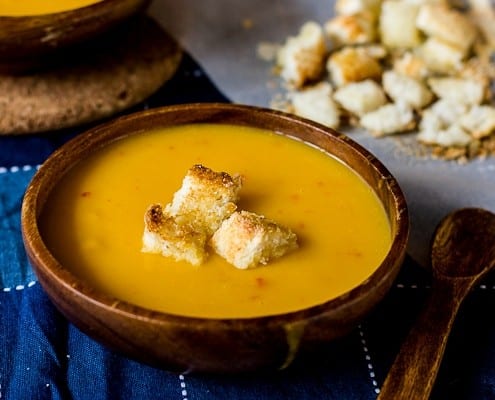 Originally, gazpacho was made in white versions, with garlic being the main component. Old bread was soaked in vinegar, olive oil, water and spices and integrated into the soup. However, you can separate the bread, simply toast it or cut into cubes and toast them, then sprinkle over the soup. Today, red gazpacho is known throughout the world and its main star is, of course, tomato. Add some cucumbers and peppers, garlic and shallots, salt, olive oil, a bit of vinegar and toasted bread and you get a delicious tomato soup. Of course you can play a bit and add celery and carrots, some fresh basil or mint, even tart apples, but don't get too distracted-tomato has the leading role. You can use onion instead of shallots, but I prefer the later since we're dealing with raw vegetables here and shallots have more subtle aroma.
If you want to make elegant version or small shots for the party guests, serve gazpacho in tiny glasses or cocktail glasses with some fresh shrimp tales.

Gazpacho is the perfect way to use all those fresh summer tomatoes! Healthy and refreshing!
Ingredients
2.2 pounds (1 kg) fresh tomatoes
2 peppers
1 cucumber
2 shallots
2 garlic cloves
salt
pepper
olive oil
1 tsp vinegar
2 slices of toasted white bread
some fresh chopped parsley
Instructions
Wash tomatoes, dip them in boiling water for several minutes, cool them and peel. Peel cucumbers, take the seeds out, chop. Finely chop peppers, shallots, garlic. Combine all of it, add salt, pepper and vinegar. Pulse through a blender into a puree. Let cool in the fridge.
Serve cold, sprinkle with some olive oil and chopped parsley and serve with toasted slices of bread.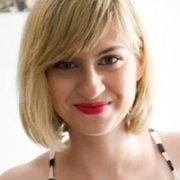 Tamara Novakoviç
Tamara Novakovic is a passionate self-taught cook, food blogger, freelance food writer and photographer behind bite-my-cake.blogspot.com. Her life journey has led her through Faculty of Humanities in Zagreb, Croatia to discovering passion for making cakes. She is currently a weekly food columnist for Croatian newspaper V magazine and food magazine Repete.