Chocolate and wine. Two of life's greatest pleasures. But are they actually good together? 
By Whitney Adams and Christina Pickard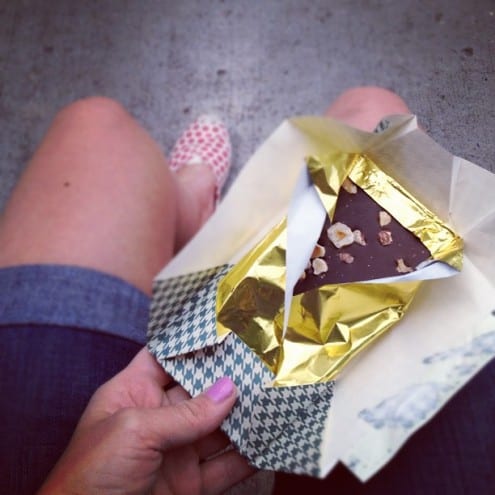 Chocolate and wine. Two of life's greatest pleasures. But are they actually good together? On the last episode of The Crush Podcast, we put them to the test. Believe it or not, pairing chocolate and wine is not the easiest task-it takes a bit of trial and error. So in the name of research (of course), we indulged in a whole heap of chocolate and wine pairings and discovered the best matches, to help you decide what to crack open with your favorite rich, creamy and sometimes deliciously bitter chocolate-y indulgence!
Whitney says: If I'm going to eat chocolate, I want it dark and I want it studded with nuts. If you're like me, go for a wine that has a nutty complexity- such as Madeira, Marsala or Tawny Port. These wines have texture, developed flavor that comes with age and oxidation, a little sweetness but balanced acidity, and a perfect roasted nut finish that pairs seamlessly with the almonds or what have you in the chocolate. Dark chocolate has sweetness but also bitterness, that's why I think it's best to choose a wine with a bit of residual sugar. Anything too dry and the bitterness will be overly accentuated.
Wines I love: The Real Wine Co. Historic Madeira Series and De Bartoli 10 yr Marsala Superiore Riserva.
See Also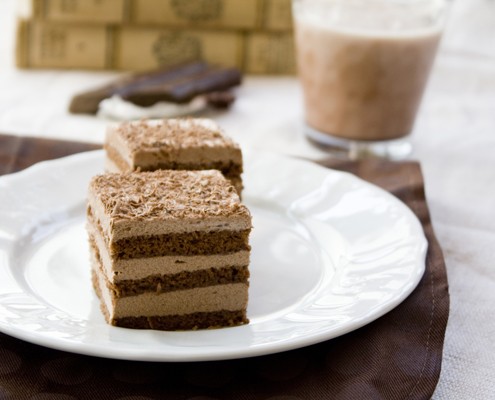 Christina says: If you're craving that sweet/tart combo of fruit and chocolate, be wary of the wines to match. Chocolate and orange is a match made in heaven, but pair a classic chocolate wine-a big tannic red-with it, and you'll overpower the fruit flavors and make the wine taste sour at the same time. Not nice. Instead go for a bubbly with a bit of sweetness like a Moscato d'Asti, a demi-sec Crémant de Bourgogne, or my favorite, a pétillant-naturel (aka 'pet-nat'-a bubbly which is made as 'naturally' as possible, with spontaneous fermentation from the wild yeasts and no added sugar). The palate-cleansing acidity should cut through the richness of the chocolate while that little bit of sweetness should cope well with the tart fruit. 
Wines I love: Bailly Lapierre Crémant de Bourgogne demi-sec, and pet-nats from Puzelat, Frantz Saumon, and 'Tant-Mieux' from Philippe Bonard.
Whitney Adams and Christina Pickard
The Crush is a podcast on all things wine co-hosted by Whitney Adams and Christina Pickard. Besties since college, both gals found themselves working in the wine biz but with an ocean between them. Los Angeles based Whitney Adams is the lady behind the wine glass at Brunellos Have More Fun. This Certified Sommelier can be seen pouring Italian wine at a top restaurant as well as managing one of LA's premier wine shops. Christina Pickard traded in the stars and stripes for the union jack and has been living in London for over 10 years. She presents and educates about wine for TV/media/events and writes for various publications including Decanter, Harpers Wine & Spirits, and Imbibe. She holds certificates from the Intermediate and Advanced Wine and Spirits Educational Trust.